5 stages of your Erasmus in Madrid
28.05.19 / 16:03
Are you thinking of doing your Erasmus programme in Madrid? We have good news for you: It's one of the best decisions you can make. If you already made up your mind and want to plan your trip, keep reading to find out those five magical stages you will go through.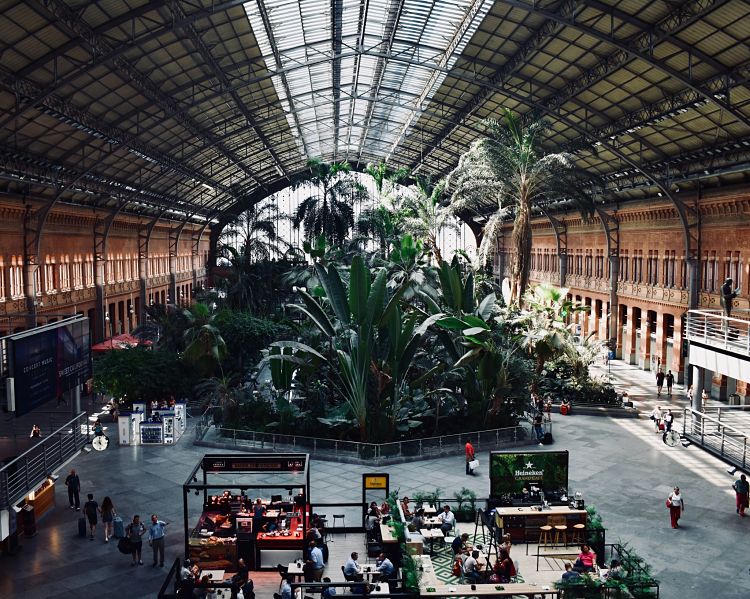 1 - Landing in Madrid
Welcome! Before entering the city, you'll take your first steps through the airport, full of excitement about your adventure, and wondering if the "tortilla" is as good as they say (we recommend the Pez Tortilla bar).But first, you have to get out of the airport! You can easily get to the city by public transport, either by metro or train. Also, there are buses that will take you straight to the centre for 5€. Google Maps will become your best friend in this adventure.You may not have accommodation for the first few days. At our hostel in Malasaña we will be happy to help you take those first steps. In addition to being in the best neighbourhood of Madrid, we have an international atmosphere that will help you meet people. And as if that weren't enough, we have the most instagrammable hostel in Madrid.But let's focus, because we could talk about our hostel for days. You'll also need to get your SIM card or open a spanish bank account. We recommend that you ask your university about the latter, as they usually have special agreements and advantages.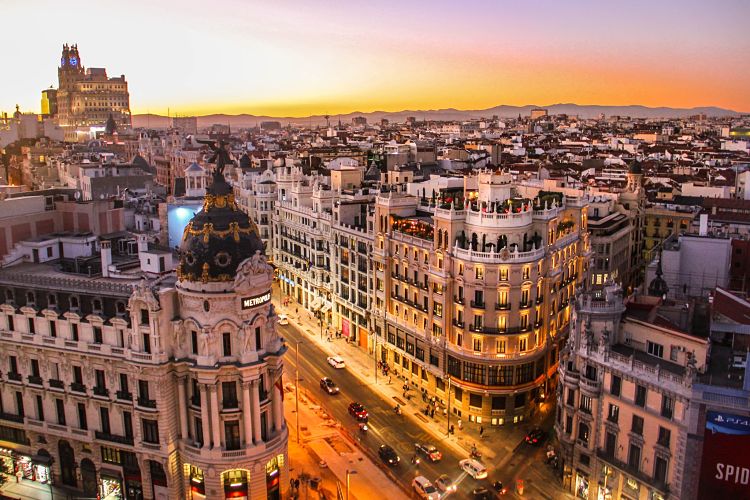 2 - Discovering Madrid
Let's be realistic. When you leave your suitcases you are not going to be searching for SIM cards... Although  if you do, it's ok, we're just going to judge you a little bit. What you really want to do is to start discovering the city!There is a lot to see and experience, but there are some typical tourist things you kind of have to do in your first days as an erasmus student in Madrid:
Walk along Gran Vía, Sol, Plaza Mayor, the Royal Palace, and end up watching the sunset at Templo de Debod. Luckily, there are plenty of free tours in Madrid, and you can always choose renting a bike.
Go to the Retiro, have a picnic and rent one of its boats.
Visit on of the great museums we have, like Museo del Prado or Reina Sofía. We recently did a post about free museums in Madrid!
Gastronomic tourism! Marvel at the croquetas in Malasaña, churros con chocolate, paella, gazpacho...
Come to El Rastro on Sunday, the most famous market in the capital.
With this you have for a while, but surely you need more, so keep reading ;)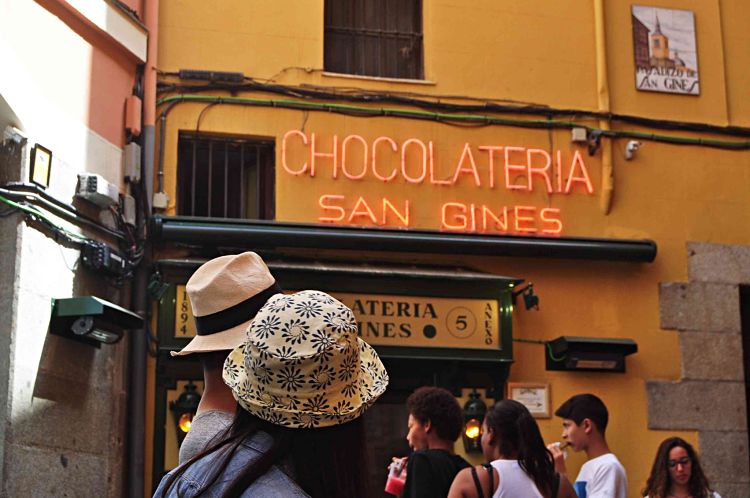 3 - Getting to know the madrilenians
This moment is the one when you've settled down. You know the main places, you have a favourite bar to go... but now is the time to get to know the madrilenians. We're nice though.We enjoy talking loudly, partyinng until late (or soon, depending on how you look at it), the terraces are our favorite place in the world and we will defend with our lives that we have the best water in the world. By the way, if we insist on it that much, it's for a reason!Now for real, Madrid is a city full of life, of people from all over the world, and we Spaniards are very open people, although we are not the best english speakers (we compensate that with attitude).Now that the places for tourists are out of the way, it's time to get to know the city as someone who actually lives here.Did you know that there is a bar with sand, likea beach? (It's called "Ojalá" btw) Or that there is an event where people race wearing heels? These are some of the secrets that we like to highlight in our newsletters.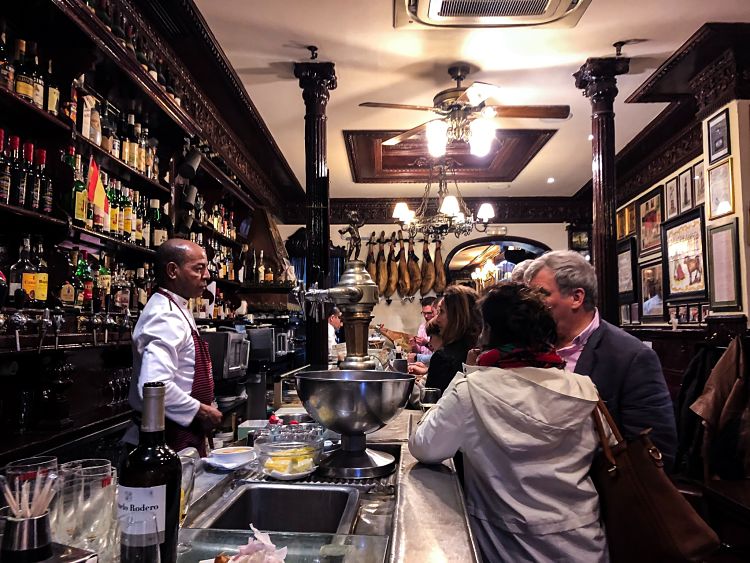 4 - Life in Madrid
As erasmus in Madrid, you have the right (and duty) to have a good time. It's time to meet people and create your life here.Our best recommendation is T̶i̶n̶d̶e̶r̶ Meetup, the best app for finding events and groups of people you could be interested in. Would you like to play a basketball game? Go partying? You'll find it there.If you want to make a language exchange, or "intercambio de conversación", you also have a lot of madrilenians waiting for you in Facebook groups.Also, at Bastardo we are always organizing activities and events so you can have plans every day. Concerts, yoga and spacefit classes, quiz shows... It's impossible to get bored with our schedule!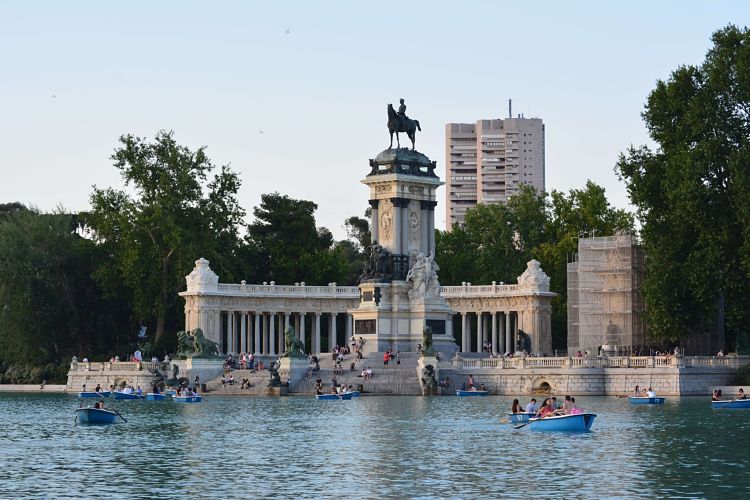 5 - Más madrileño que el cocido
This is the stage that comes when you've spent a few months in the city. You know for sure that you are in this stage when your mind can automatically think of the metro lines to take to go somewhere.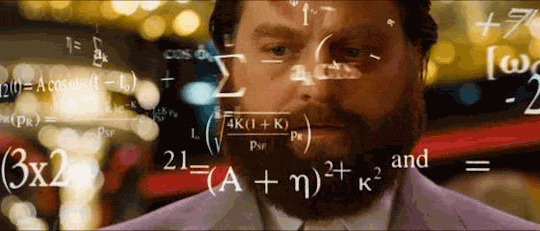 It's the perfect time for your friends to come and visit you and for you to guide them through the best corners of Madrid.It's also the perfect time to travel around Spain. In Bastardo we have day trips to Toledo, Segovia and Ávila, but if you want to go a little further, there are many buses that connect all parts of Spain.And if you feel like visiting other countries, SkyScanner will be your best ally to find flights at the best price.
¿Everything ready? If you have any doubt about Madrid, let us know through our social media!