If there is something that can spoil your trip is carry suitcases on your back to visit the city, so in Bastardo we keep your luggage so you can squeeze the most your trip to Madrid. And as we are in the heart of Madrid, between the neighborhoods of Malasaña and Chueca, you can return without problem in case you have forgotten something important inside the suitcase. In Bastardo we make it easy!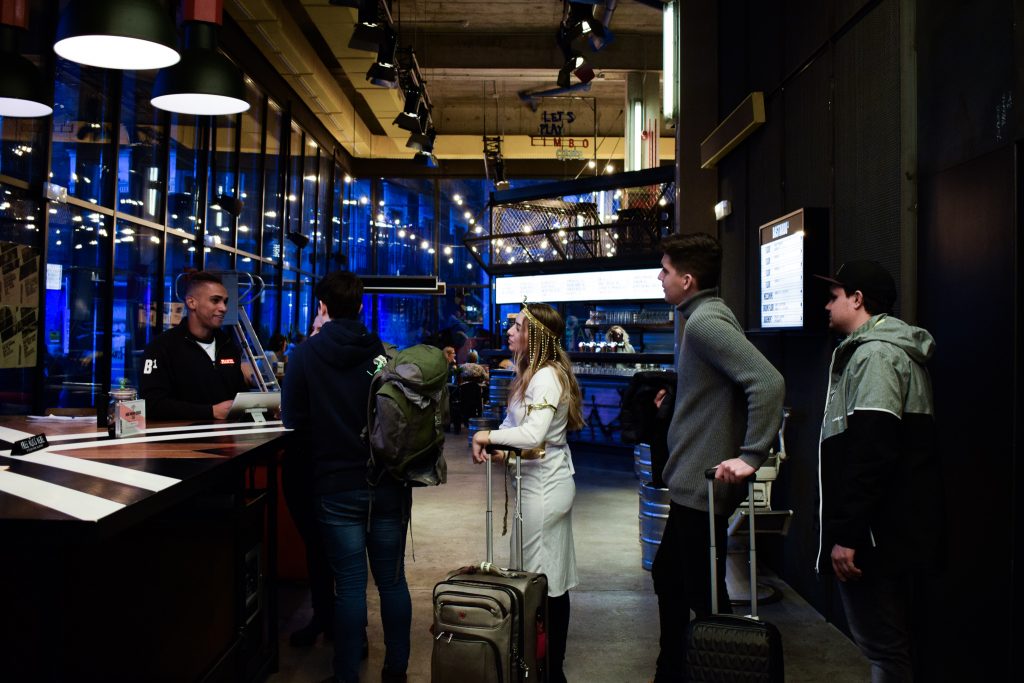 Our locker service is the same - or almost the same - as Doraemon's magical pocket; everything fits and only you can access it. That's right, every room has a drawer under the beds/beds so you can keep your belongings safely, under lock and key, of course!
Our drawers have enough space to store all those "just in case" things you use when you pack. But if you think you won't have a problem with space because you have the art of organizing in your blood and are considered the "Marie Kondo" of the group, you can always be in solidarity with your colleagues and leave them some space in your drawer.
The most bastard scheduling
With everything well kept and under lock and key, you can go placidly to get to know Madrid and get lost in its streets. But if it's bad weather - or you just don't feel like going out on the street - you can stay in our hotel enjoying all the activities that we organize almost daily and in which, just because you're a guest of Bastardo, you already have a reserved place.
In Bastardo Hostel things happen....many different things, but all just as special as us. Our hotel is the epicenter of the cultural activity, for that reason, you will be able to attend meetings of scenic arts, contemporary dance, gastronomy, workshops of everything that you can imagine and even you will be able to know some famous people who choose Bastardo Hostel to present his last work, just as Mery Turiel or the singer Christina Rosenvinge did.
We have activities for all types of public and you can attend even if you are not staying at our hotel, we are open to the public! So we wait for you in our yoga classes, in karaoke to sing your favorite song or in our Spacefit training classes.
You know that we are much more than a hostel, we are an experience. Do not be left with any doubt, you can call us with what you need to know at (+34) 682 519 535 or (+34) 918 193 798 or writing to hola@bastardohostel.com, we will be happy to assist you.
We are waiting for you! Enter without knocking!
USO DE COOKIES. Utilizamos cookies propias y de terceros para mejorar nuestros servicios. Más información en la Política de cookies
Los ajustes de cookies de esta web están configurados para "permitir cookies" y así ofrecerte la mejor experiencia de navegación posible. Si sigues utilizando esta web sin cambiar tus ajustes de cookies o haces clic en "Aceptar" estarás dando tu consentimiento a esto.