23 low-cost things to do in Madrid
04.06.19 / 13:30
You don't have to spend a lot of money to enjoy the best plans in Madrid. We're not going to talk about the walking tours that everybody knows. Here, we enjoy telling you the hidden secrets of the city, those places that move away from the normal and embrace the bastard way of doing things.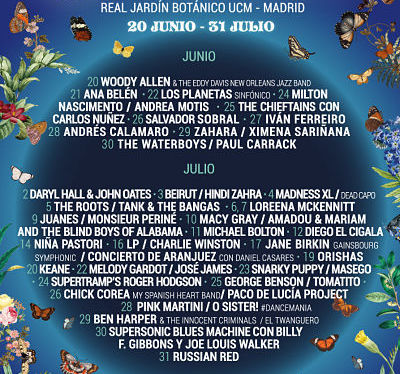 Cheap festivals in Madrid
Is it actually possible going to a good festival without paying at least 50€? Have a look at this list, and clear your head of doubts we have selected and settle any doubt ;)
1. Black is Back - 21-22 June - The adult season ticket is 40€, and with it you'll be able to enjoy the best black music national bands and international artists.
2. Noches del Botánico - 20 June to 31 July - Away from the typical festival notion, it features concerts by artists such as Woody Allen, Beirut or Ana Belén, with prices that vary according to the artist.
3. Weekend City Madrid - 20-21 September - They define themselves as an "eclectic and urban" festival, with singers such as Macaco or Mala Rodríguez, for just 21.90€.
4. Progstureo Fest - September 21st - This singular festival is back in its fourth edition, with artists like Adrift or Tabletom, which you can listen to for only 22€.
5. Madrid Salvaje - 4-5 October - This madrilenian festival unites trap, rap, reggae, dub and rock, a mix of styles that you can experience for 27.5€.If you're afraid of commitment and want something RIGHT NOW, we recently talked about the best rock bars in Malasaña.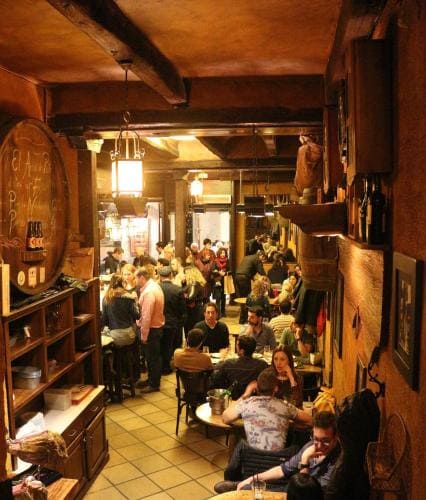 Bars with tapas in Madrid
Get away from tourist traps and even 12 euro menus and start enjoying free tapas in bars without having to leave the centre.
6. La Petisquería - Tribunal - No other bar could top this list. As soon as you enter, you'll see the bar covered with incredible-looking plates, and as soon as you order your drink, you'll see that they taste as good as they look.
7. El Tigre - Chueca - Classic bar that represents how's life in Madrid. Some people say they have seen it empty, but we don't really believe that.
8. En Busca del Tiempo - Sol - A hidden gem of Madrid, because in addition to free tapas, during weekdays, they have 2x1 in drinks from six to eight. P.M., duh.
9. La Pomarada - Plaza de España - Tapas from Asturias where they also make rounds of pinchos every hour or so.
10. Limbo - Tribunal - If you get tired of so many tapas, you can always try Limbo's famous grilled chicken and relax in their modern atmosphere.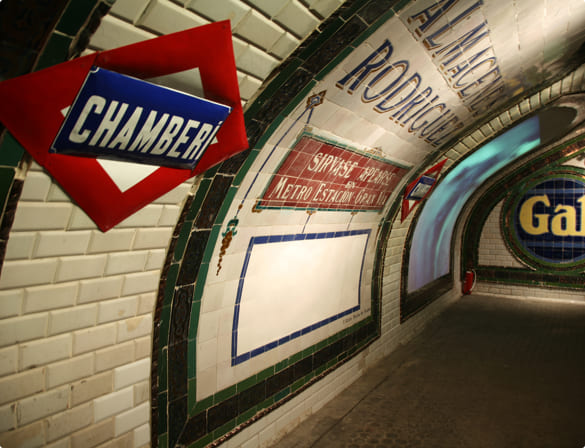 Original museums in Madrid
We could include free museums around Malasaña between our low-cost plans in Madrid, but we have challenged ourselves to show one you didn't know. Let's see!
11. Chamberí Station - This station has been closed for 50 years, but we can still walk through it and see the old underground maps and posters for free. However, you should plan your visit, since it closes on Mondays, Tuesdays and Wednesdays.
12. Melon Museum - For all watermelon lovers who want to know more about the history of watermelon and how it is produced, with more than 1,000 photographs. You can find the best (and only) watermelon museum in Villaconejos.
13. Reverte Coma Museum - This is not for the faint-hearted, because in the middle of the UCM medical school, there is a collection of more than 800 skulls and 1,500 pieces such as skeletons, weapons of crimes and even mummies.
14. Ratoncito Pérez Museum - Ratoncito Pérez is our own interpretation of the Tooth Fairy. It works the same way as her, but we just like having a mouse doing that for some reason. Also, please, don't confuse this with the previous one, for the sake of your children.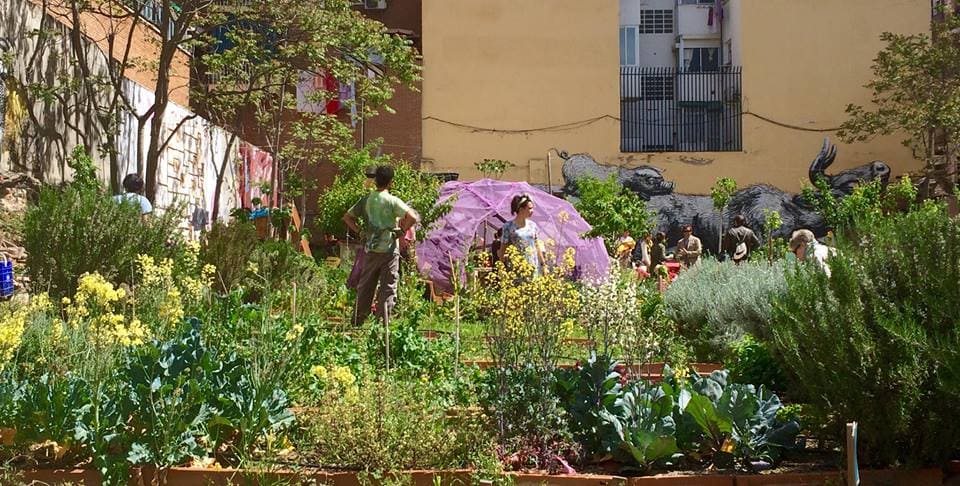 Enjoying nature
No, we're not going to talk about Retiro, relax, we're going to look for plans a bit more original. Even though we love it, we believe that there are many other nature spaces in the capital that deserve to be highlighted.
15. Esta es una plaza - This urban garden is one of Lavapiés' best hidden secrets. It is managed by the neighbors, and they encourage everyone to spend the afternoon there, either by doing a mini-picnic or by bringing children to learn a little more about the plants and play on their swings.
16.  Campo del Moro - Often eclipsed because its location, between Madrid Rio and the Royal Palace, it's a perfect place to walk among giant trees and hidden sculptures.
17. Cercedilla's natural swimming pool - Perfect for a day-trip, this area is green with many hiking trails. And it also has natural swimming pools with breathtaking views. We should warn you, the water is freezing though.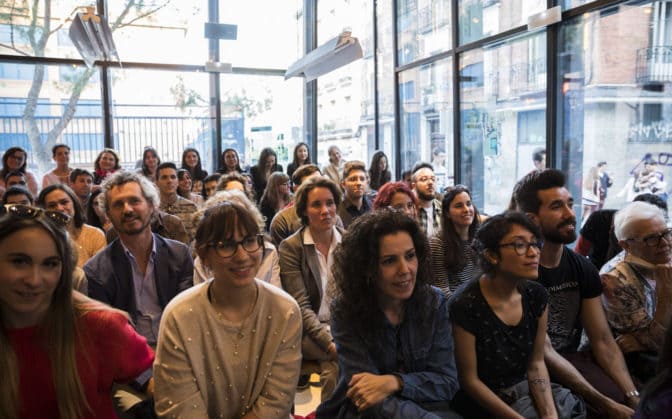 All the activities in Bastardo
We may not be completely objective, but in our hostel we organise so much stuff that it's impossible to get bored. Guaranteed. We do have to confess that not everything is low-cost... because most events are free! Our best advice is to take a look at our schedule and then see what's on that week, but we do things like:
18. Karaoke - But not just any karaoke, we have different groups that accompany us every month to take care of the melodies. It's up to you whether you are on the right note or not.
19. Quiz show - Gather your friends and try to win in our international trivia!
20. Concerts - Artists of all genres, such as tropical indie, funk, flamencofusion, blues and rock... And remember, on Sundays we do our #VermúFunk.
21. Micro-Theater - And for the little ones, we also bring storytellers.
22. Yoga - Every week we do yoga on our terrace, and we also do training by SpaceFit!
23. And much more - Book signings, flea markets, exhibitions, dance classes...
Enjoy your time in Madrid!