Bastardo and their summer rooftop
07.06.19 / 13:13
Have you ever come to our rooftop terrace? Until very recently, it was exclusive to our guests, but until June 23rd, our terrace will host the Baileys Treat Bar, and will be open for EVERYBODY.After passing through New York and London, Baileys' new pop-up bar arrives to Madrid, a place where you can enjoy their cocktails, desserts and creations based on their traditional flavours, and introducing their newest variet, Strawberries & Cream.Come to Bastardo, and indulge yourself at the new Baileys Treat Bar.
#MeDoyUnCapricho
Times:From 17h to 21h monday to fridayFrom 15h to 21h saturday and sunday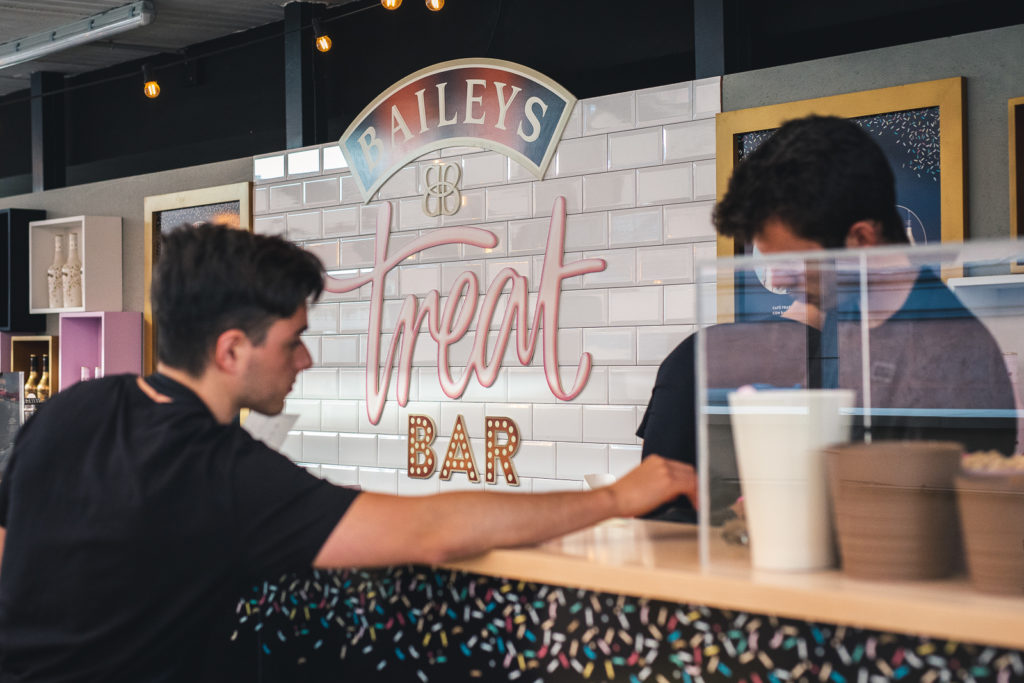 Baileys Treat Bar
Baileys has created their "Ruta del Capricho", or "whim route" around Malasaña, a tribute to its classic flavors, such as Original, Chocolat Luxe, Almande and a celebration of its new variety, ready to refresh our summer.This is Strawberries & Cream, which blends the classic soft Baileys recipe (Irish whisky and cream) with the unique touch of strawberries and vanilla.This way, each of the 6 establishments on the route has a unique experience based on Baileys' flavours. All them come together on the terrace of Bastardo, an ephemeral oasis where you can enjoy their creations.Here you can see the map of the route, with the bars that collaborate in this beautiful initiative to sweeten your days.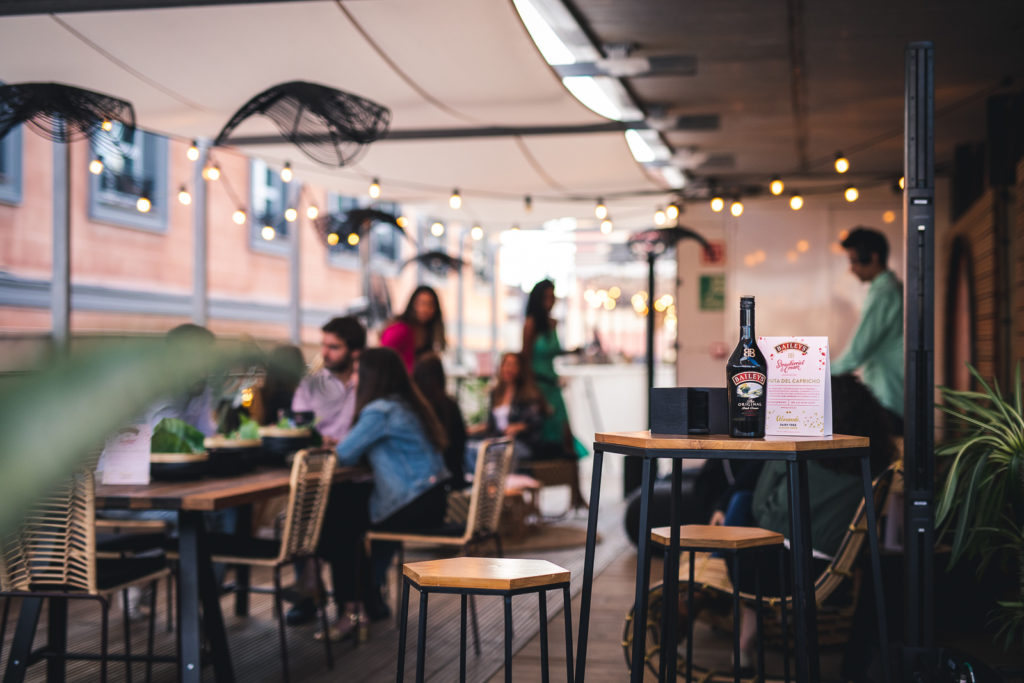 Pop-up rooftop
For the first time in its history (okay, we were born in 2018, but we love drama), Bastardo opens its terrace to everybody (although we only serve alcohol, that's how we roll), a space and views of the city that previously could only enjoy our guests. You should hurry though, because this pop-up rooftop is only open until the 23rd.The Baileys Treat Bar is a cozy chill out oasis with four atmospheres, each one dedicated to one of Baileys' flavours. It has a three-seat rocker swing, hammocks on the sand, and incredible views of the city.But the terrace competes for the spotlight with the tempting menu, which features creations such as the classic Café frappé with Baileys Original, the Salted Caramel Ice Cream with Baileys Almande or the Baileys Strawberries & Cream Shake.But our favorites are the desserts, because each and every one of them can be customized with a wide variety of toppings and cotton candy, lots of cotton candy.There are also different workshops and even photography for Instagram classes. You can check all info and book your ticket here.
We are waiting for you! And these beautiful things below too.