All you need to know about Galdós in his 100th birthday
28.02.20 / 15:50
All you need to know about the man of the hour Benito Pérez Galdós
If you are thinking "Who is this man?" you're probably not alone. Even locals might struggle to remember their literature class' work "Fortunata & Jacinta" written by Galdós. He is considered as one of the greatest Spanish novelists, following the footsteps of Miguel de Cervantes.
To give you an idea: last year he was named "adopted son" of the Community of Madrid (100 years later, that took a while) although he was born in the Canary Islands. Most of his work is focused on Madrid's real-time realism. He was a member of the RAE (Royal Spanish Academy) and a member of the Madrid Athenaeum, where all the intellectuals of his time went to enjoy a break and a nice conversation. To sum up whom this man was: we could say that he was the inventor of "people watching".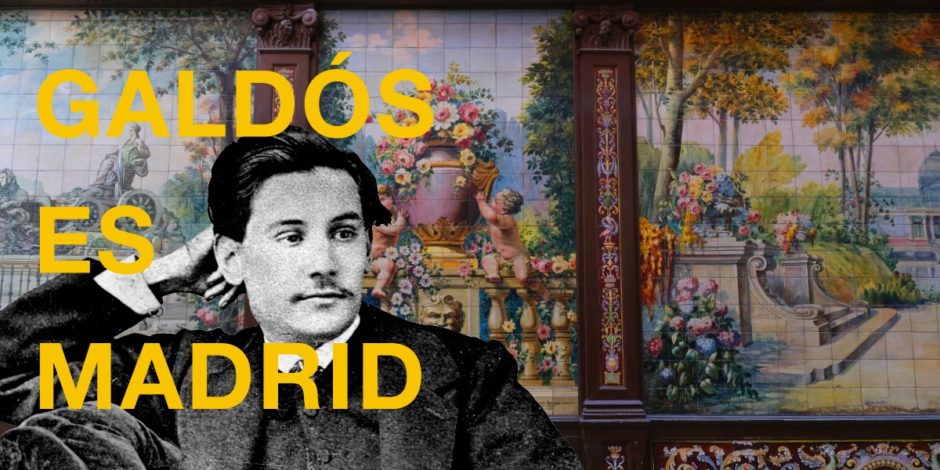 Galdós as a contemporary icon
We love to celebrate milestones in Spain. 100 years later and his books are selling out quicker than Rosalia's concerts. Not even J.K Rowling in her best times moved so much in the publishing world, which is crazy. We advise you to buy some of his books while you can. You have Trafalgar for 9,5€ and Doña Perfecta for 12€ in the bookstores of Malasaña and Chueca that surround our hostel, and the ones we've already talked about. This will be the hottest trend this year. You can always buy one now and resell it later at Wallapop, when everyone is desperate to get one of them.
But wait! There is more...
Cooler than a chulapo (just go on and google that last world to become a real Madrilian)
As we Spaniards are hot-blooded, we won't miss this opportunity to make some fuzz (well, neither this nor any other, tbh). The commemoration takes place throughout Spain because this man was truly an icon. Not history-book levels, but for the literature lovers for sure.
As in Madrid, we have a reputation for being chulos, we are the ones leading the activities and festivities. "Galdós is Madrid", is what these Galdosian cultural days are called organized by the Culture Area, Tourism, and Sports of the Madrid City Council to go all year round and commemorate the centenary of his death.
Here you have a small summary of all the activities that are taking place in Madrid this year:
Conferences about his Magnum Opus: Fortunata and Jacinta. On April 22, Nobel Prize laureate Mario Vargas Llosa will be the speaker. And you know it's rude to stand up a Nobel Prize winner (we've all been there, duh!).
Round tables (which is not the same as a round bed, that's what our rooms are for) about this man journalistic times.
Literary tours of Chamberí, were if you get a little off-track you just might end up at one of its dozens of bars if you're into that other kind of tours.
In Bastardo, we also have a conference about Galdós (YASSS!!) within the "Galdós is Madrid" cycle. You can find all the info in our schedule section of the web or here: "Why is there no Galdós in the 21st century?". And it's FREE so come on, that's the second thing we like most in Spain after celebrating stuff.
Since this activity is on June 4th and you might even be dead by then (thanks coronavirus), we recommend that you come to Bastardo every now and then, so you can see what we are up to. Stay in Bastardo and live a true realist novel in Madrid in the style of Galdós. We promise you will not be disappointed. Book your spot!