Plans in Madrid to enjoy the city in January
30.01.20 / 18:20
End of Christmas break: that time of the year when you are pretty much broke. We get it, everything from the presents, that outfit you bought for New Year's Eve, or that fancy restaurant you treated yourself to, adds up. So, if you are coming to Madrid and you don't want to spend a lot of money but you still want to do things, Bastardo has some ideas for you.
1. A day at El Pardo
It is a lovely area surrounded by pure nature. This place is perfect to ride a bike or walk in the wildest part of the city. A typical activity to do here is feeding the peacocks, squirrels and wild boars. Kids love it, so we strongly suggest that you come with the whole family.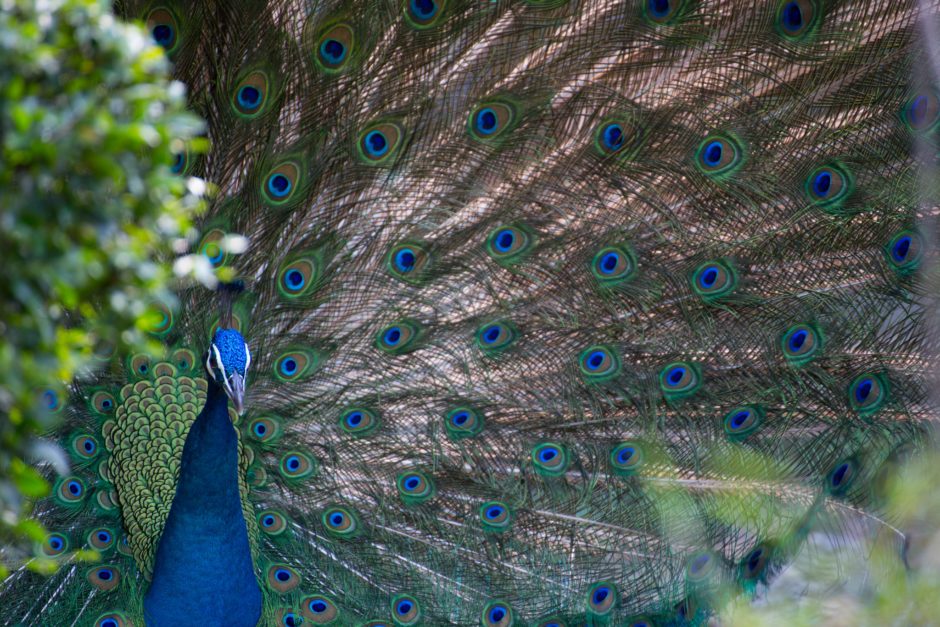 2. A walk in El Retiro
El Retiro is one of the largest and most spectacular parks in Madrid. We talk about it often, but once you visit it you'll know why. There are many things you can do here, but we suggest two of them in particular: buy some food and have a picnic while enjoying the views. Or go roller skating. It is quite common to see people skating at El Retiro. Don't worry if you are not a pro, we are pretty sure you'll find someone worse than you.
3. Enjoy the sunset at El Templo de Debod
The sunsets here are truly breathtaking! The last sun rays of the day reflect on the water, providing a magical effect. Perfect to take some pics, have a romantic moment, enjoy it with friends… Any choice is a good choice!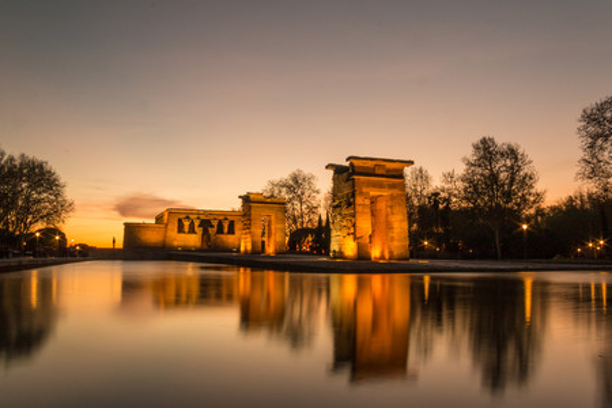 4. Get in shape!
We all have eaten too much during the holidays and now it is time to make amends. The streets can be your gym so go and run, walk, do push-ups… Enjoying Madrid AND hitting those body goals. Isn't that a great way to start the year?
5. How about a photo exhibition?
We are talking about the photo exhibition of New York City by José Luis Carrera called "En Medio del tiempo" (In the Middle of Time), located at El Canal de Isabell II. It is free of charge and it has great photos taken at the Big Apple between 1993 and 2014.
And check this out: At the Sala Canal de Isabel II there are always temporary exhibitions on contemporary photography and visual arts. And once a year, it pays tribute to Madrid Fashion Week, with a sample of a great master of fashion design. In case you're not in Madrid at this time, we are sure that you will find many other exhibitions here.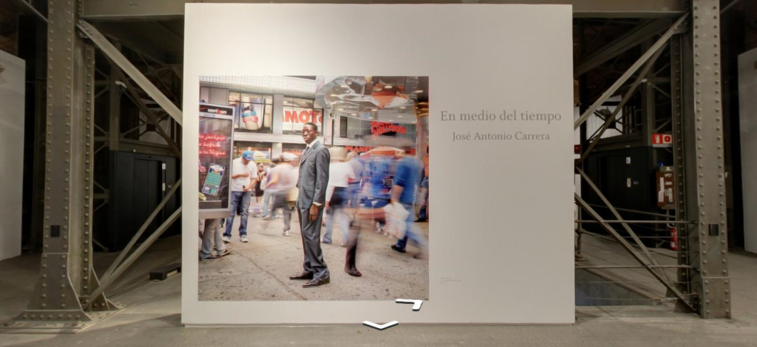 6. Discover the museums
Fancy some art? A bit of History, maybe? Or are you a fashion lover? Either way, you have a museum that matches you in Madrid. Most of our galleries have free entry at certain hours of the day. We have some of the most amazing museums: El Prado, Thyssen-Bornemisza, Reina Sofía… But if you don't want to get out of our Malasaña hood, check out our blog post.
7. Parque Europa
At Parque Europa (Europe Park) you can find the most iconic monuments of the continent all in one place. We are not joking, and we haven't stolen anything for sure. We did recreate however, some of the most important ones in one place. The park is located in Torrejón de Ardoz (Madrid) and the access is free. You'll find more info on their website.
8. Exhibitions at Matadero Madrid
El Matadero is an enormous cultural center located near metro Legazpi. Here you'll find workshops, exhibitions, concerts, theater, cinema… and many of these activities are for free. For example, an exhibition of Spanish artists inspired by Batman, celebrating the 80th anniversary of the iconic hero. It's on display until the 23rd of February 2020. Want to know more? Check out their schedule.
9. El mercado de las Ranas (The Frog Market)
Taking place on the first Saturday of each month at the Barrio de las Letras neighborhood, it evokes the vibes of other city markets like those in Camden Town or Portobello Road in London, or the Marché aux Puces in Paris. It is a great opportunity to know a different part of Madrid surrounded by fashion, decorative arts, books, and great food. After the stroll, have a caña enjoying the sun of Madrid. The latter is not for free but it's totally worth it.
And of course, Don´t forget our free plans at Bastardo! Like our acoustic showcases every two Mondays. Ever heard of Beerworking? It's on each last Thursday of the month! And if you fancy some literature, swing by the book presentation ''Abril'' by Toya Viudes. Sounds good, right? Stay tuned for more!