Room 402: Leonardo Da Vinci
16.05.19 / 18:38
Luckily or fortunately, we don't have the privilege of seeing geniuses being born every day. And it's a fact that, if you're reading this and it's logical, you haven't lived in Leonardo Da Vinci's century. We are in the 21st century and from the most bastard hotel of the whole city we had to have a room dedicated to Da Vinci. That man who had the audacity to do everything well, or at least to be the best in many nuances of his life or profession. Throughout history there have been many geniuses, but not all of them are like Da Vinci.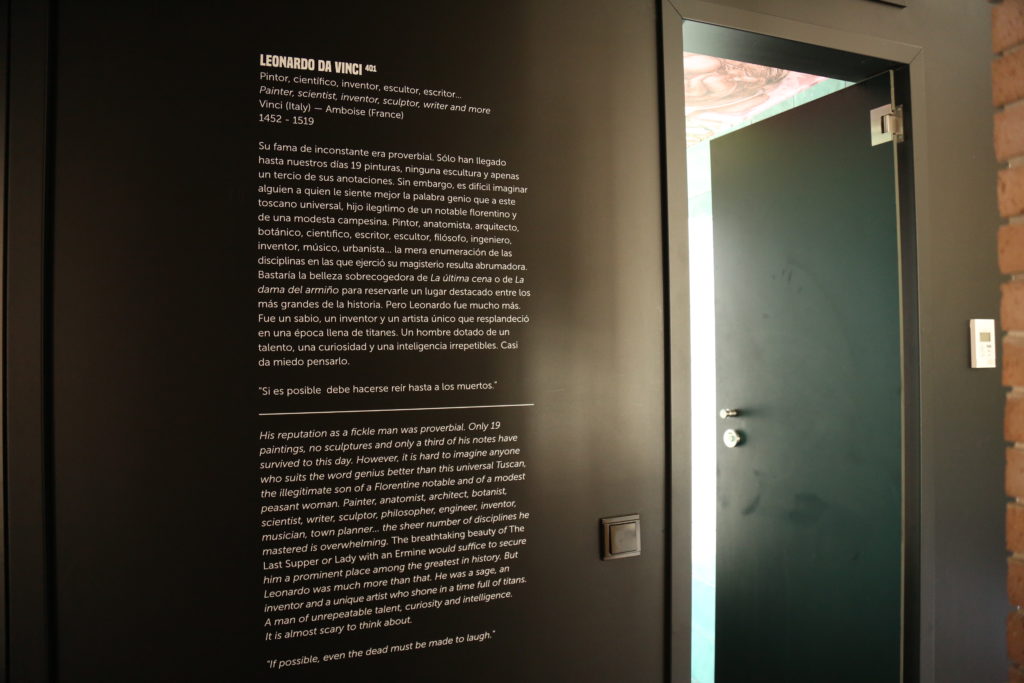 In 2019 we'd say Da Vinci was a man orchestra. A self-made man, capable of doing everything. Painter, scientist, sculptor, inventor, architect, engineer, writer and so many other facets that accompanied him throughout his career. Da Vinci was an artist sculpted to the umpteenth power. This year, and specifically this month of May, the fifth centenary of the artist's death is commemorated. That is why today we open the door to room 402. You are all welcome.
Da Vinci, a bastard genius
It's very hard to imagine someone who fits the word "genius" better. Leonardo was much more than the painter of 'The Last Dinner' of 'The Lady with the Ermine'. He was a man gifted with talent and who knew how to exploit it one hundred percent. He had to live in an era of titans in which he knew how to shine. If we mixed talent, curiosity and intelligence without a doubt, these three qualities would be reincarnated (again) in Da Vinci.
"If possible, even the dead should be made to laugh." It is one of the famous phrases that in Bastardo we have already made ours. Do you know why? Because in this double room you are going to have a great time no matter who you come with. We assure you.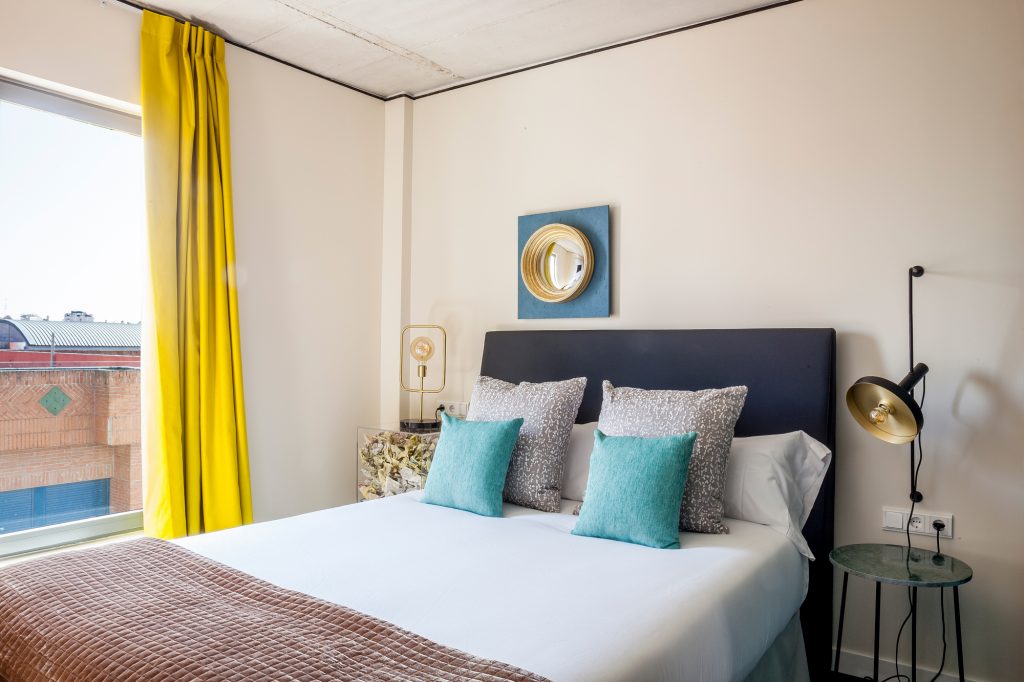 The room of a genius
Our double rooms are kind of Da Vinci's best work. It's the best option if you're looking for a little privacy in your holidays. Deciphering the secret code of this room has no mystery because if you don't know, you will access it through a QR code. In addition, we tell you that this private room has bedding, toiletries, bathroom and television among many other amenities. The bastard experience awaits you in this hotel room.
Leonardo, more than a face
Staying in a hotel in the centre of Madrid has its advantages. Apart from having the most emblematic monuments and squares such as the 'Puerta del Sol' or the 'Plaza Mayor' very close by, if your trip to the city coincides with exhibitions that only happen once in a lifetime, you have had the most luck. Well, this is happening right now. In Madrid the exhibition Leonardo Da Vinci:'los rostros del genio' is currently on display (until 19th May). The Da Vinci spirit permeates every corner of the 'Palacio de las Alhajas' and the National Library of Madrid. The first is very close to the Royal Palace, the 'Monasterio de las Descalzas Reales' and the 'churrería San Ginés'. To go to the National Library you can take one of our electric bikes and make a stop at 'Plaza de Colón'.
Now that you know that we have a room dedicated to this illustrious bastard you can book it to sleep in it whenever you want. It is one of our bastard rooms and you have to come to visit it!