Luis Ramiro: 'Metralla y Purpurina' recital
# Date: April 26th
# Time: 19:30h
Whoever has a book has a friend and a treasure to keep all his life. We, with the bastard philosophy love literature and devouring books, and we also look forward to the arrival of La Noche de los Libros in Madrid (and also in Bastardo). We confess: we are very bibliopholes.
This year, to celebrate Book Day in a big way, we have the poet and songwriter singer Luis Ramiro in La Noche de los Libros. During this night, bookshops, libraries, cultural institutions and many other spaces of the Community will carry out extraordinary activities with a common protagonist: books. And adding to this great proposal, the poet Luis Ramiro will delight us with the reading of some of his poems from his latest book Metralla y Purpurina and singing some of the songs.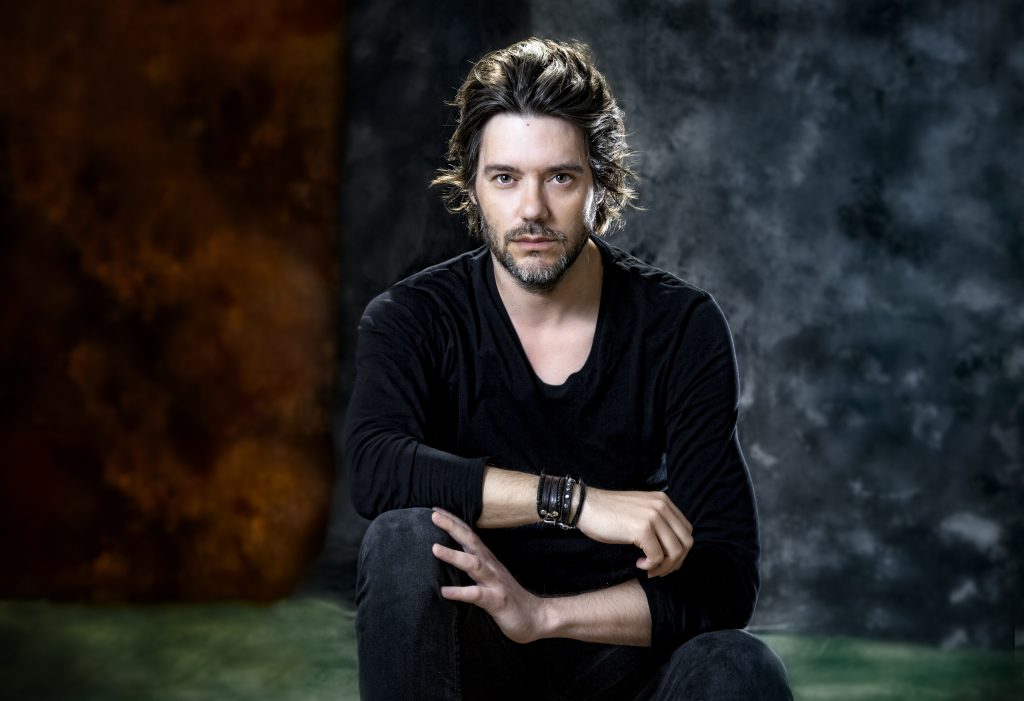 Luis Ramiro was born in the district of San Cristóbal de los Ángeles (Madrid) in the spring of 1976. His musical interests led him to learn to play the bass at the age of 20 and at 23 he was encouraged to compose his first chords with the guitar.
Since then Luis found in music the way to give free rein to a whole universe of personal lyrics, and at the age of 25 he decided to get on stage for the first time. Since then, Luis' complicity with the audience in each concert has made the stages his medium and his most special space.
Luis Ramiro is a great composer and this is demonstrated by the more than 300 songs he has composed throughout his short career. Some of them already appeared in several self-produced demos prior to his official albums.
In 2002 Por no molestar saw the light, in 2003 Rodeado de Genios and in 2005 Tristefeliz, that many of his followers take it as one more album for its great quality, and thanks to these works we can see an evolution in his way of composing, in his personal style and his musical creation.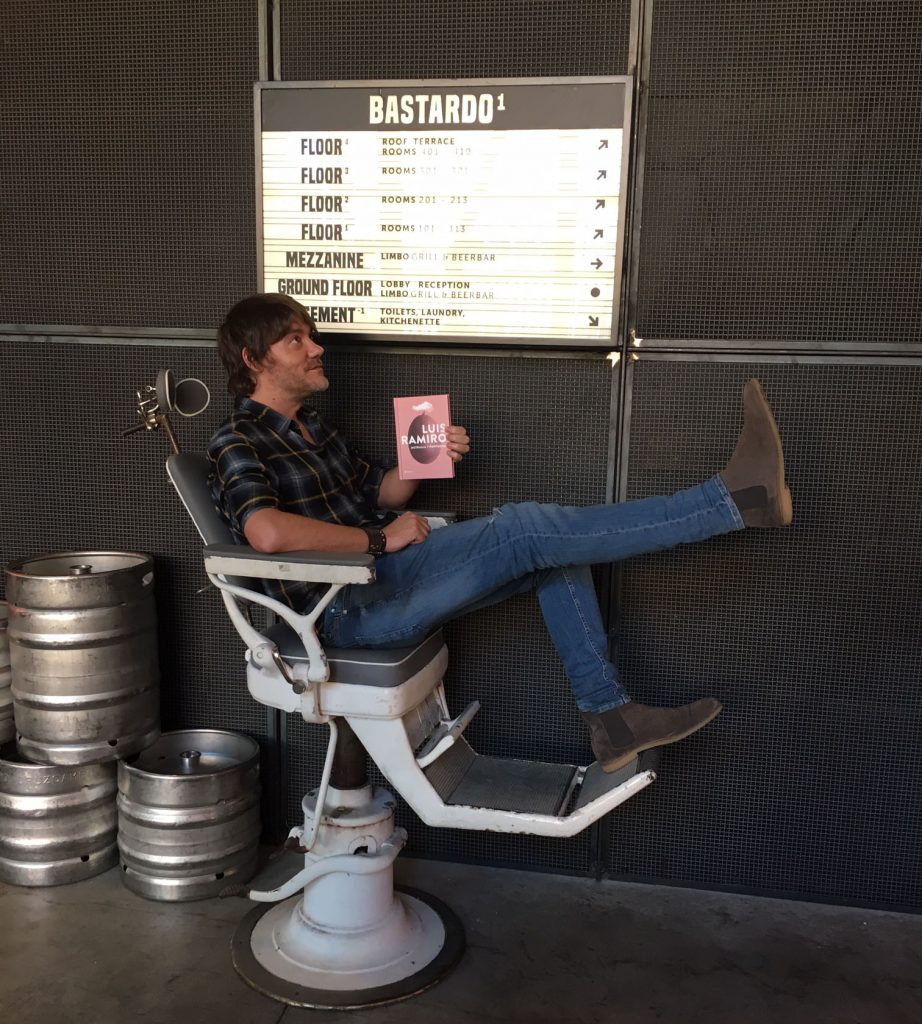 The author already dropped by Bastardo a few months ago when he presented his book to different media and felt at home sitting in our iconic bastard chair. So, it is a pleasure to have him back for our space to talk about poetry and love for verses.
We warn you in time not to miss this appointment with the books, but if you can not come, remember that you can enjoy every month his most intimate facet in the concerts offered in Libertad 8, as well as accompanied by his band in Galileo Galilei, both important halls of the music circuit author of the capital and always with a sold out. Apart from that, Luis Ramiro has been giving concerts all over Spain for years and has been called to perform in the most renowned stages of cities such as Barcelona, Seville, Valencia, Ciudad Real, Valladolid, Gijón and Salamanca, among many others.
Luis Ramiro is one of the current references of urban poetry, considered by critics as the natural heir of Joaquín Sabina, has a loyal legion of followers both in Spain and Latin America. He has received many awards throughout his career, including a Latin Grammy nomination.
Synopsis of Shrapnel and GlitterSinopsis de Metralla y purpurina
After the success of Te odio como nunca quiero a nadie, Luis Ramiro publishes his new book of poems Metralla y purpurina. A close and direct poetry that has managed to reach the hearts of thousands of readers of all ages. Poems that talk about love, life, reunions and disappointments with which anyone can identify at first. Sonnets, free texts and micropoems that are nailed like arrows. This book radiographs our society based on accurate metaphors that dare to give where it hurts most, without complexes, or to give you the just caress you were needing. Because that's what poetry is all about. That's what life is all about. Love and its consequences. Ecstasy and pain. The two sides of the same coin. Shrapnel and glitter. You already know how you feel. Now you are going to read it.