#Date: February 28th
#Hour: 19.00 H
We're back with another edition of After Us! Again from the hand of A-project where we will present as main theme "Symposium: the new human". This edition will take place on Thursday 28 February at 19h. Doesn't it sound interesting? Don't miss these cool sessions in our hostel in Malasaña, where technology and man go hand to hand.
AFTER US is a quarterly meeting organized by Alpha project [A-project] in which scientific disciplines such as Anthropology, Physics and Audiology converge in a development framework in which they merge with sound art, experimental art and electronic music culture.
After organized the first edition last November 17, they return to Bastardo for the development of the first symposium which will expose positions and experiences on human experimentation in the most aberrant fields of science.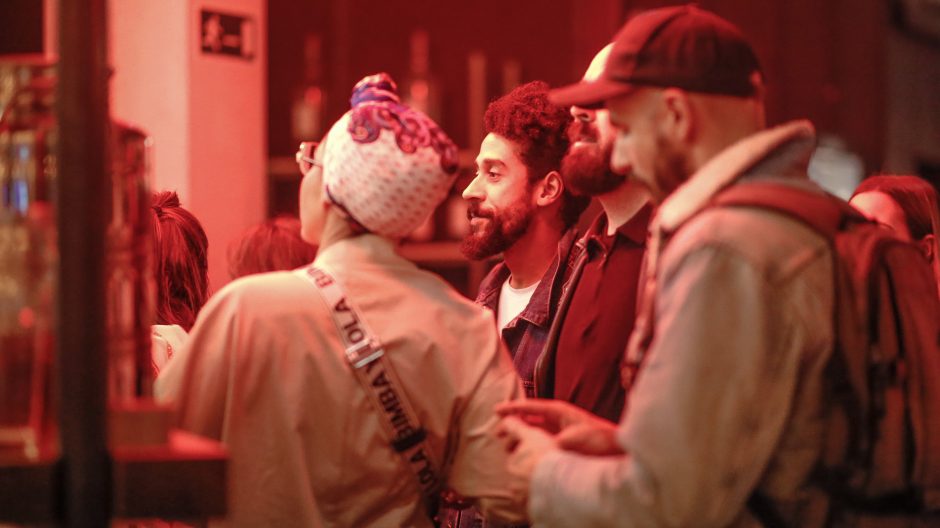 In this first symposium organized by Alpha Project for the second edition of After Us, experts in different areas of science such as Anthropology, Physics, Medicine, and Astrology will collaborate to postulate on ideas, concepts, experiences and empirical facts that throughout history have been revolving around the idea that our being, our matter and our organism, goes far beyond being 90% water.
This symposium marks the beginning of the countdown to the second edition of this meeting, which will take place on 2 March in a secret location in the capital of Madrid.
With After Us, A-project emerges a new relationship between music and the individual, from the study of Anthropology, Audiology, Physics and Experimentalism as disciplines from which this project transcends, treated as an experiment of sensory immersion that takes place in a decontextualized physical environment, out of date in its history and time.
A-Project makes a call to the future proposing a new version of a human being evolved to new levels of consciousness to reach through listening and contemplation as ways of enjoyment and as an access portal to a state of sensory immersion driven by sound, light and darkness: three forces studied from their purest physical dimensions, primitive and mathematical in the Universe.
This is a work of spatial composition, sound and light measured to the millimeter and goes beyond the dance club and music festival, with a very demanding level of technical production derived from the specifications demanded by the physical environment in which each session takes place.
If you love to experience new and fun things, don't hesitate to sleep in some of our modern rooms.
Check out!
Lun
Mar
Mié
Jue
Vie
Sáb
Dom

1

2

3

4

5

6

7

8

9

10

11

12

13

14

15

16

17

18

19

20

21

22

23

24

25

26

27

28

29

30

31