Our instagrammable bathroom
27.03.19 / 11:34
Now you can take a selfie in the most instagrameable bathroom of Malasaña
You probably have your mobile phone in your hand right now. If you are a potential influencer or you like to take care of the image of your Instagram album, surely you have more than one photo in a bathroom of your favorite place in Malasaña or Chueca. And we say photo we mean selfie, because we know that selfies are conquering bathrooms  and a mirror selfie (in a cool bathroom) conquers even the most incredulous of Malasaña's haters.They say that fashion is cyclical but the truth is that this trend is more alive than ever. Who would thought that selfies in bathrooms would become a tradition? If there is one thing that is clear to us in Bastardo is that we take care of the design of each corner because it is part of our philosophy. Our photo gallery is a tour of each of the rooms and spaces of the hostel. There, the hotel bathroom (which is also the laundry) has a reserved place because we love it and we know you love it too.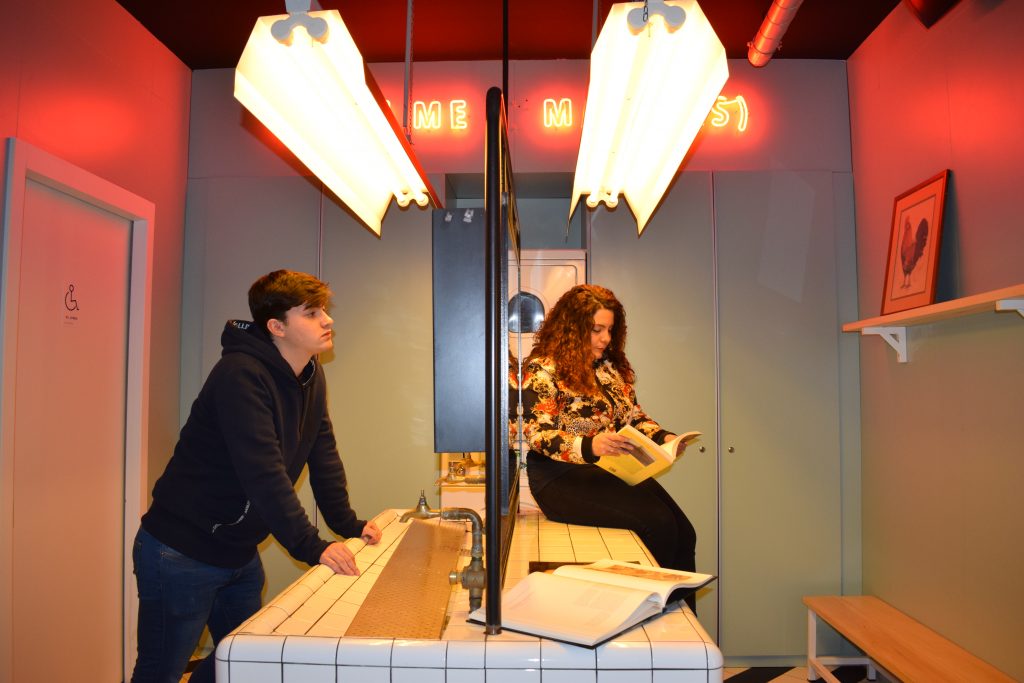 Recently we read that "there is no fashionable place that does not want to turn its bathroom into the most desired of the city''.And this where we are at the moment: making our bathroom the most amazing one in the area! And even better, the whole of Madrid! We told you what the (most) bastard bathrooms were like and why it was so easy to fall in love with them.
Take a selfie! 
What does a bathroom have to have to be instagrammable?
A good mirror. Big and with a lot of light.
Neon lights. Surely you know that neon lights are also invading all social networks, that's why we have this checked on our list.
Unique aesthetics. Our bathroom could easly be your go-to club on a Friday night!
Likes! A selfie in Bastardo's bathroom will guarantee you many heart-shaped likes. 100% tested.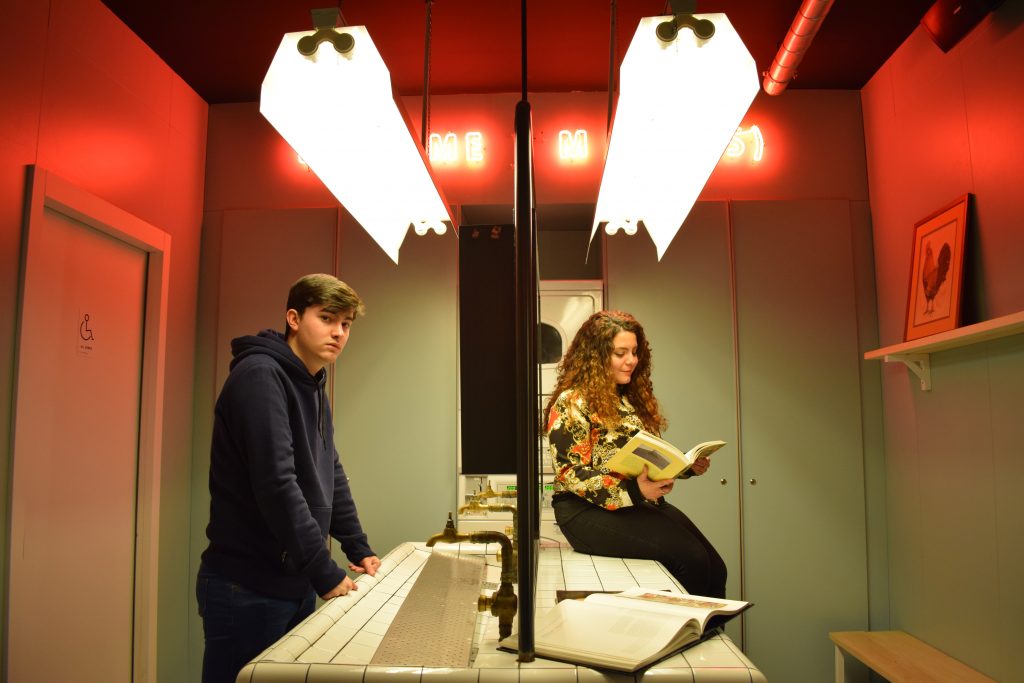 Also, remember that our bathrooms are gender neutral and all selfies are welcome. Hotel bathrooms and in general, all bathrooms are a confluence point where you have the facility to engage in conversations with strangers to the point of exalting a true friendship. When you're already making great friends, you can sit on our bench and wait your turn while you're stunned by reading on the wall our fetish sign (which you may already know): Wash me, I'm yours.
If the best parties start in the kitchen they may now have to start in the bathrooms. Are you ready to be a party animal in our bathroom? (But don't go crazy, guys, it's still a toilette).Walk down the stairs from the lobby and visit the bathroom downstairs. Don't forget to keep your mobile phone in your pocket because you'll regret it if you don't! . This is the best advice you'll ever get. Ever.
We invite you to come and see it with your own eyes. Write us an email hola@bastardohostel.com and we'll give you an appointment.
Do not come without let us know!
In the most bastard blog!