Getaways near Madrid
19.03.19 / 10:06
Spring is upon us and what better way to enjoy the good weather than making a getaway weekend or day trip to the most beautiful villages near Madrid. In Madrid we have many places to visit: the centre, Malasaña, Chueca, the Reina Sofía Museum, the Prado Museum, etc...but we also have charming little villages around which even the most hater bastard will fall in love.Not everything is Madrid capital. For those of you who have planned to travel here, it is essential to get to know our city and its customs. But, it is also a good option for you to discover other wonderful places leaving Madrid. Do you want to do the tour with us? Hang on to the wheel because we start!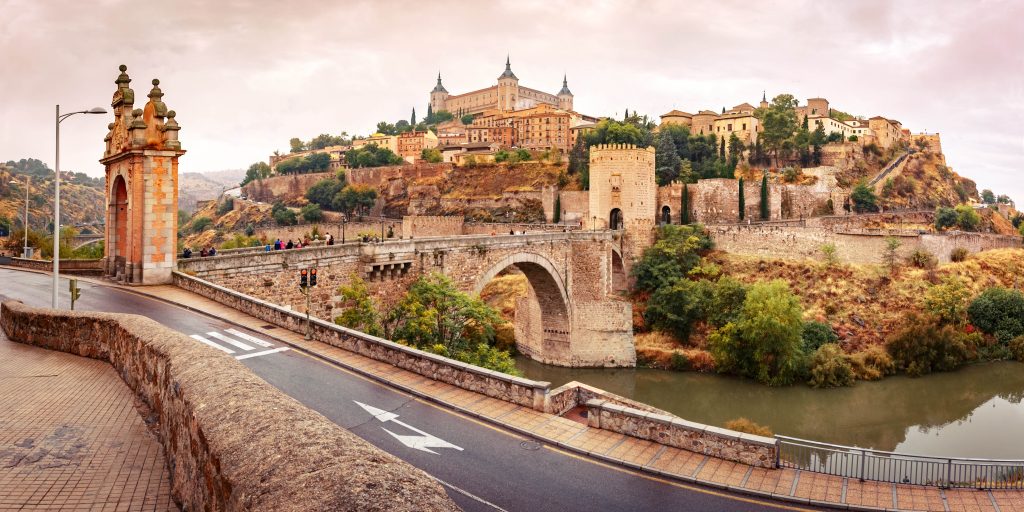 Toledo Tour
Although Toledo is an open-air museum you can see it in a day. Did you know it was a Roman municipality? Or a Visigoth Kingdom? The so-called "city of the 3 cultures" is our first stop on this journey that begins with...Our tour of Toledo comes from the hand of Busvisión, a company that makes some great tours. To enjoy them, you only have to take the bus in Plaza España, a few minutes from our hostel. It's a roundtrip excursion in a two-storey bus with a duration of 5 hours where you can see the panoramic view of the city and do a 90-minute walk with entrance to the Santo Tomé Church. On the other hand, there is another tour with a duration of 8 hours which includes free buffet + drink.
It runs along its small streets and climbs its slopes effortlessly because the views promise. We warn you that you will want to repeat this trip. By the way, remember to have enough battery in your phone. Your instagram will need it.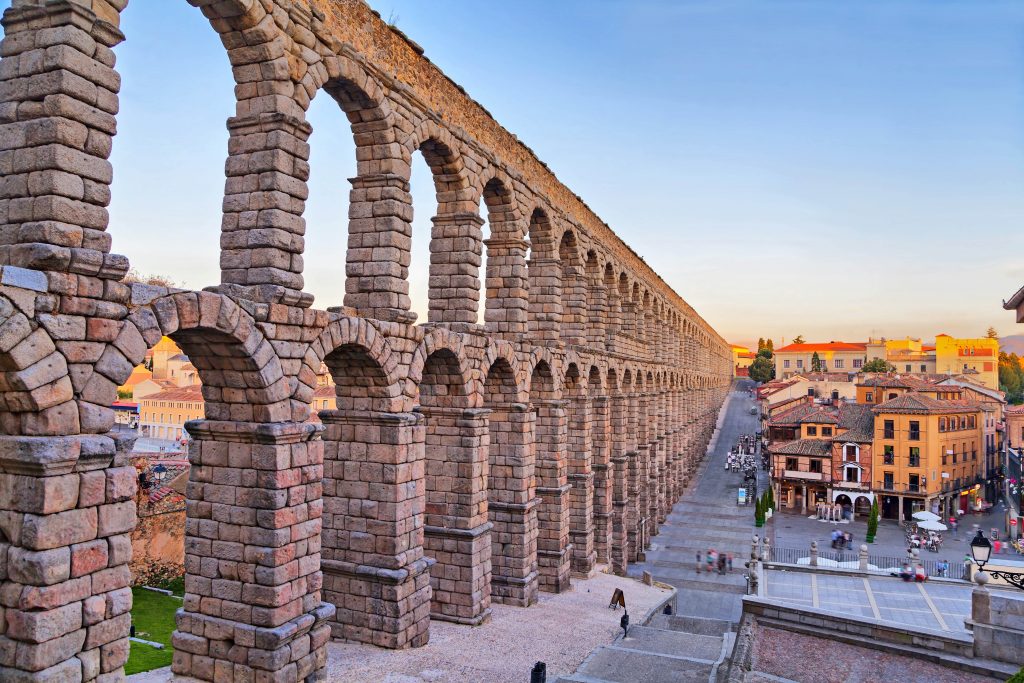 Segovia in one day
It is the second stop of our getaway near Madrid. We warn you that in Segovia you won't get bored. Start by visiting the Aqueduct, the most famous monument in the city, and continue by the Royal Palace of La Granja. We know you're going to check it in Tripadvisor but, if you have some time, reserve a table in Cándido, the tavern where you can taste the authentic Segovian piglet. You're going to suck your fingers!
Although Segovia is a little further away, it's worth to visit. The trip is roundtrip and lasts 9 hours. You can take a guided tour plus a 90-minute walk. So take some good slippers with you because Segovia is for walking.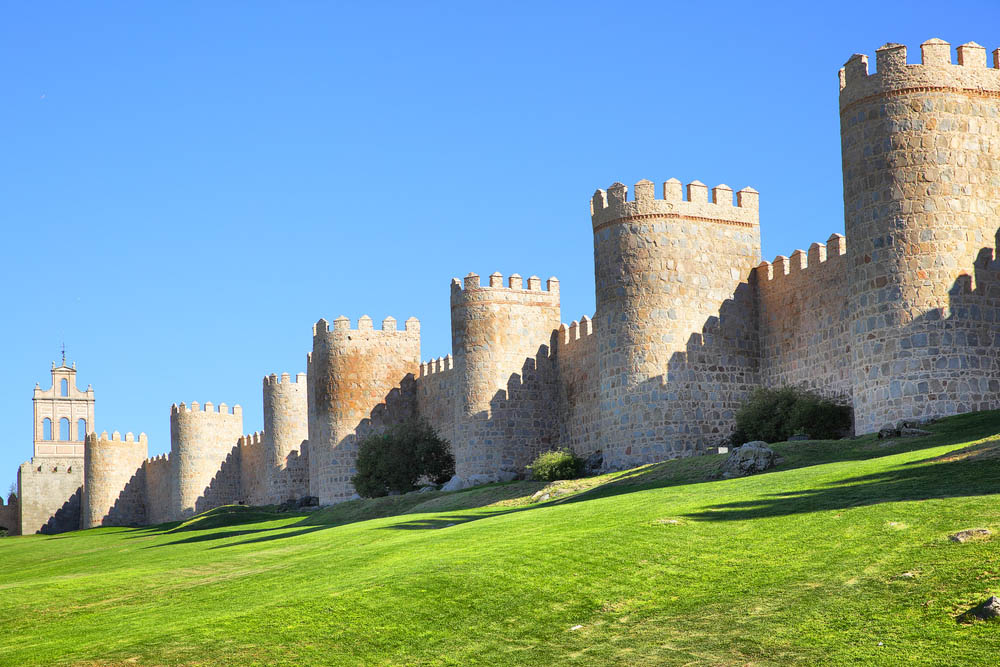 Visit to Ávila
Another of the excursions that we can offer you in our hostel and as a recommendation for your holidays is a visit to Ávila. Among its main monuments are the Wall of Avila, which was not one of the scenarios of Game of Thrones, but could have been. Take a walk around the Cathedral, the monasteries, the Palacio de los Serrano or the Casa de las Carnicerías among many other places.
We take you to Ávila on this one-hour tour in which you will have two options to choose from: a tourist menu or a gastronomic menu. We always opt for food because we are very greedy and you?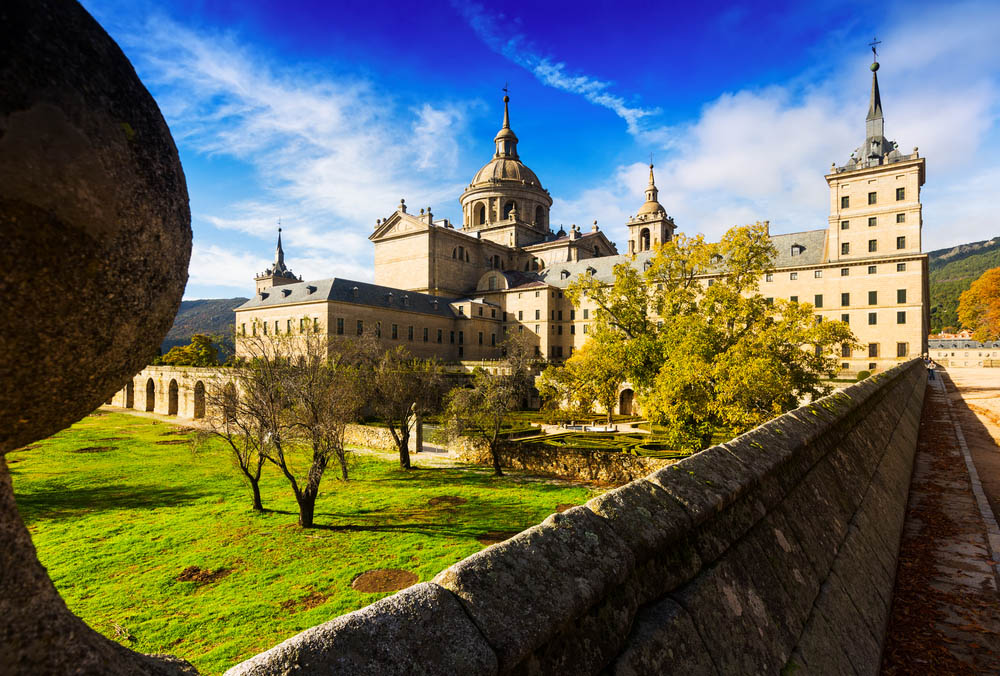 The Escorial
What can you see in El Escorial? If we take the northwest direction from Madrid, we will find the monumental landscape of San Lorenzo de El Escorial. A city that keeps in its walls the history of the Spanish royalty of the 16th century. We don't want to reveal much because you are going to hallucinate with the Monastery and the numerous restaurants.As in the previous excursions, we will take you there from the meeting point of Plaza España. It's a one-day plan where you can walk around and falling in love with San Lorenzo de El Escorial!
We aresure you already knew, but... Madrid is not only the centre of the map, it is surrounded by many charming places to visit. Besides, you don't have to worry about where to sleep, since you can visit them in just one day and stay overnight in Bastardo. We will always be waiting for you with a bed to receive you after your excursion. Is there a better place to do it?Also, in our hostel we have many plans so that you don't die of boredom such as our vermouth sessions, yoga classes or our crazy karaokes. Come on, you have a choice between all our scheduling!If you need more information about these tours do not hesitate to enter our website or call us on our phones (+34) 682 519 535 and (+34) 918 193 798, we will be happy to answer any questions.
We are waiting for you in the most adventurous and bastard blog!