The best cocido madrileño
27.12.18 / 12:47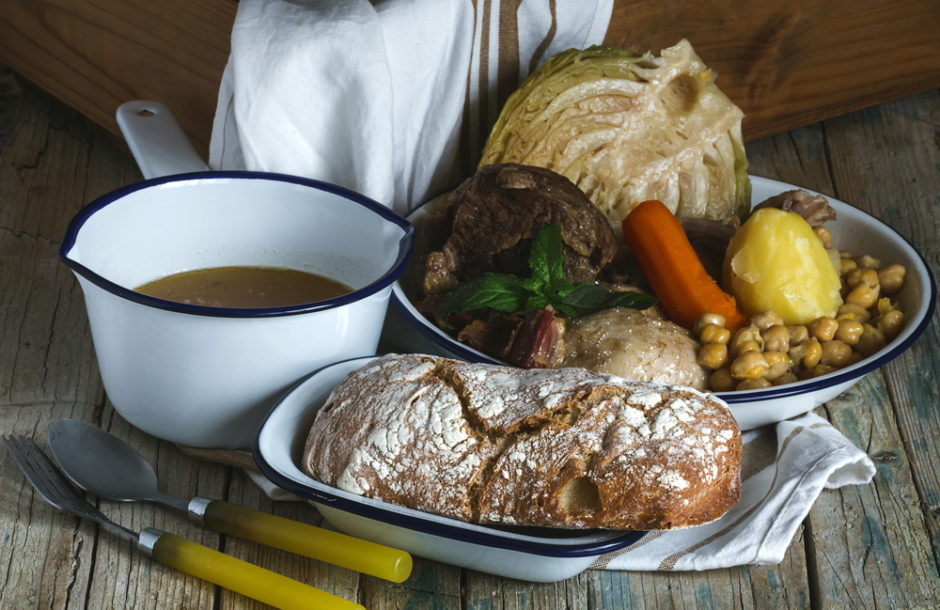 BRRR. . . The cold has arrived and what is better than eating something to get warm and what better than this typical spanish dish? We admit it, in Bastardo we love the cocido madrileño. And, there are few dishes as madrileños as the famous cocido. But let's rewind, for those of you who don't know, the cocido is a typical dish of Madrid that basically consists of a chickpea stew with vegetables and various meats that is eaten in the coldest months and can be found in different bars and restaurants in the capital.Whether you are just passing through or living in the capital, this post interests you, because we have selected for you the best places in the capital where you can taste this delicious spoon dish that has become a true star of Madrid's gastronomy.To begin with, it is necessary to know that there are other variants of this dish such as the cocido maragato, served in more rural regions and the cocido montañés, typical of Galicia. Although it is one of the most representative dishes of Madrid, the origin of the Madrid version of this stew is not very clear. The stew as such appears at the end of the seventeenth century and has a humble origin, as it was consumed by the less well-off classes in the harsh winter months to combat the cold thanks to the forcefulness of the dish. Later, it spread to the bourgeois class and even became part of the menu of the Spanish Court, gaining the fame it has today.Traditionally it is said that the "cocido madrileño" is served in three rounds: first the broth is served with noodles; then the chickpeas are presented with the vegetables, which are usually carrots, turnip and cabbage and, finally, the chopped meat, the cane bones and the bacon are added.
But, let's get to the point, where can you enjoy the best cocido in the capital? From Bastardo we wanted to make a selection of restaurants where you can try this spoon dish, from the cheapest to the most traditional and famous of the city. In addition, the best places to eat Madrilenian cocido are not far from the hostel that is coolest in all of Madrid. Are you coming to discover them?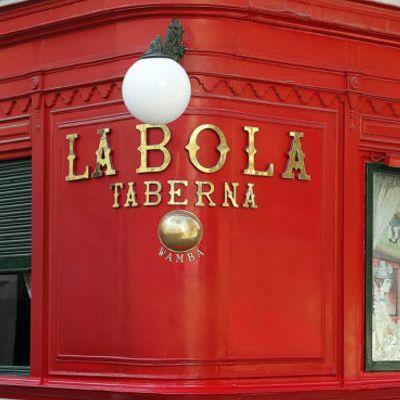 La Bola
Founded in 1870, is one of the oldest taverns in Madrid and serve, for many, the best cocido in the capital. Located in the quietest area of Madrid's Austrias, this dish is served in individual bowls of handmade clay and baked in wood-fired ovens. They also serve you the traditional natural tomato with cumin as a garnish to take with the stew. La Bola is, without a doubt, the tavern par excellence where you can taste this wonderful stew.As a curious fact, this tavern served in its day the favorite cocido of the Crown, as it was the favorite of the Infanta Isabel and King Alfonso XII. It was so popular back then that people used to queue up and even enjoy the dishes sitting in the streets around the place. If you want a very sweet finish, his dessert specialty is delicious apple fritters.
Where: Bola Str., 5
Subway: Santo Domingo (L2)
Parking: Parking Plaza de Oriente (1. 5 hours free)
Price: 21,50€ aprox.
Opening hours: 13:00 to 16:00 and 20:30 to 23:00 (Sunday evenings: closed)
Best cooked by the Ruta del Cocido Madrileño 2013.
Telephone: (+34) 915 476 930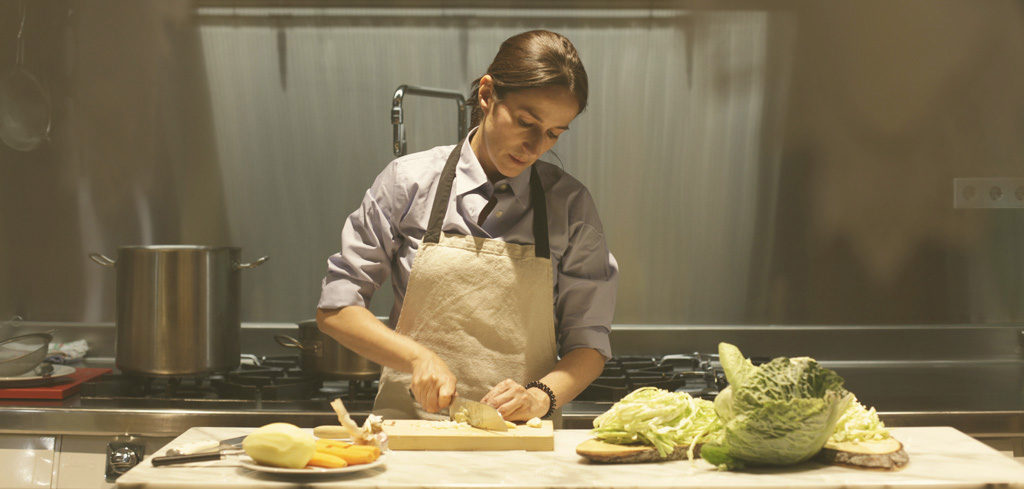 Carmen - Casa de Cocidos
We admit, this is our favorite on the list, because it's so fine that it reminds us of our grandmother. This restaurant, decorated in the most retro style, specialises in this famous dish and offers it in the form of a unique menu in which you can enjoy not only the stew itself, but also other delicacies created from this stew, such as the tasty stew croquettes. Although the cocido is usually a very forceful dish, at Carmen House of Cocidos they reduce the fat to a minimum so that it is lighter, something that is appreciated so as not to roll out of the meal.
All the ingredients that make up this dish with three traditional turns of serving are of the highest quality and this allows you to enjoy this Madrid delicacy to the fullest. And, even though the price is somewhat high, it is worth paying, as they undoubtedly serve one of the best cocidos in the capital with an exceptional quality difficult to find elsewhere cheaper. In addition, along with the stew you can taste other dishes such as croquettes or its juicy potato omelette of Betanzos. Finally, there is nothing better than its famous fried milk, a delicious sweet typical of Spanish gastronomy.
Where: Ibiza Str., 40
Subway: Ibiza (L9)
Parking: Parking Garages Saral
Price: 40€ aprox. (31€ cooked complete)
Opening hours: Meals only: from 13:30 to 16:30 (except Mondays)
Important to book in advance
Telephone: (+34) 910 607 260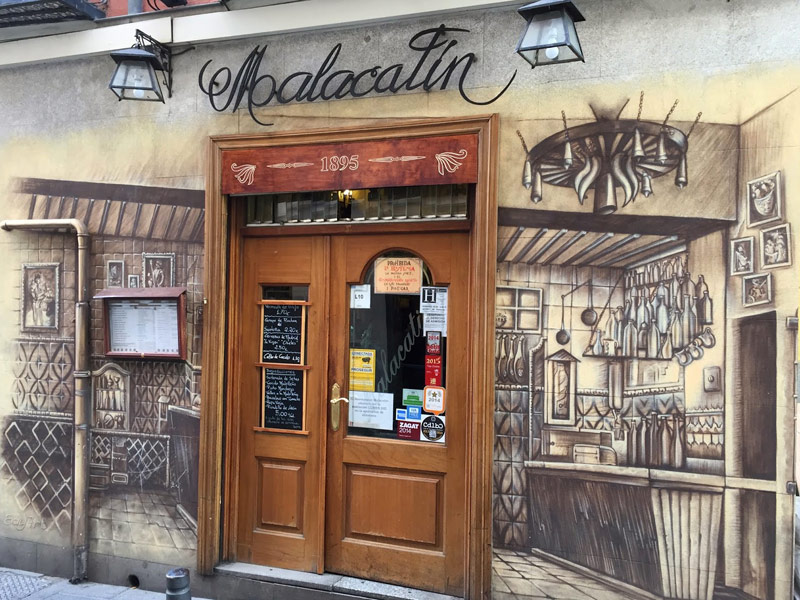 Malacatín
This small and traditional restaurant located between the Plaza de la Cebada and the Rastro, is one of the most traditional places in the capital where they serve this dish. If you are wondering where to eat an authentic Madrid cocido cheaply, Malacatín is the answer. It is the best proposal where you can eat cheap cooked Madrid, because the menu is very affordable, although the quality of their products is unbeatable. The restaurant, located in the heart of La Latina, was founded in 1895 and, it is said, takes its name from a beggar who roamed the restaurant in its origins and enlivened meals with his guitar.
In the beginning they were only in charge of serving drinks and aguardientes, but later they specialized in the recipe of the famous cocido and this is how they have been maintained in the time. They have other delicious proposals in their menu, such as rice with boletus or grilled vegetables but believe us, if you go to Malacatín you have to taste its Madrid Cocido along with an exquisite wine list. And, if you're hungry, there's a selection of delicious traditional desserts such as curd or fried milk.
Where: Rueda Str., 5
Subway: La Latina (L5)
Parking: Parking La Latina
Price: 19,90€ aprox.
Opening hours: Monday-Tuesday: from 11:00 to 17:30 // Wednesday-Saturday: from 11:00 to 00:30 (Closed on Sundays)
Telephone: (+34) 913 65 52 41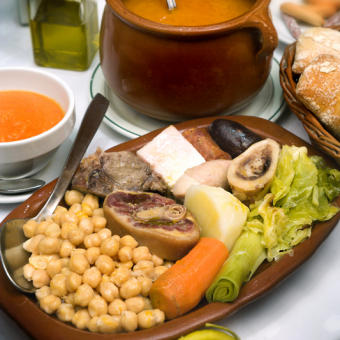 Casa Carola
Another classic in which to taste the authentic Madrilenian Cocido, could not be missing in our list of favorites. This proposal is very special because here you can get fed up of cooked if you want, because they offer free bar of this plate of spoon. Although Casa Carola is relatively young (1998), it has nothing to envy from the rest of the proposals on the list. In addition, they give you the possibility of serving the stew as you like, not exclusively with the traditional three tips And, if you do not feel like moving to the restaurant, they also make deliveries to enjoy their cocido at home.At first they welcome you with a glass of cava and a creamy croquette of stew to whet your appetite and, although they specialise in Madrid stew, at night they offer other dishes such as Hummus or morcillo hamburger. The rations are abundant, so the most sensible thing is to share them so as not to roll out of the restaurant. But, if you stay hungry, quiet, their desserts like the traditional torrijas are exquisite.
Where: Padilla Str., 54
Subway: Lista (L4)
Parking: Parking Ortega y Gasset 55 and Plaza del Marqués de Salamanca
Price: 29€ aprox.
Opening hours: Monday-Sunday from 13:00 to 16:00
Telephone: (+34) 91 401 94 08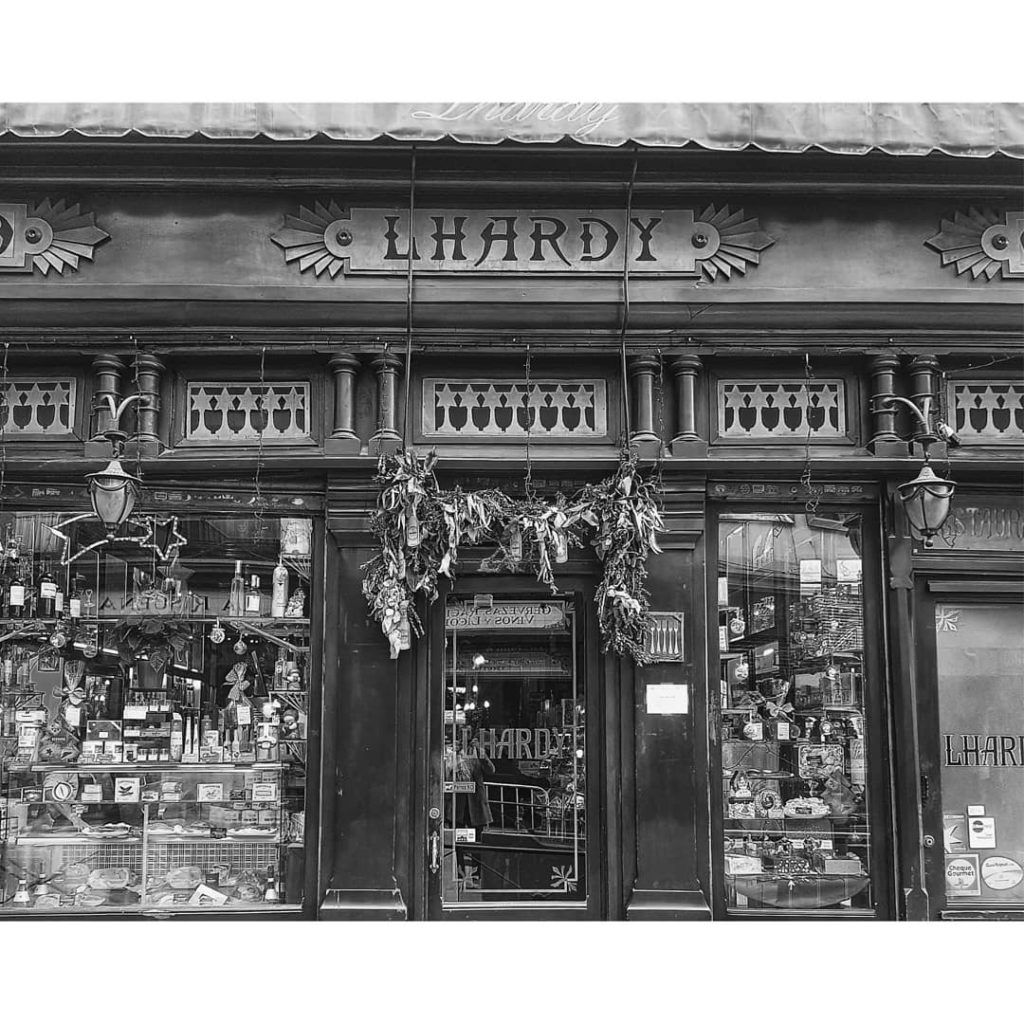 Lhardy
And last but not least, we end up with the icing on the cake, the great Lhardy. This mythical restaurant opened its doors in 1839, at the same time when Zarzuela was born and there were still water carriers in the streets. To speak of "cocido madrileño" and not to mention " Lhardy" could be considered a capital sin, as it is one of the unmistakable places to taste this delicious traditional dish. There are few places left as authentic and full of history as this restaurant, through which thousands of celebrities, painters, artists, writers, poets . . . and a long etc. have passed.
Located at a few meters from the Plaza del Sol, Lhardy has more history in its halls than many museums, so in addition to tasting its famous cocido, it's a must-see stop to discover one of the capital's oldest venues. Through the different halls arranged on the ground floor of the premises, it can be seen that, although 175 years have passed, the decoration remains exactly the same since its opening.It is divided into the upper floor in the form of a self-service store and the lower floor in which the different lounges are arranged. In addition to a menu specialized in "cocido madrileño", there are other menus with delicious proposals. A curious fact is that the design of the menu and the arrangement of the plates symbolize the old pamphlets that were delivered for the follow-up of the plays.
Where: Carrera de San Jerónimo Str., 8
Subway: Sol (L2)
Parking: Parking of Metro Sevilla (1,5 hours free)
Price: 67€ aprox.
Cooking hours: Lunches: Monday to Saturday from 13:00 to 15:30 // Sundays and public holidays: from 13:00 to 15:30 Dinners: Monday to Saturday from 20:30 to 23:00
Store hours: Monday to Saturday: 9:00 - 22:00 // Sundays: 10:00 - 15:00
Telephone: (+34) 915 213 385
"Allí donde se halla un cocido está  mi patria"
Miguel de Unamuno 
Now you no longer have excuses to try the best Madrilenian Cocido and if you haven't done it yet, discover the best places in the capital where they serve it. What better plan for these parties than to sleep cheaply in the coolest hostel in Madrid and be able to eat a gentleman stew like a king? Take a look to our different rooms, sure you will find something that you like.After a meal what we most want is to sleep on a loose leg and in Bastardo we know, so you can do it without problem, because we have a room for you. If you are planning to visit the capital and are looking for cheap accommodation in the heart of Madrid, look no further because here we have everything you need. In addition, in our hostel you will be able to live a very bastard experience, but you will have to come to discover it. Do you dare?To inform you about our rooms or to make any other query about your visit to Madrid, do not hesitate to contact our team of bastards who will be happy to help you in everything you need. You can do it by mail through the following mail: hola@bastardohostel.com or calling or by Whatsapp through the following telephones:(+34) 682 519 535 o (+34) 918 193 79
Come in without knocking! See you on the most bastard blog!