The Latin Dukes
24.08.18 / 09:50
The Latin Dukes visited the Bastardo Hostel stand and it was a guaranteed party. Their music played at the Malasaña fashion hostel and we are already looking forward to having them playing Bastardo again.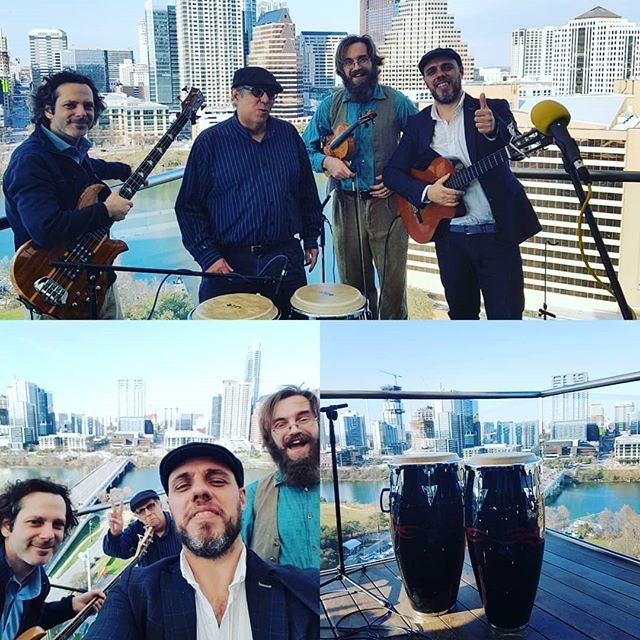 The Latin Dukes are a band from Austin, Texas formed by 4 members. His style is very eclectic, including Latin music, new flamenco or salsa. They have played weekly in Austin and surrounding areas for the last two years at festivals, theaters and private events. The Latin Dukes have a lot of excellent original songs that have been recorded on their debut CD "Tus Miradas". In fact, one of the songs composed by Sergio called "Bella" will become a short film with a music video.It has been a pleasure to have them playing live at Bastardo hostel!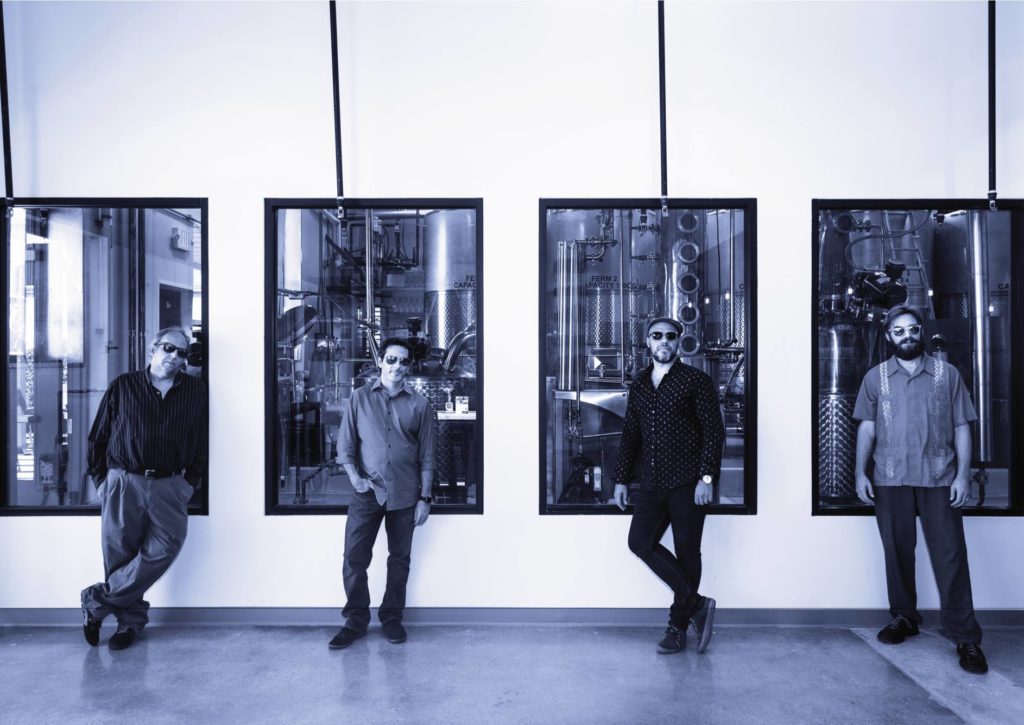 The members of the band are Sergio Ramos born in Madrid, Spain is the rhythmic singer / guitarist and composer of most of the songs they play. The percussionist Jorge de Armas was born in Havana, Cuba, and plays the cajón and the congas. Chris La Cava was born in Massachusetts and plays bass. Andrew Noble from Richmond, Virginia plays violin and mandolin.
SERGIO RAMOS VOCALS / GUITAR
Sergio Ramos is a composer and singer born in Madrid, Spain. His influences go through several styles: foreign pop, flamenco, cuban are ... His talent has led him to play in places such as: Spain (the legendary corner of New Art, Theater Forklifts, Sala Lemon, Studio 29, CC Alfredo Kraus) , Europe (Berlin, Warsaw and Bordeaux) and the United States.
CHRIS LA CAVA / BAJO
Chris La Cava is a guitarist, bassist and mandolin player who has been part of several bands and musical projects in Austin for nearly 2 decades. Has touchedin bands like Ernesto Márquez's Jazz Sextet, the Bossa Nova band, Swanko's House, surf / TV theme band The Greatest American Heroes etc ...
ANDREW NOBLE VIOLIN / MANDOLINE
Andrew Noble plays the violin at The Latin Dukes. He has a career in Music Theory at the University of Texas at Austin. When he's not working as a solo artist, he plays with local bands in Austin. In addition, he keeps busy teaching young people.
JORGE DE ARMAS / PERCUSIÓN
Jorge Alberto de Armas was born on November 8, 1960 in Havana, Cuba. Jorge, when he was 6 years old, started taking drum lessons in Houston, Texas. 1986 moved to Austin, Texas, where he has played in multiple bands, such as The Will Dunlap Band, Tim Curry and the Trio.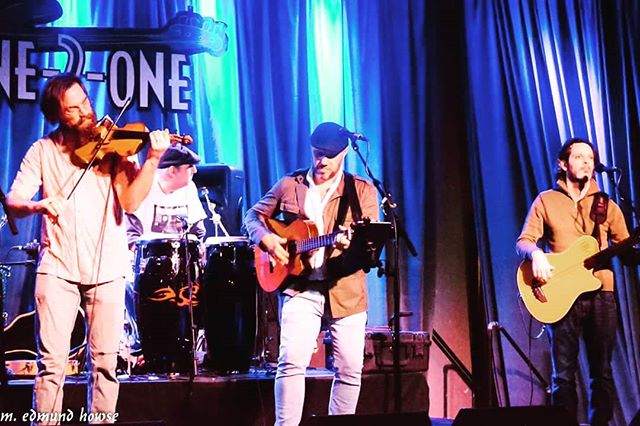 The Latin Dukes have played in Austin, Houston, Dallas, San Marcos, Wimberly, San Antonio and surrounding areas for the past two years. They have participated in festivals, theatres and private events. In addition, they have had several television appearances on Fox7, BalconyTv Austin and various radio programs. Not to mention their magnificent victory in the "Hondo Presents" original composition contest, where they faced more than 20 bands, with The Latin Dukes being the only ones to perform their compositions in Spanish.On his way through Spain they have chosen Bastardo and we are very happy about it. Remember that, apart from being the hostel in Madrid with the coolest activities in Malasaña and Chueca, also, that we always have your perfect accommodation option in Madrid.Would you stay to sleep?