Masonieria in Bastardo
31.07.18 / 11:49
The last 28th of July we were able to enjoy in our hostel in the heart of Madrid, a very special electroverbena, we told you about the Masoniería of Sonia Topo.
What is Masonry Engineering?
Masoniería is the new pop lodge and Sònia Topo is her highest priestess. This emerging project is the first one to reach our hostel to conquer our hearts from the freshest Valencia. It was Sonia herself who guided us on the path of trash to indoctrinate us in the Masonic cult of hits.Our Freemason electrobervena happened, once again, in Bastardo's lobby through her magical, scissoring and luminous melodies, always accompanied by extremely catchy choruses. The lyrics of his songs mix without complexes Catalan and Spanish, with themes of the most varied, from the review of romantic love to odes to the difficult relationship between brothers.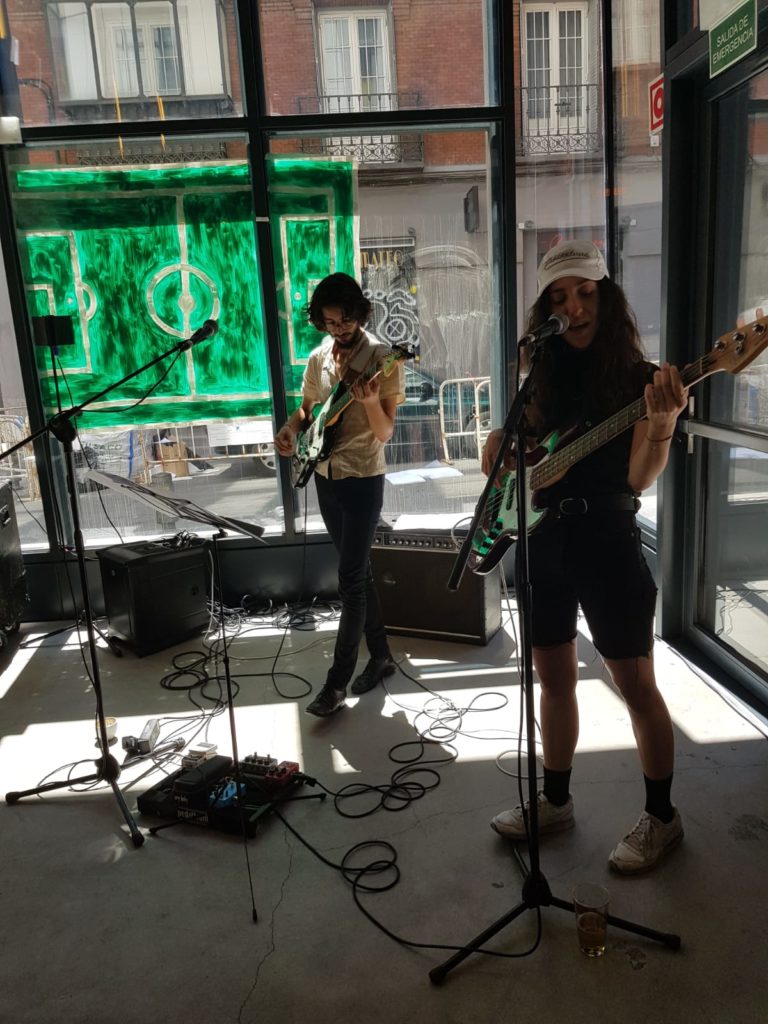 Masoniería is Sònia Montoya's particular project, but it is presented live in an "enriched" format, as it will be accompanied by her inseparable Óscar Huerta. Both also share the stage regularly in the group Papa Topo, a musical project with a ten-year career behind it.This is the third time Masoniería has visited Madrid and the first time she has done so in Bastardo. That's why we're excited to see the debut of this promising band in our space.
Who is Sonia Montoya?
Sonia Montoya created Masonieria as a final graduate work for the Taller de Músics de Barcelona. This is her first solo pop music project, with which she has also managed to transcend beyond the academic, to become one of the most promising musical groups of the emerging underground scene in Barcelona. And not only from Barcelona, because despite its recent appearance on the scene, Masoniería has already applied strong in the residences for musicians in Matadero and managed to get in as a finalist in the latest edition of the prestigious Autoplacer model competition, in its last edition in 2018.
From the point of view of creation, the songs that make up the project share a simple, light and refined aesthetic, accompanied by a careful pop image, very powerful, that runs through the whole proposal. It's also worth noting the importance given to the bass line, something that is not usually the case in pop music, and is often the starting point in the process of creating the songs.Sonia is also a very versatile musician who, despite her youth, has a surprising track record on the Barcelona independent scene. As a bass player, her experience is not limited to Masonry and Papa Topo, she has also played with the bands Jessica and the Fletchers and Pacífico.