Poetry in the street
06.07.18 / 08:36
Glass pages
Madrid's commercial and hotel showcases become "Pages of Glass".Marwan will write 20 verses in 20 windows of various establishments in Madrid including our hostel, Bastardo, an old acquaintance of the singer-songwriter and poet who already visited us on the night of the books.
Glass Pages by Marwan 
Why Marwan?
He's the pioneer of urban poets and Madrid is their city and the protagonist of one of their most famous songs.Google music, poetry, social networking and the 21st century. The result is Marwan. Singer-songwriter and standard-bearer of the new Spanish poetry, he was already in our hostel to present his poetry book `The unstoppable loves'.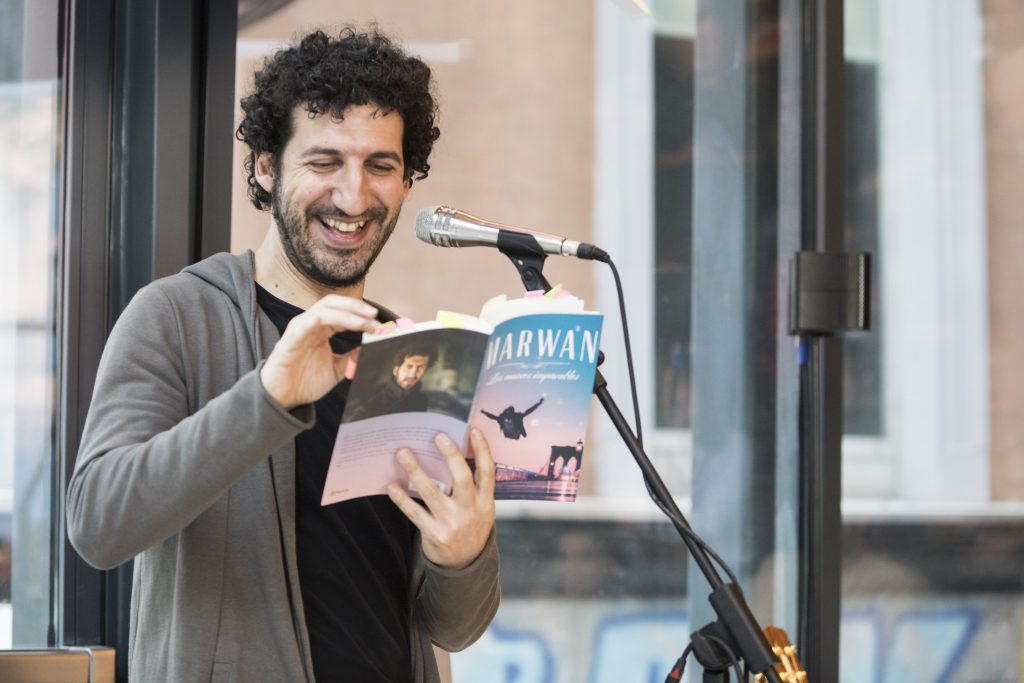 Who's Marwan?
Marwan was born on March 5, 1979 as the result of the love of a Palestinian and a Spanish woman. At the age of 15 he bought a guitar to play music, inspired by the singer-songwriters of the 70s and 90s. He has reaped unsuspected successes in theatres all over Spain and half the world, and what about his music and poems? Without fully unraveling the mystery of this magic, the singer-songwriter ventures into a hypothesis: "When people identify with what you sing, the personal becomes the universal".Word of mouth and social networks have also been his great allies. He is the author of the successful poetry books 'Notes on my passage through the winter', 'The sad story of your body over mine' and 'All my futures are with you', was placed number one in the list of best sellers in our country and Mexico.
Besides....if you find the 20 verses...
The first to get the 20 verses and share the photos on your social networks by tagging the local, Marwan, andEditorial Planeta and send the 20 photos to them, will get a very special prize: a meet and greet with Marwan in late July and a batch of poetry books.Will you be the winner?
Come on, you bastards, this is your chance!