Lidia Damunt & Friends
08.06.18 / 09:33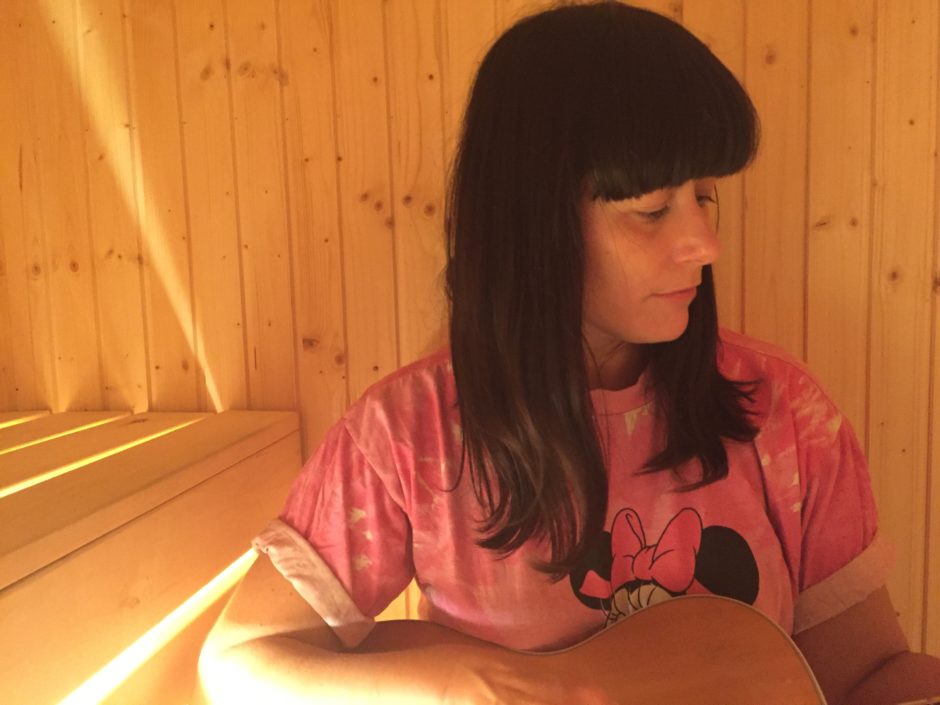 Electroverbena session
Last Saturday we had a vermouth date with Lidia Damunt. Our favorite singer-songwriter (and from Murcia) was our special guest last weekend at Bastardo. A unique opportunity to enjoy your music live. Lidia Damunt lives in Sweden, so it was a pleasure to sing and dance with her in our electroverbena session.
Lidia Damunt wasn't alone on the stage in Bastardo's hall. She took to the stage several friends like Hugo (the singer from Sierra) to go through each of the songs of her musical repertoire. And they even dared to take on Strange Friend, one of Sierra's most catchy songs. In addition, Ariadna from 'Los Punsetes' was among the audience vibrating with the songs of Lidia Damunt & Friends. (Thank you, Ari)
Lidia Damunt brought the underground to Bastardo with each of her songs that identify him as a riot grrrl and one of the coolest folk and pop voices and composers on the Spanish indie scene.
If you missed Lidia Damunt's most 'verbenero' setlist, breathe easy. Follow Bastardo's blog closely because there will be many (more) electroverbena sessions in Bastardo. Are you going to miss them?
Here at Bastardo Madrid, we always feel like electroverbena.