# Date: 17 June
# Time: 8:00-8:45 H
What is spacefit?
You know we at Bastardo are fans of exercise and healthy living, right? I'm sure you know (and have tried for sure) our yoga classes, but now we have incorporated to our scheduling new training classes with Spacefit.
You may be wondering what a training class is, so watch out! A phrase that sums up functional training? A training with a purpose: to function better and more effectively in our daily lives.
We forget a bit of the typical gym equipment, to work with the best tool of all: our body. 45' of individual exercise circuits, in pairs or groups where we will work on strength with our own weight, flexibility and coordination; always in the most dynamic way. A training of the most complete and fun where thanks to its wide variety of exercises, there will never be two equal sessions!
Cheer up because this fit session is going to hook you!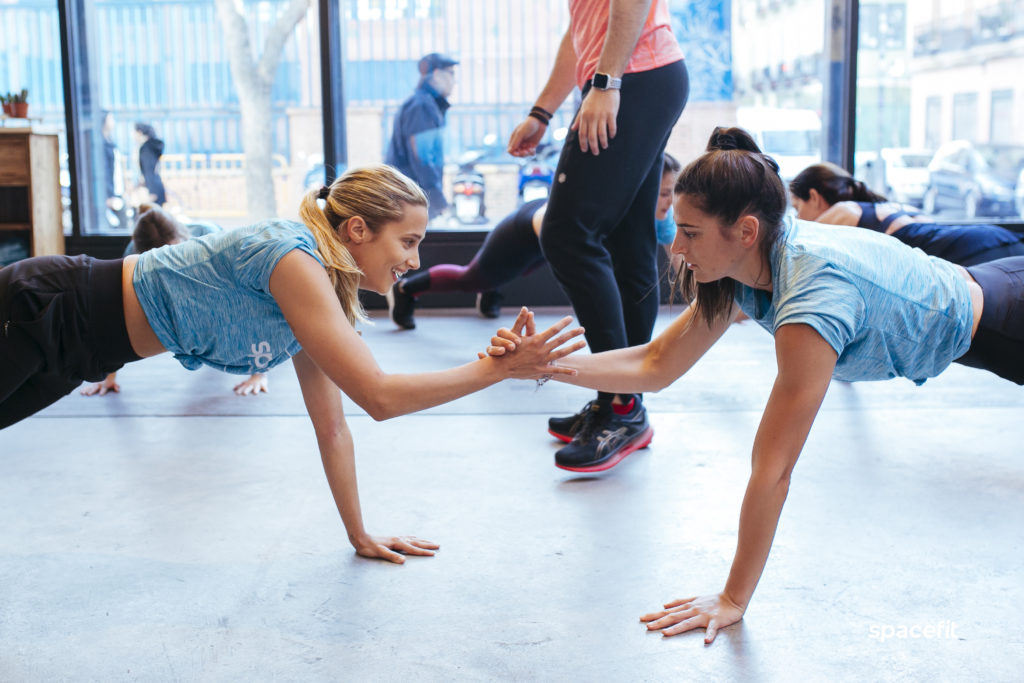 And if you are worried about not being in good physical condition, have an injury or is the first time you do a training class, no problem, the classes are adapted to the needs of each student thanks to the help of a qualified personal trainer.
But it's not just about getting fit! What we want is for you to have fun while you do sport, make new friends and discover through fitness spaces as unique as ours.
Feel super fit
What is spacefit?
An unlimited monthly fitness subscription. What does this mean? That you can enjoy an unlimited number of fitness classes in unique spaces in your city such as art galleries, rooftops, concept shops, old convents... And we are one of those unique spaces!
Is there anything better than doing sports in the centre of Madrid and in one of the most hipster spaces in Malasaña and Chueca? At Bastardo we don't think so, but we think you should check it out for yourself.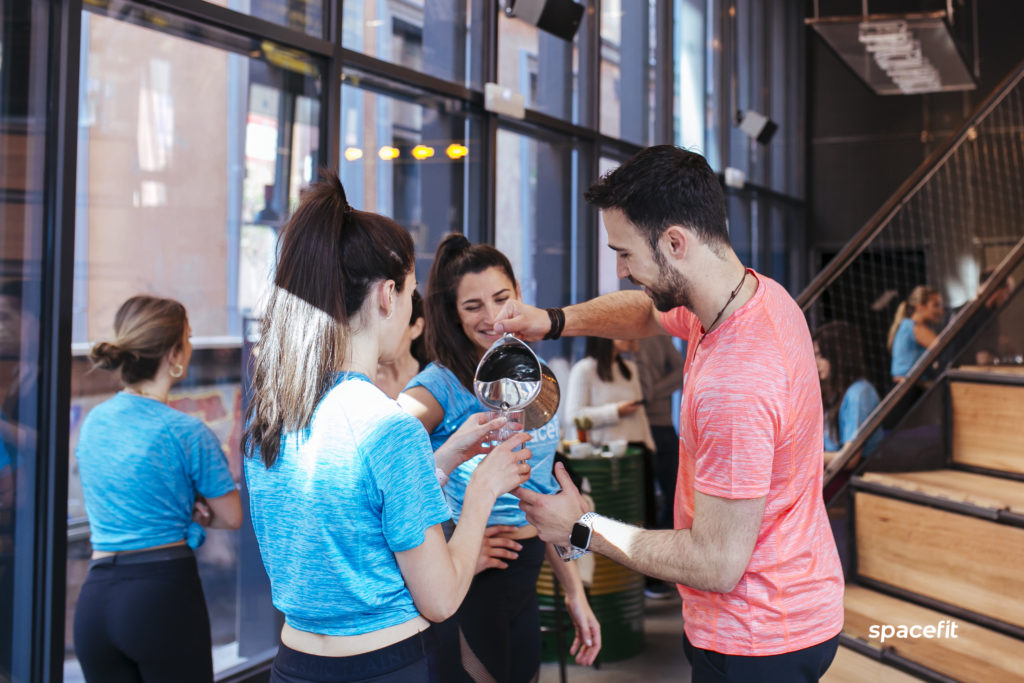 Imagine being able to enjoy all the yoga, zumba, training, running, bootcamp or HIIT classes you want simply by paying a small subscription fee. And with the VIPBASTARDO code you have 14 days of free trial with no obligation for you to try the more classes, the better!
And very important. Although you live in Madrid, being a member of Spacefit, you can participate in the classes they have in other cities such as Valencia, London and Tokyo. So if you travel to these destinations, just open the Spacefit app and book your favourite classes
Places are limited (18 students per session), but don't worry, every Monday you will have a new opportunity to enjoy one of our training classes. See you every Monday at 8:00h at #trainingbySpacefit!
If you are hosted, you have a free place. Talk to reception and they will tell you how to enjoy the classes.
Get in shape, have fun, make new friends and discover unique spaces with Spacefit!