Date: 25.01.2018 
Hour: 19:15 h and 20:00 h 
There's a beach here! Next January 25th the Bastardo's soil will smell of sand and saltpeter. Why? Because the company and school Teatro Sol presents its latest production: The Last Message.
What would happen if you appeared in the middle of a deserted island and could send a last message to save yourself? Who would you do? Interesting, isn't it? Well, you'll find this more interesting: he's an English micromonologist.
That's right, because the kids at Teatro Sol are a bilingual company and school and have taken very seriously that we improve our English as a New Year's goal. Emma Muñoz, director and performer, defines The Last Message as a comic monologue in which spectators can be part of the internal debate of a rather civilised Madrid castaway. Guaranteed laughter.
What are you waiting for? Are you in?
Teatro Sol
TeatroSol was born as a university theatre group at the beginning of September 2014 with the idea of bringing theatre closer to university students and teaching them to exploit their potential as communicators. We parked the company until 2017 when our director, Emma Muñoz, returns from the UK and founds the TeatroSol school.
We continue as a theatre company and begin as a school of communication, oratory, "Public Speaking"; and theatre, in which each student explores and improves their communicative skills and discovers their full potential through theatre, both in Spanish and English. They are currently conducting several "Theatre and Communication" workshops in English in the centre of Madrid.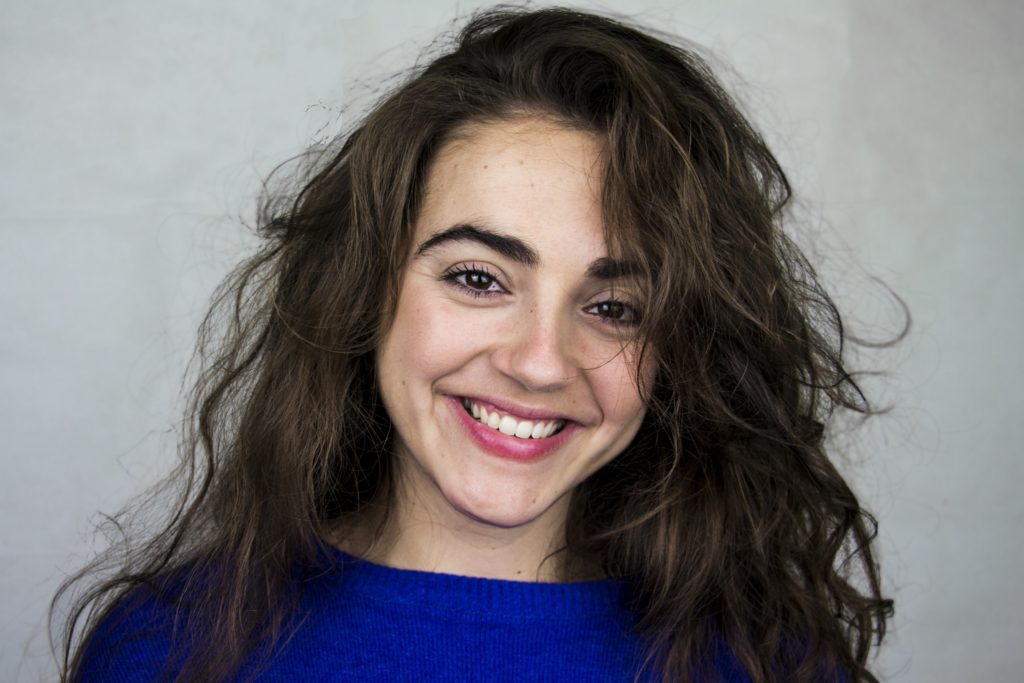 Emma Muñoz
She began her training in the performing arts, dance and singing at a very young age. Professionally, he has done theatre, micro-theatre, musical theatre, radio, concerts, cinema and television. In the audiovisual field she has worked in news production in Mediaset Spain, as editor in the online television channel "Infomix. tv" and as broadcaster and radio presenter "PostAway Radio". She worked as a reporter and editor in "Madridistas por el Mundo";, a production of "Atresmedia"; for "Real Madrid TV";. In 2014 she founded TeatroSol, as a university theatre company, a project that in 2017 he transformed into a theatre and communication school in Spanish and English.
She continued her language training when she moved to Dorset (England) in 2015, where in addition to acquiring her English skills and qualifications, she worked in communication and theatre for companies such as Kings School Bournemouth, where she founded the theatre workshop for adults and teenagers and taught photography and theatre subjects among others.
During that year in England he also started his own project as Blogger and Youtuber: "Adventures in Britishland". It currently has more than 21,000 followers. Take a look at their website, because in addition to being a theatre school, they offer English classes and organise events and shows. You can´t miss this hilarious monologue the next 25 of January in our most bastard hall. You can enjoy de show with a glass of wine or a delicious craft beer from our bar.
PD: PAY AFTER SHOW