Workshop of masks for Carnival
#Date: February 24th
#Hour: 11.00 and 12.15
Carnivals are coming, a party full of colours and fun where ingenuity and humour go hand in hand. Therefore, in Bastardo Hostel we could not miss it and we have prepared a very special workshop for all children, from four to twelve years. It will be held on February 24 to prepare this great party.
A week before we meet in the center of Madrid so that this ancient party does not catch us by surprise and we have prepared our costumes to surprise others and let ourselves be carried away by the magic of being another, even if it is for a few days a year.
Amor Prior, teacher and scenic artist, returns to our hostel to show us a different way of living the Carnival. If in the January workshop she taught us that the costume is also worn inside, with her workshop of characters for the costume, with this workshop she will guide us in the elaboration of funny masks and different headdresses so that the outside goes to play with the character we invented.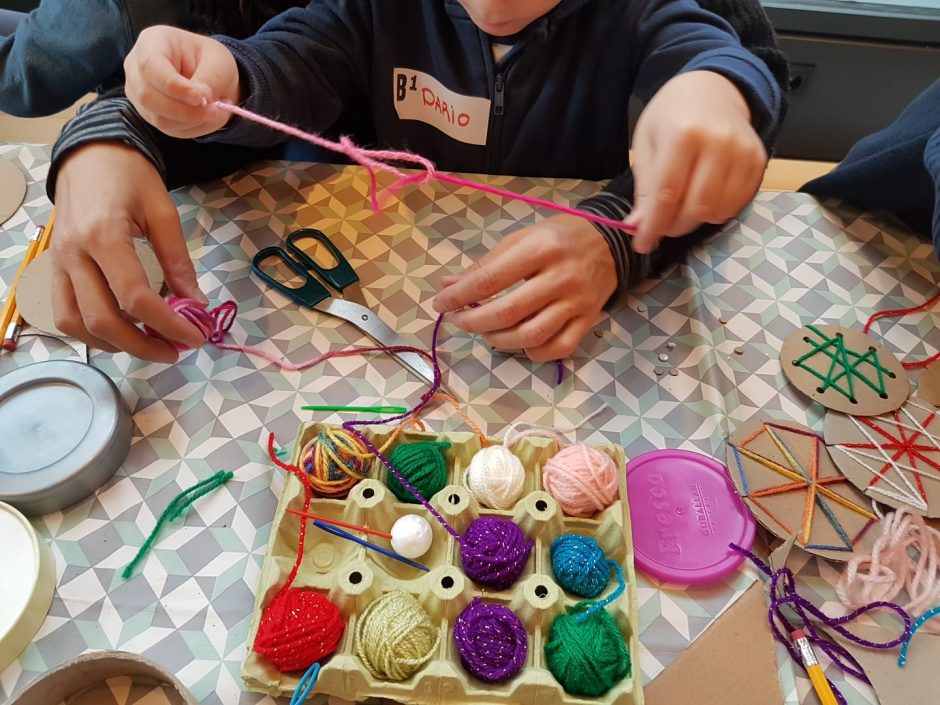 How does this workshop work?
Come to our facilities and create with your imagination and your own hands the ideal complements for these carnivals. In them you will find everything you need to have a good time letting yourself be carried away by your creativity in the best company.
A good mask or a good headdress can be the perfect costume for the little ones. They can also be the perfect complement to the costume of these 2019 carnivals. We'll make it simple in a morning of fun crafts.
In the workshop you will discover many options to choose from the most traditional masks with Venetian touches to animal masks that you will love. And also crowns of kings, princesses, luck and much more. We have everything ready, we only need you.
Children between 4 and 6 years old - 11:00 h (accompanied by an adult -free adult-)
 Children between 7 and 12 years old - 12:15 h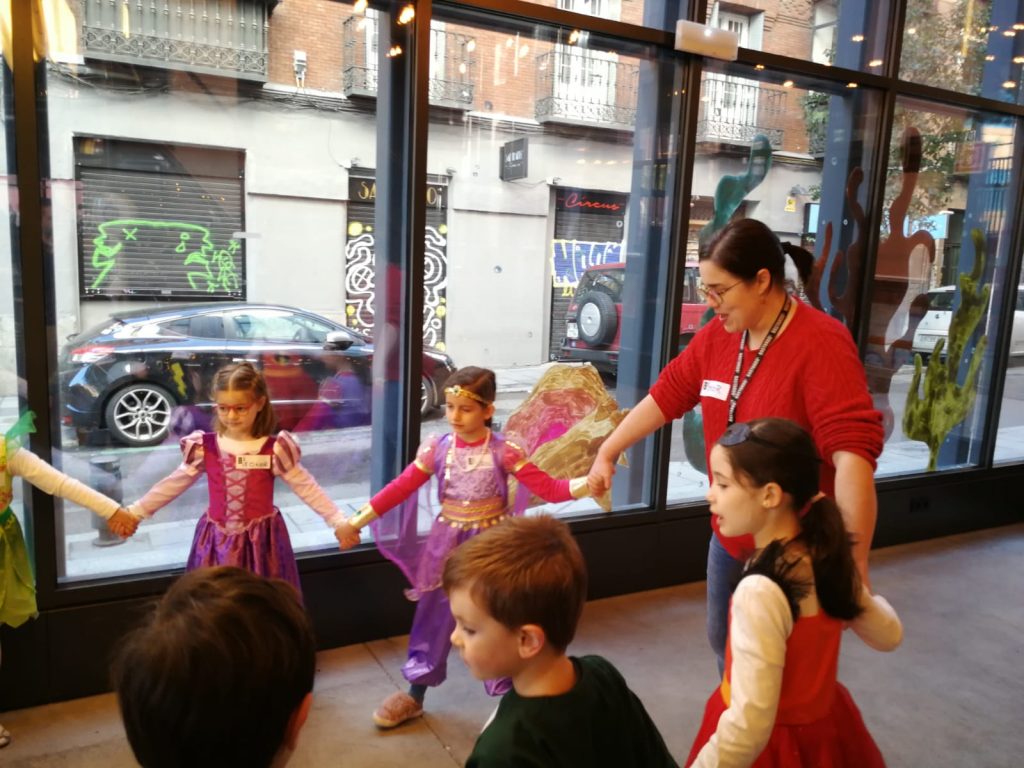 This is how our teacher presents herself: Amor Prior
 "I am Amor Prior. Although I was attracted to the arts in an innate way, I didn't start studying theater until I was fifteen in my hometown of Almeria. Since then the performing arts have been my passion in all its aspects. Very soon I began to collaborate with companies from Almeria such as La duda Teatro. When I was seventeen, I wrote, directed and performed my first play, which was followed by several others. I studied Drama at the ESAD in Valencia and Primary Education in Almeria and I enjoy joining these two interests. I have worked as a theatre teacher for different associations and companies such as ASACAL, La Oficina or Tritoma. Four years ago I came to live in Madrid, and since then, I have dedicated myself to deepening my oral scenic narration. I have trained with numerous Spanish narrators such as Héctor Urién or Quico Cadaval and I have created different narrative theatre shows for children such as "Historias de ratones" and for adults such as "El sexo de Ana" or "El sueño de Aurora", both programmed in the off Madrid billboard".
Book your place now for your children because it's going to be the best! We will make fun masks and headdresses so that in these carnivals the little ones become artists of our most bastard hostel. What kind of mask are you going to do?  Here we are kids friendly and that's why we love to do different workshops for the whole family. This 2019 you can not miss what we have prepared for you, so watch out.
See you in the most creative hostel!