Glassy-A Basque Women Surf Film
Glassy is a non-profit documentary by Leire Garmendia that analyses the situation of women's sport through surfing in the Basque Country and aims to show real women, strong and athletes with their dreams and goals. A project whose aim is to motivate future generations and raise awareness of the obstacles that women face in sport.
Let's go surfing
To carry out this documentary Leire Garmendia has had the best surfers in the country recognized internationally. The protagonists are the surfers Ainara Aymat, Garazi Sánchez, Nadia Erostarbe, Janire González Etxabarri, Sonia Ziani, June Erostarbe and Annette González Etxabarri. With this choice of surfers the director wanted to bring together in the same production different athletes representing different profiles, so that all women surfers are represented.
This documentary forms part of Leire's final degree work and is the result of five months of continuous work on the Basque coast.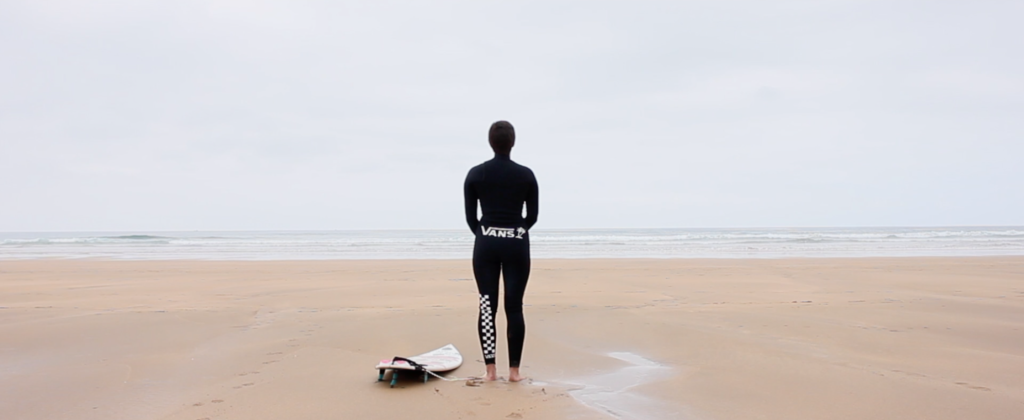 Who is Leire Garmendia?
Leire Garmendia is an audiovisual producer who after spending five years in Madrid studying the double degree in Audiovisual Communication and Journalism and working in the fashion industry for brands such as Adolfo Domínguez or Vogue, decided to turn her career around and focus on her passion, surfing. In the fashion sector, in addition to working for major brands and designers, was recognized on several occasions at festivals both national and international.
Currently her work as a videographer and photographer is focused on female surfing, dedicating 100% of her activity. In recent months she has become a reference audiovisual producer in the surfing sector.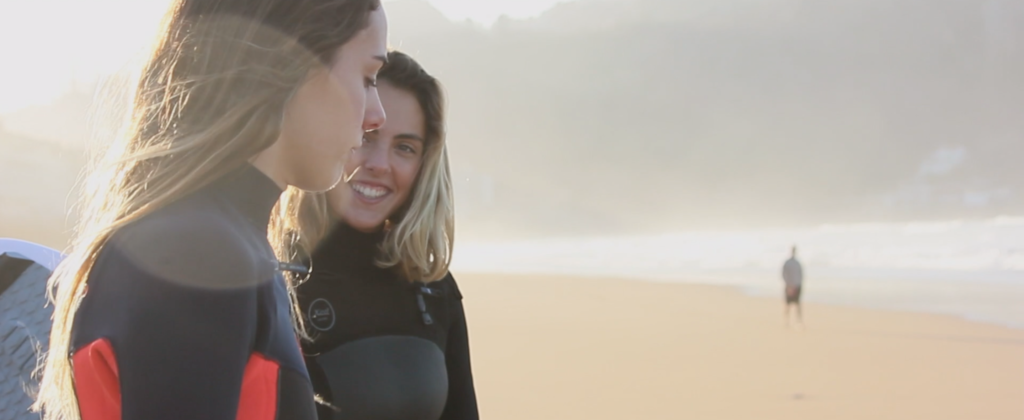 Who are the main characters of the documentary?
Ainara Aymat stands out for its good surfing and also for being one of the happiest and craziest surfers in our country. This rider of the Vans and Pukas team has been in the European top for years thanks to her good results. Nowadays, besides competing in the elite of this sport, she also travels the world looking for the perfect waves.
Nora Barathova is 19 years old, was born in Berlin and moved to Zarautz at the age of 6. She is currently studying a double degree in Journalism and Audiovisual Communication in Madrid. Nora sang with her father Marek Barath since the age of 8 and has collaborated on three albums with his group Low Riders. She also toured with them in 2015. She was the lead singer of The Blue Hats group in 2017. Currently, she is part of Hillbilly Jokers (folk, country, bluegrass), a "summer project" that she has with her father and more members and sometimes plays solo acoustic covers.
In Bastardo hostel we will have the opportunity to see Glassy for the first time in Madrid and this will be the penultimate screening before finishing the #GlassyTheTour that started in June and has already travelled all over the country.
Oh, and that's not all. Before the screening we will be able to enjoy an acoustic concert by the artist Nora Barathova and we will also have the surfer Ainara Aymat, who together with Leire Garmendia will share with the public some of the details of the creation of the documentary.
We can't wait to get our hands on those waves through the screen! Come to Malasaña and enjoy a surfing cinema session in the most cool hotel in Madrid.