"Esclerosis múltiple en las Alturas" are intimate and beneficial concerts on the most beautiful rooftops of Madrid. With good music and good vibes, this initiative wants to make visible the fight against Multiple Sclerosis, a neurodegenerative disease that mostly affects young people.
Next October 26th, from the terrace of Bastardo hostel, we will support this beautiful concert to give support and visibility to this disease. The most beautiful thing happens in the hostel in downtown Madrid!
The concert tickets will be donated to the M1 Research Project, promoted by the Multiple Sclerosis Association of Spain.
Concert in the heights
This month, the group Both of Rod will be back on stage on Bastardo Hostal's rooftop to support this project.
Belén and Fernando share many things, but there are two especially beautiful ones: their passion for folk and soul, and their surname. These two coincidences could only lead to the creation of something as magical as Both of Rod.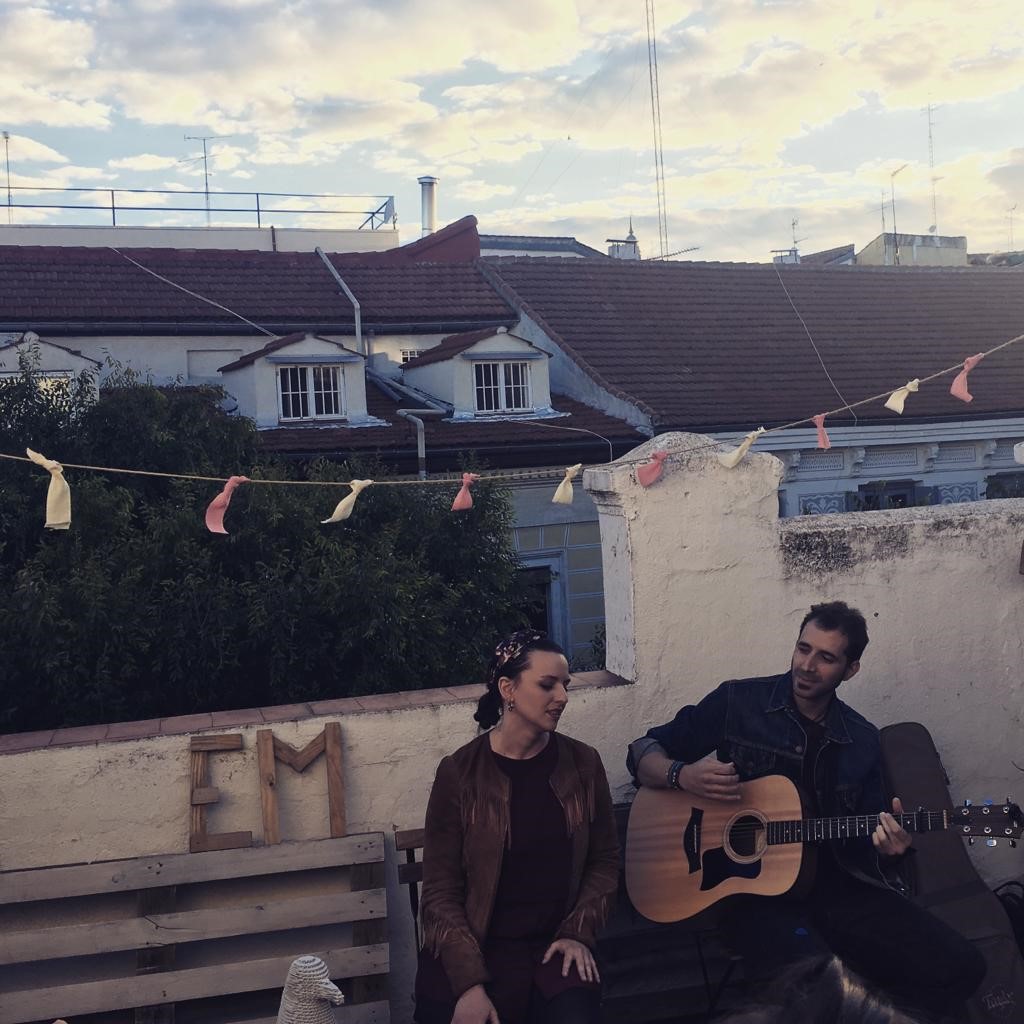 Their acoustics have resounded for more than 4 years in the streets of Huertas, Lavapiés, Chueca, Chamberí... and there has not been a scene that has remained indifferent, they don't pretend to be a group of versions to use, but seek through a careful repertoire the approach to this music, from the most traditional folk (Johnny Cash, Dolly Parton, etc.) to the most classical soul (Nina Simone, Etta James, etc.).
She is a singer with a long musical training, more than 8 years of study of classical singing and jazz that she embodies in all her concerts. He, guitarist with a long musical journey that has led him to go through different bands of Funk, Blues, Rock, etc.. And together, they are the perfect duo of elegance, quality and good vibes.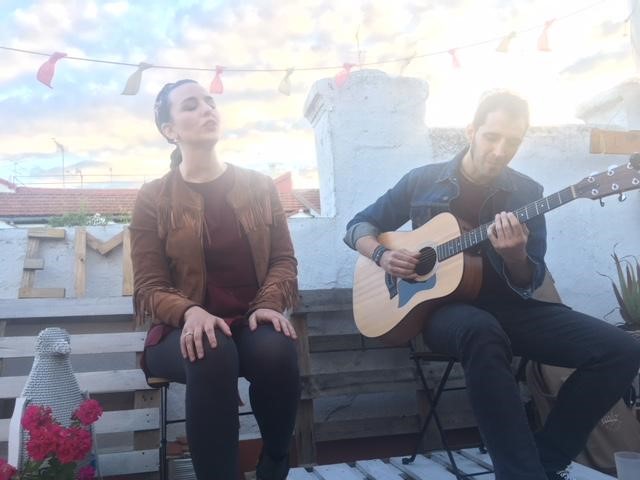 In June they decided to participate in Multiple Sclerosis at high altitudes. A series of intimate concerts on rooftops in Madrid, which raises funds for a research project against this neurodegenerative disease. It is the M1 project, promoted by the association Esclerosis Múltiple España.
When they found out about the EM project at high altitudes, they didn't hesitate to support it with their music. And of course, they filled the roof. Now they return to the stage to participate in the 3rd Edition of EM en las Alturas and repeat the success. This time, at the trendy hostel in the capital and under a beautiful sunset in Madrid.
Biogen also collaborates in the concert, a company committed to developing new therapies to improve the lives of those suffering from this disease.
Don't miss this super plan on the terrace of the hostel! Both of Rod awaits you loaded with the best folk and soul on Friday 26th October at 19:30 pm to open your mouth before the weekend! Watch out, if you want to find a place to feel all the chords, the doors will open at 19:00 h.
Buy your tickets to raise funds for research at the following link. Through a donation you will help all these people while you enjoy a nice concert. In addition, by buying your ticket you get a free drink https://entradium.com/entradas/esclerosis-multiple-alturas