The 2023 Oscars: more Bastardo than ever
10.03.23 / 18:40
The 2023 Oscars are approaching! Those awards for which all members of the film industry would kill for just being of the red carpet. Americans love doing everything in a big fashion. Let's start with the fact that when you win an Oscar you get a statuette of a stylized little gold man; If you win a Goya (our version of the famous ceremony), you get a chunky bronze head. Let's be honest, who likes to show off having won a piece of bronze when you can boast about a 24K gold-plated prize? Guess we are more ordinary, more humble… so what?, at least we have art and throne as the folklore says. But now we have invented a new category of these awards, and our gala starts now.
The nominees for the best films shot in Madrid are:
1. Women on the Verge of a Nervous Breakdown
This is how our beloved Pedro became famous internationally and since that film, it has been a non-stop rise... If you haven't seen the movie (the prize's on you for lack of Spanish cinematographic culture). We're not spoiling it for you. But we can tell you about the filming locations. The penthouse with amazing views is in Calle Montalbán 7, and from there you can see the most iconic places in Madrid: Cibeles Palace and the Telefónica building. If you don't like the movie, at least think about going to a rooftop bar in this area.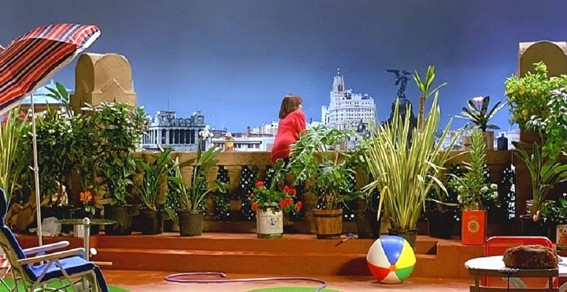 2.Thesis
To everyone who has been an Information Science student at the Complutense University, this location will bring you more than one memory (some good ones) because Thesis was filmed there 20 years ago. And if you have not studied there, you've probably been invited for what is called "a botellón", our version of a Project-X, but instead of trashing a house we prefer to do so at uni. This thriller is the kickoff of Alejandro Amenábar's career and makes the faculty even more troublesome if that's even possible.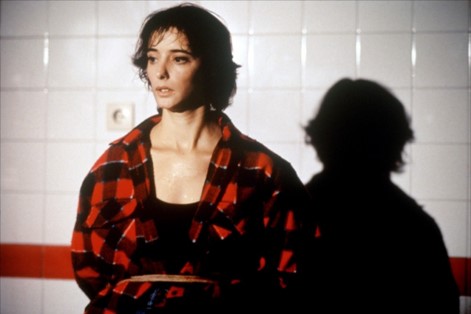 3.El Bola
For us in Madrid, it's a ''clasicazo''. It happens in several places in the city such as the Carabanchel neighborhood, the Segovia Bridge or the  Theme Park at Casa de Campo. Carabanchel is not the most touristic area of Madrid (well, it depends on what you come looking for). The Segovia Bridge is far more attractive, it could be said that it's the Pont des Arts in Paris but in Madrid, so it is worth checking it out.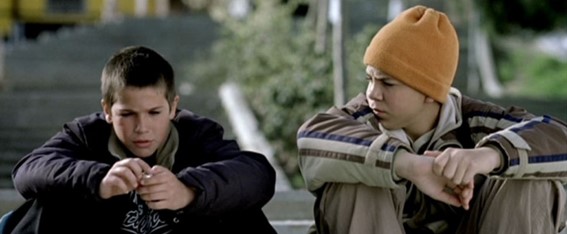 4.The Bourne Ultimatum
Going through the Paseo de la Castellana - if there is not a lot of traffic, of course - feels better when you know that Matt Damon has passed by. The big Hollywood stars also shoot in Madrid, in this case, we are talking about a quite exciting spy thriller involving the CIA, NSA… The film shows locations like Atocha or Bailen. But don't take this movie too seriously and act like a secret super-agent, you are already a little old to play games like that around Madrid.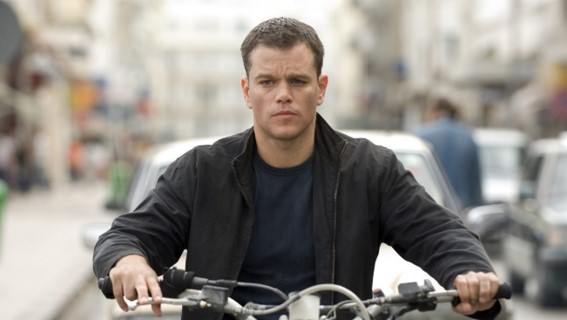 5. Stockholm
Malasaña, the most Bastardo neighborhood of Madrid had to be in a movie, of course. And in Stockholm, it's as much of a protagonist as the rest of the cast. Do you think you know Malasaña even with your eyes closed? Although to be fair, with the current pace that they close and open bars, hipster stores and cupcakes shops (they are not muffins!) that will never happen, and you know it! Anyway, find out if you can with this movie. You know, boy meets girl during a party night out in Malasaña... Surely it sounds familiar, but any resemblance to your reality is pure coincidence.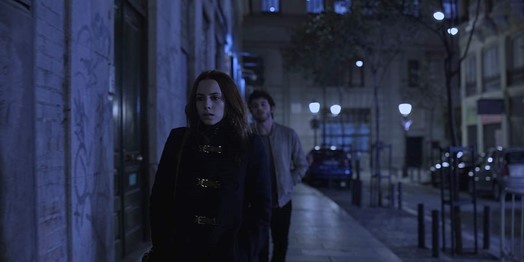 6. Who Would You Take to a Desert Island?
Do we really need to take someone? With cold beer we would be perfectly satisfied, to be honest. This is another film shot close to Bastardo, this time starring María Pedraza and Jaime Lorente, two of the Spanish rising stars. It's a movie that makes you think, but it also shows a lot of the party that goes on in Malasaña, our lovely neighborhood. In Madrid, there is always some fuss and fun going on, FROM MONDAY TO SUNDAY. And of course, also in Bastardo, so we leave you our events schedule to take a look and enter without calling!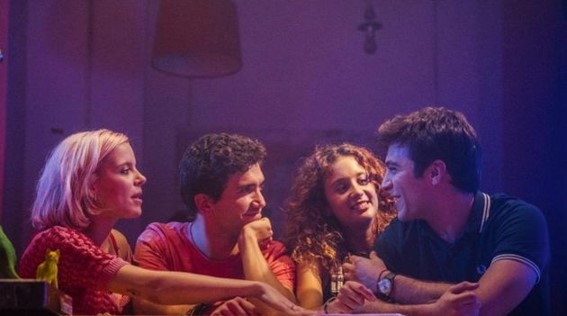 7. Terminator: Dark Fate
Seeing Sarah Connor wandering through the streets of Madrid is not very normal, but it happened when they shot part of this film in Madrid. To be specific, in the Lavapiés neighborhood. If you've seen the movie and you don't recognize it anywhere, it's not you, it's Terminator. They transformed the neighborhood into a Mexican town (these Americans and their mania of confusing the wonders of Mexico - or Latin America as a whole - with Spain). To achieve this, they made quite a mess, turning Lavapiés upside down, despairing many of the neighbors. Still, they had to endure it as no one was brave enough to defy Schwarzenegger.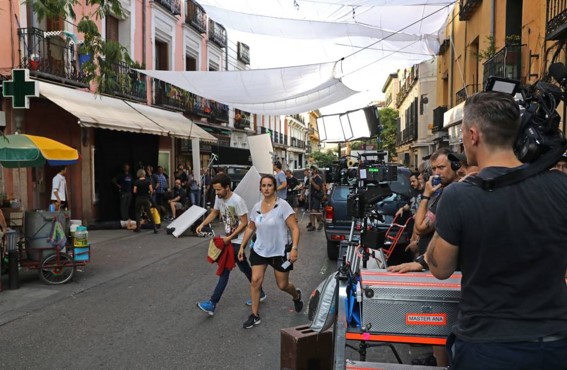 8. Kronen Stories
Drugs, sex, and death in the streets of Madrid. The "Movida Madrileña" was in the mid-80s but some had a hangover until the 90s, and this movie proofs that. What about the mythical scene of two of the protagonist hanging from the bridge of Eduardo Dato? It's in the Juan Bravo neighborhood, a very cool area to visit, but better if you do it without hanging from the bridge.
This movie is an adaptation of a book written by José Antonio Mañas, who will visit us in June (YAAS). Follow us on Instagram to get all the scoops.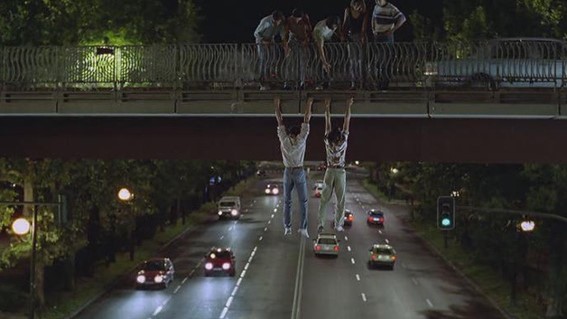 9. Open Your Eyes
Any Madrilian who prides himself knows that finding the Gran Via empty is more difficult than finding water in the desert. Normally there are hoards of people, cars, buses, motorcycles, scooters… a bit less in August when Madrid undergoes a heavy transformation and the locals escape the capital due to the heat. That is why this scene was shot in August at dawn, although the street had to be cut equally to ensure that no one passed. But what would the Spaniards be without their spontaneity? There was a very timely guy who just had to look out the window and mess up the scene, and here is the proof: look over the traffic light on the right.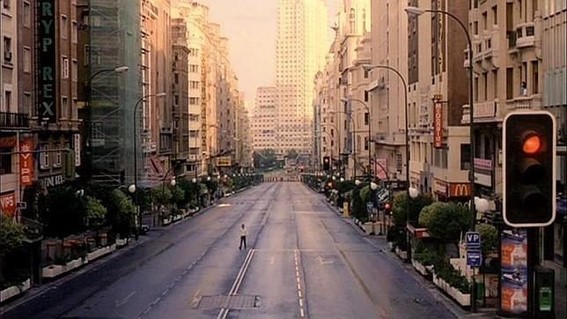 10. Closing the eyes.
It's all about looks! Get your popcorn ready because in 2023 Víctor Erice presents us, 30 years after El espíritu de la colmena (1973) his new piece of the seventh art, which is about to be ready. In it you will find Madrid locations such as the Prado Museum and Alcalá de Henares. From Bastardo we are sure that you will not be able to close your eyes to this new film proposal shot in the capital.
If you are a restless soul like us and can't wait for this juicy premiere, we leave you a full agenda of events in Madrid: there's no room for boredom here!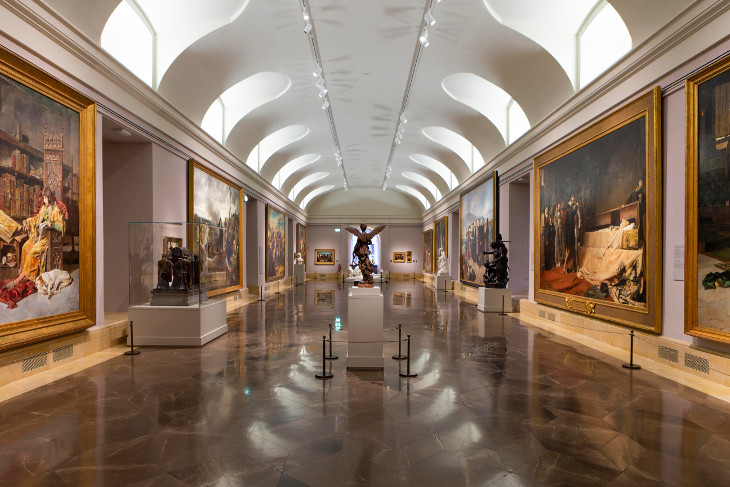 Spain represented in the Oscars
Our Bastardo Oscars are a fine list, but but we have also been nominated in the real ones, with a film shot in Madrid: we are talking about our nomination for best international film in 2020 with "Dolor y gloria". And of course, it is by Pedro Almodóvar.
Among the cast were Antonio Banderas and Penélope Cruz, quite a surprise from Pedro, we had never seen them in his films, hehe. In addition to this well-known cast, César Vicente (part of the cast of the film) leaves us another memory that we can not overlook, as he made a mess talking at Los 40 Music Awards. Check out the cringe-worthy moment:
[embed]https://youtu.be/Jw9L-uBhF5I[/embed]
If you also want to live inside a Madrid movie, do not hesitate to book a room in Bastardo. After your visit, you will have plenty of stories to tell because here there's always something going on!