BASTARDO PARTY
03.12.18 / 17:52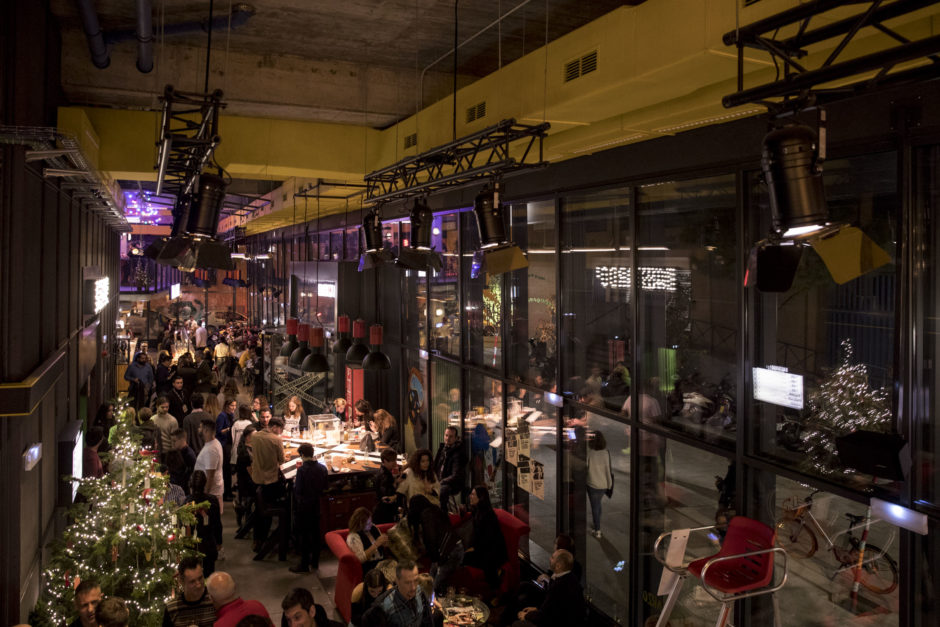 Last Saturday December 1st took place the party of the big opening of the most cool hostel in Madrid. It was a very special evening in which the bastard spirit was reflected at all times. As we're not just any hostel, our big opening couldn't be very normal either, so we organized it in such a way that it projected what it's like to be a bastard.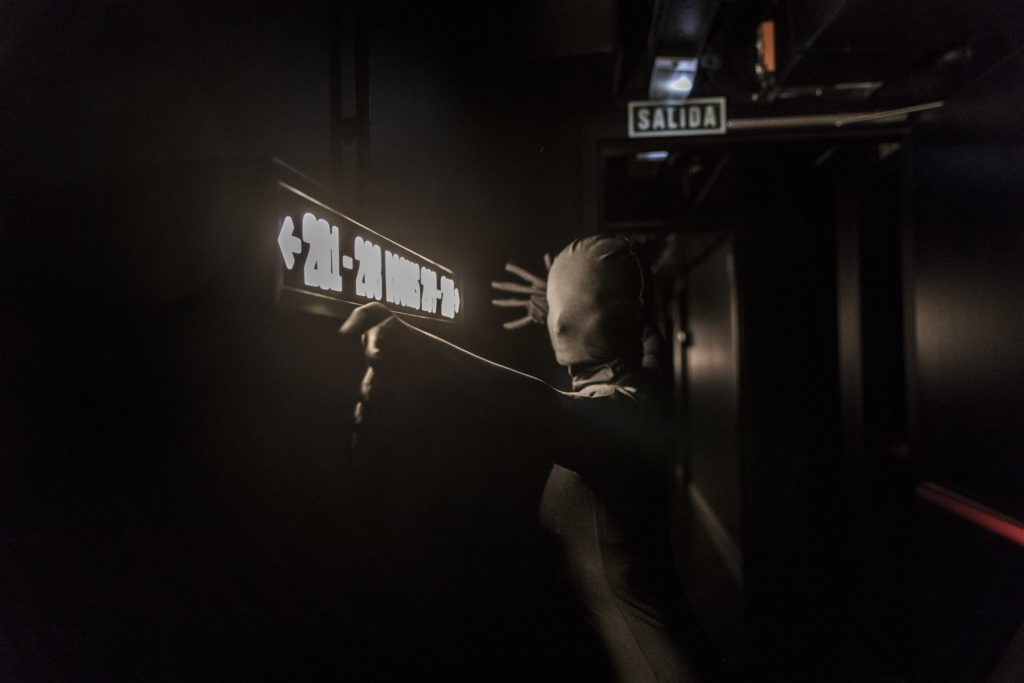 The party had a vertical development, that is to say that our guests could enjoy all the magic that detach the different floors of our hostel starting from our terrace and ending in the same garage. We started the ruckus in the most Madrid way possible with chocolate with churros and chotis dancing at the hands of Diana Aller as DJ dressed with chulapa scarf and everything. It was freezing cold, but the hot chocolate helped to warm up and give the go-ahead to what promised to be an unforgettable party.
In Bastardo we dance! 
Although it wasn't a pajama party, we wanted to give it an original touch by organizing small concerts and activities in some of our rooms and corridors of the hostel. In this way, our guests were able to see the variety and care with which Bastardo's facilities are designed. We could enjoy from a Patti Smith whispering at the hands of Diana Erenas who delighted us in room 318, an invocation to the local guerrilla Manuela Malasaña by the medium Victoria Ayala or a Luis Buñuel resurrected by Beatriz Mínguez de Molina. Besides, in our corridors there was also a lot of atmosphere with a couple of strange guys dressed in black giving a very mysterious spectacle.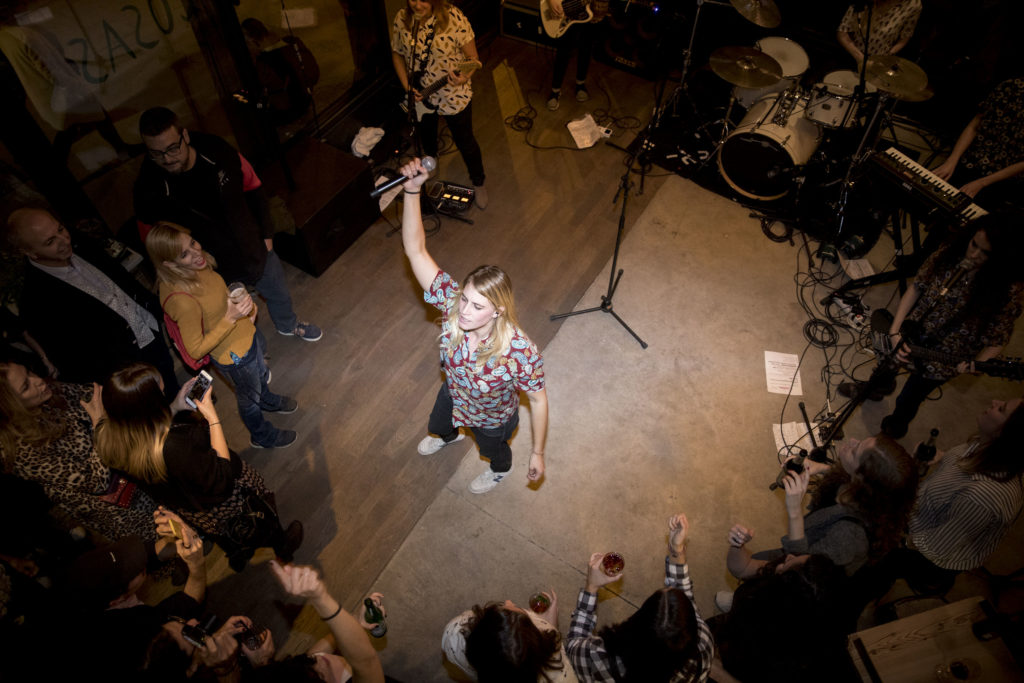 But, the heyday of the party came later in our hall. The group from Las Chillers gave it all in our karaoke to death that made jump and sing with a bare voice to the crowd that concentrated in the ground floor of our hostel. Versions of songs by Camela, Rocío Jurado, Rafaella Carrá or Mónica Naranjo in the purest rock and punk style so typical of where we are, the most alternative neighbourhoods in Madrid, Malasaña and Chueca. They managed to fill the whole atmosphere with energy and good vibes that infected all those present who enjoyed while drinking a good beer or delicious cider. Our photographer Laura Martínez Lombardía knew how to immortalize to perfection how much fun everyone had during the party and made snapshots as beautiful and full of movement as you can see.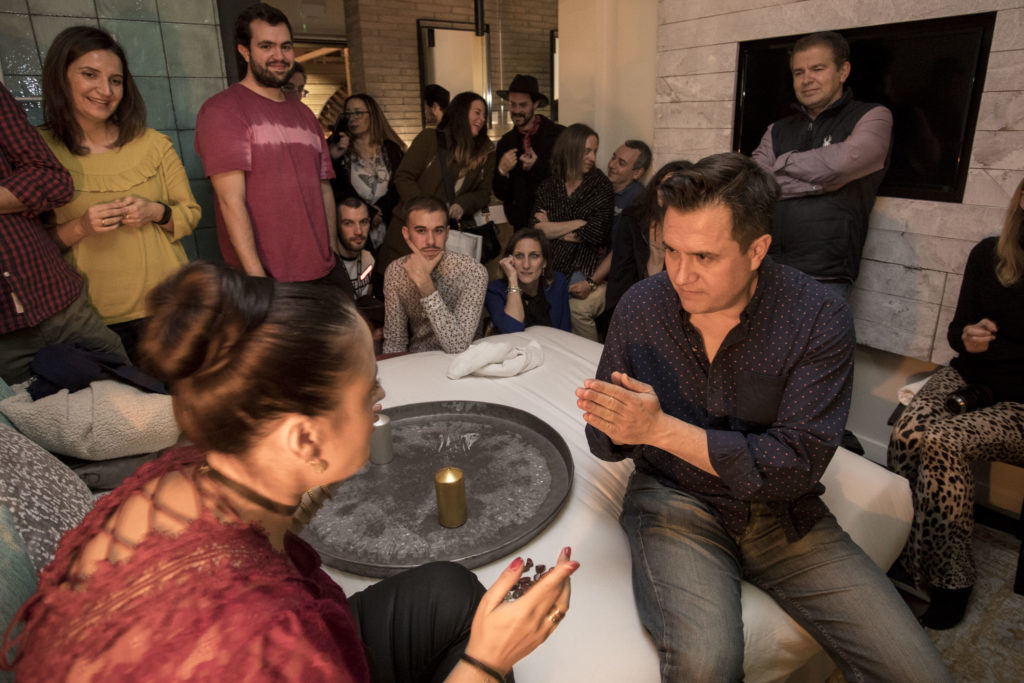 We had such a good time that we didn't want them to stop playing, the girls from Las Chillers were the queens of the party motivating everyone present in the purest bastard style. After the performance, the creator of all this, Juan Ceña dedicated some very emotional words to the team of bastards and about what Bastard represents.
"We're not a hotel, we're not a hostel, we're not a creative space, we're not a restaurant and a bar, we really are all that and a few other things. We have mixed hotel rooms with hostel rooms, because we think that there are no unique travelers, but each trip means something to the traveler. This is your home."
What a party! 
After this explosion of good vibes, a few tears of emotion and a few beers already, the perfect end was waiting for the rest of the night on the Underground Party. Limbo Grill delighted us with appetizers, delicatessen and fantastic sandwiches taken from their menu while classic themes such as Pasa la vida de Pata Negra sounded. The guys from Cuerpo del Disco made us dance until we drop of exhaustion. Between drinks, dances and dinner we enjoyed the underworld of the coolest hostel, in which some scenes of the most famous Madrid films were shown: Thesis, Stories of Kronen, The Community... etc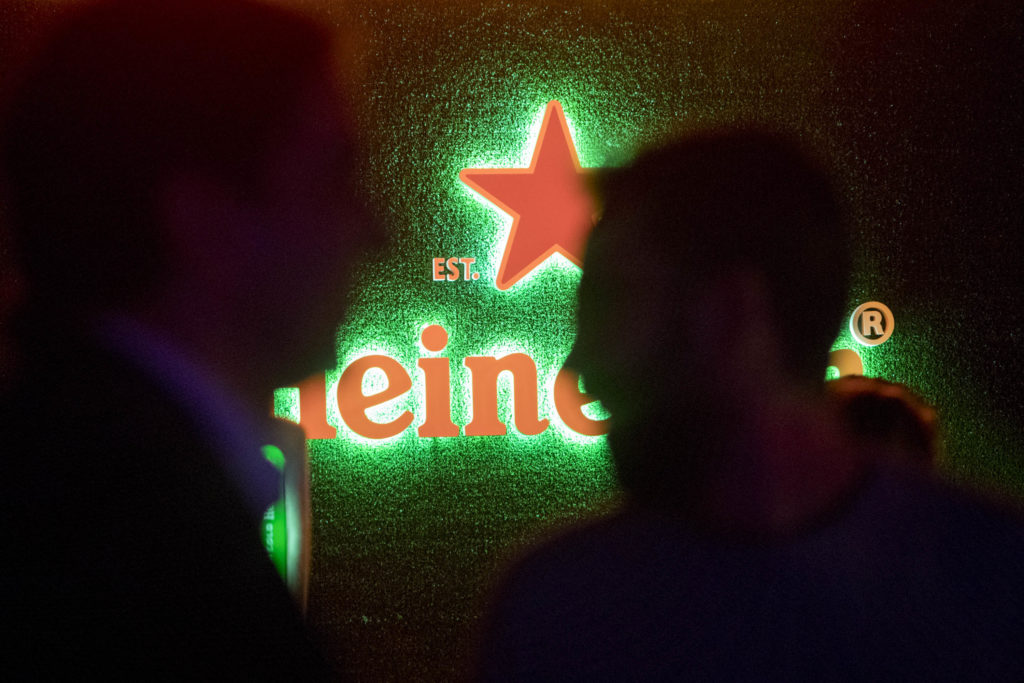 As expected, it was a very Bastardo style inauguration in which we all had a great time and were able to enjoy everything that represents the most sugarcane hostel in Malasaña. Bastardo has surprised in its first 6 months of life all travelers and guests who have passed through its impressive hall and its modern rooms. But you're not going to stop there, you promise to continue innovating and offering and growing as a space very out of the ordinary ready to surprise everyone. Bastard's word!
If you were left wanting to discover the most cool hostel in Madrid, quiet, you are more than invited to enjoy our rooms or simply our impressive hall which is where all the magic emerges. You can also have a look at our scheluding to surprise you with our proposals for these holidays. Do you want to discover what we have prepared for you?
We'll wait for you at the most bastard hostel! Come in without knocking!