FAQS at Bastardo Hostel
13.09.18 / 08:43
What frequently asked questions does a Bastard have when he arrives at the hostel?
One trip takes away another trip. It's often said that when a plane ticket has already been used, the next step is to buy another ticket to a new destination. It's called the pleasure of traveling. Nothing of a guilty pleasure. If you have returned from holidays, sit looking at your suitcase still unpacked and...buy a new boarding pass that flies to Madrid.With your friends, with your boy or with the backpack as an ally. Finding accommodation in the centre of Madrid is very simple. The coolest hostel is called Bastardo, so leave the laziness to one side when preparing your trip because we will solve all your frequently asked questions before you step on Madrid soil.
6w, 6b of Bastardo 
Remember that in Bastardo almost everything starts with "B". Besides the good, nice and cheap, we have a list of questions and answers that do not start with "B" but almost. If it's not your first time at the hotel, we know you're going to move like a fish in the water through our corridors thanks to the survival guide of the most centrally located hotel in Malasaña and Chueca. But if you haven't had the pleasure, watch out. What does a traveler who arrives for the first time at Bastardo hostel ask?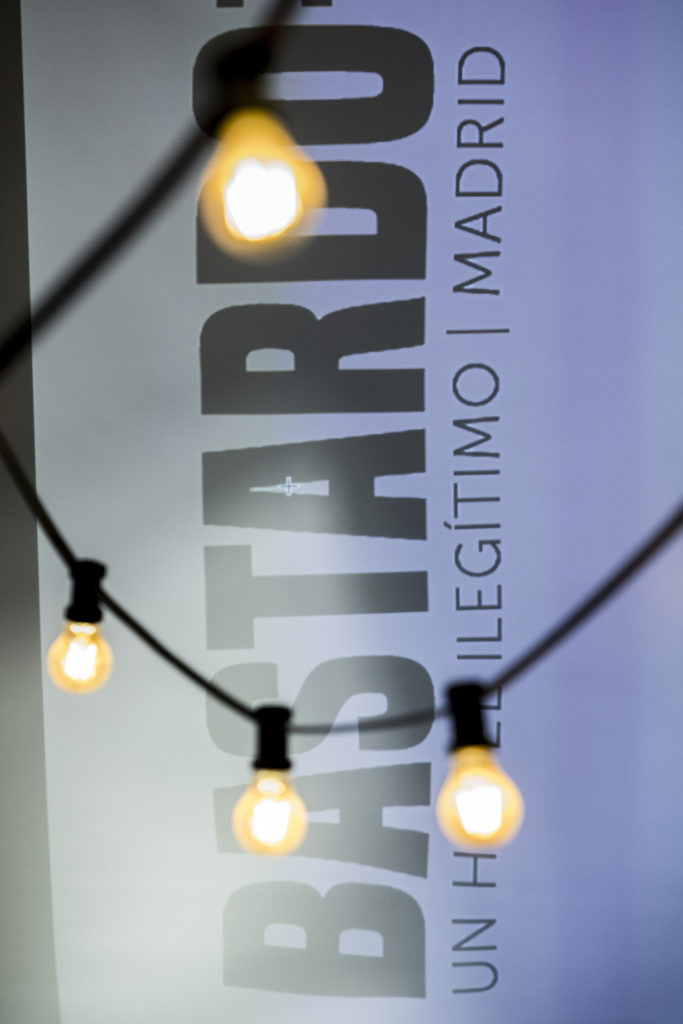 The 6W are a first must of Journalism, but do you know what the 6B are when you get to Bastardo?
- Can I do late check out with leganas?
Late check out is one of our exclusive services. If you want to sleep like a dormouse in our comfortable rooms you will always have it available for an extra price. However, until you say "there I'm going again, there I'll leave you Madrid" we keep your things for you to take a tour of Malasaña, Chueca or the bars on Calle San Mateo.- Will I be able to cook?Keep your juice in the fridge, heat your tupper in the microwave, or make yourself a tea with the kettle. You will access through the QR code of your room from 8:00 to 23:00.
Question, question! 
- Can I bring my pet?
We are pet friendly but you will have to leave your pets at home.- Do I have to take my trousseau of towels?Whenever you book a complete room, towels are free of charge. If you travel alone and have booked a bed, you can rent them for only 2€.- Can I hang the clothes?A modern hostel has to have a laundry and you have to know it because it is one of the most special corners. But, even if the clothes you've hung out on Instagram, Madrid's legislation doesn't allow it, but we have a nice dryer that will be the solution to dry your clothes!
- Can I participate in the activities of the hotel?
Of course you can. We are the kettle of free plans in Malasaña. You have to hurry because places fly and we can't all fit in.
These are just some of the FAQS, if you have more questions you can check them here or by asking us directly on our social networks. There is no longer any reason why you shouldn't want to stay overnight in Madrid!Remember that we are the hostel in Madrid to sleep and much more!
See you in the most bastard blog!