Hostel to sleep (and much more)
05.12.22 / 10:46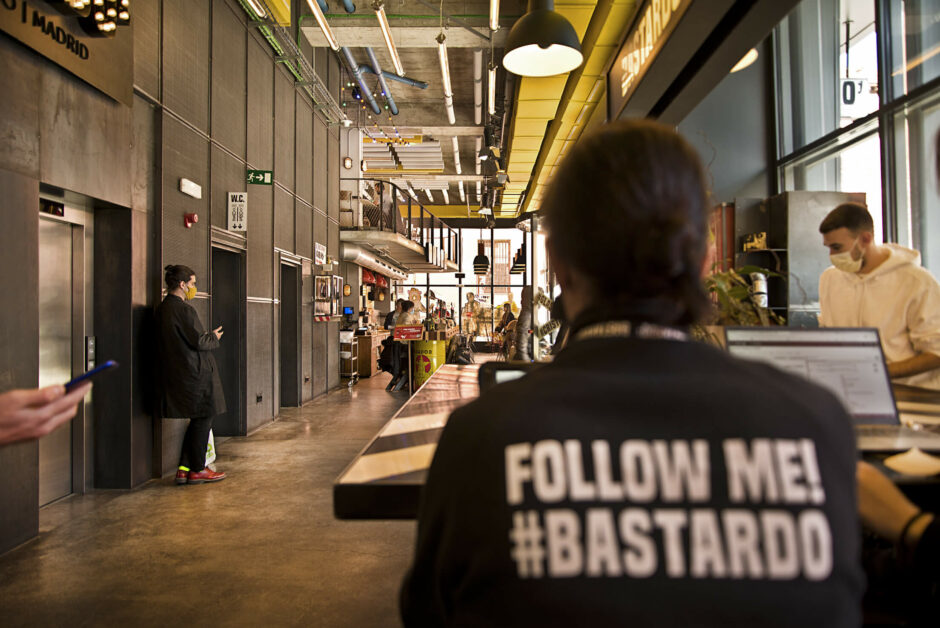 What can you do in a hostel?
Sleep, sleep and go back to sleep. It's true that when we travel we only think of a comfortable room where we can rest after touring the city from one side to the other. In Bastardo we have the sleeping in Madrid covered because you'll be better off than at home. Our rooms adapt to all the tastes and needs of every traveller. But what else can you do (besides sleep) in a hostel in the heart of Madrid?
Come in without knocking! 
Bastardo is much more than a place to sleep. If you haven't checked in yet, what are you waiting for? Bastardo is your meeting point where you can have fun with your family and friends from the moment you get up to the moment you go to bed. And you'll also want to stay one and many more nights in the most modern hostel in Madrid.
Saving us the introductions, we don't like to rest on our laurels. So, here's a list of everything you can't miss inside Bastardo hostel. You want to know what Bastardo looks like? See what the hostel in Madrid where you can sleep and (much more) is like.
Welcome to Bastardo Hostel!
Sleep in our rooms. Stay and sleep in Madrid as often as you like. Choose a double room to say good morning to your partner or share your double room with your best friend. If you prefer group travel, opt for shared rooms. You'll have a great time! Book your double room now or order your bed & breakfast while spending a few days in Madrid.
Anybody got a plan for this weekend in Madrid? Join the funniest plans and activities in Madrid. Bastardo is a kind of cultural agenda for Madrid. A hostel where in addition to sleeping cheap in Madrid very cool things happen. Music, art, electroverbena sessions, the new swing parties in Madrid....and everything that's to come in the Chueca and Malasaña neighbourhoods. Visit our hostel's website and find out everything that's going on at Bastardo.
Eat at the illegitimate hotel by nature. Eat and drink in our particular Limbo and try our Bastard beer. A fresh Pale Ale and one hundred percent made in Bastardo hostel. Between sips you'll start to salivate as you walk down from the rooms because Limbo's food is a pleasure you won't be able to resist. The good life is waiting for you in Bastardo, the new hostel in Malasaña and Chueca.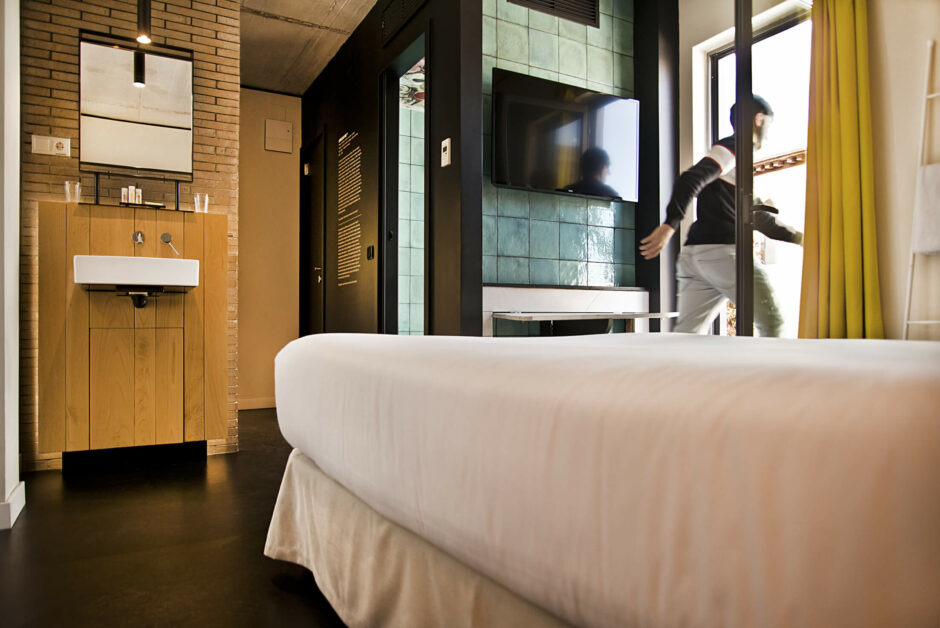 Bastardo personality, your hostel in Malasaña
As you can see, we have it all in Bastard. Rooms for groups, rooms for families and incredible views from the double room with terrace. Bastardo's personality breathes in your accommodation in downtown Madrid.
Bastardo will be among your things to do in Madrid (if it's not already). Bastardo is your meeting point in Madrid and your best place every time you come to Madrid. Open your map and mark San Mateo, 3 in the heart of Malasaña and Chueca, around the corner of Tribunal & Alonso Martínez metro stops.
Come and get in without knocking! We are waiting for you at the new hostel in Malasaña and Chueca.
See you on the most bastard blog!