22 places in Madrid perfect for Instagram
23.08.19 / 13:40
Monuments, bars, graffiti, bars… Madrid is full of magical corners that every day inspire unforgettable photos in Instagram. With our route with the most instagrammable spots in Madrid, all your followers will have to like your posts. Even those you haven't seen for 5 years and none of you really know why you still follow each other.Let's get to it!
Tom Pai
Before moving on to more original places, we had to start with this iconic background. It has become one of the most published places in Madrid, especially after the influencer Dulceida joined the trend.The wall has to be restored weekly, and the business it attracted allowed the clothing store not to close. Calle de la Palma 18, by the way.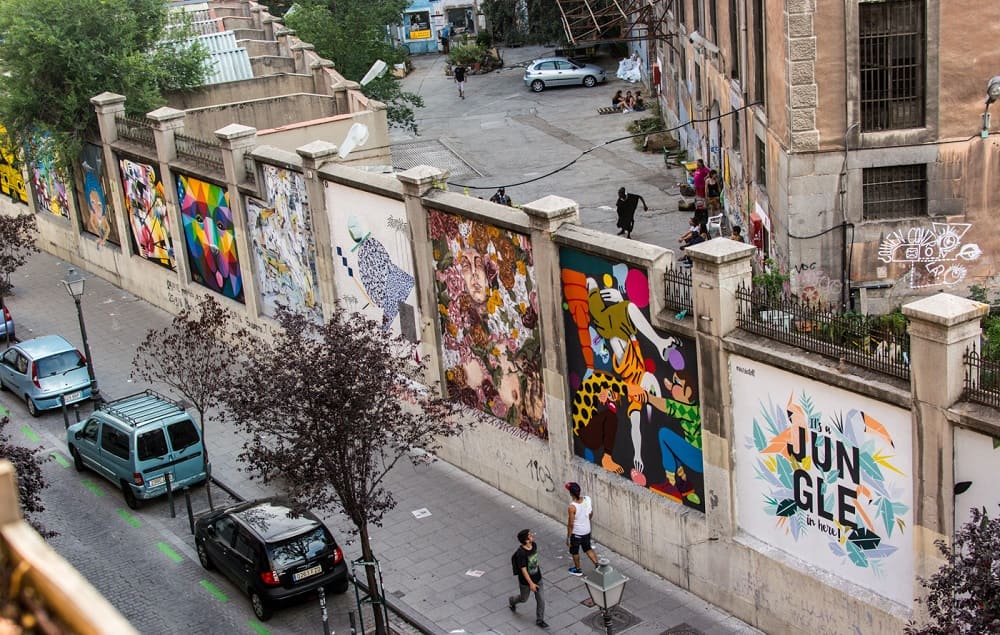 Tabacalera
If you like graffiti, the walls surrounding Tabacalera gathers dozens of works by artists such as Boa Mistura or Kenor. There is something for everyone… and for every feed.In addition to that, the inside is one of the most alternative and special spaces of the capital. We are not going to spoil it, but we assure you that it is worth it, and you will undoubtedly find a good place to take photos.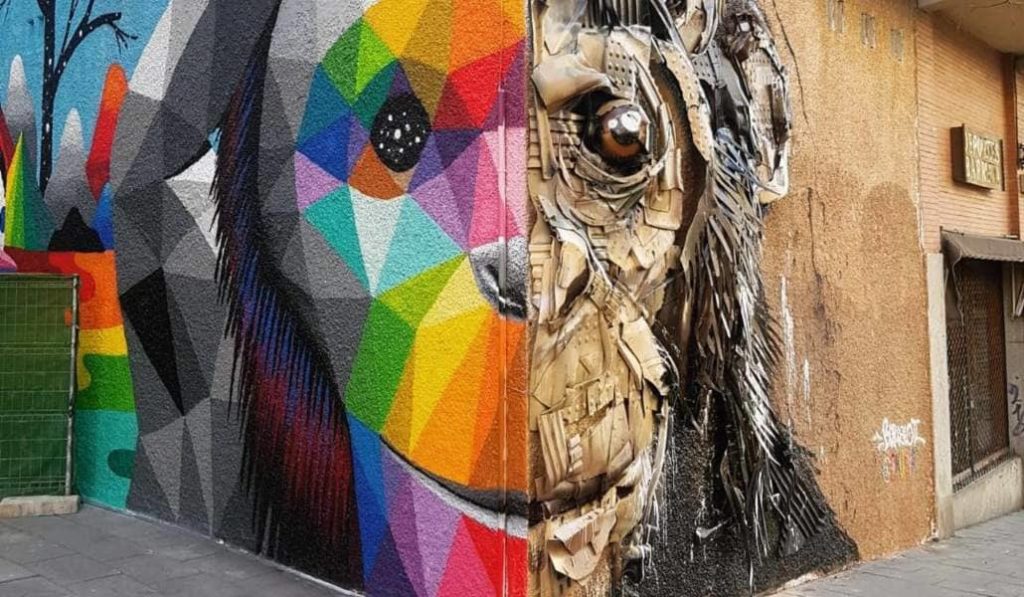 Okuda and Bordalo
If you need more, just 5 minutes away, in Plazoleta de Cabestreros, there is another unique work of street art.Okuda and Bordalo joined forces to fuse their styles and form a very unique piece.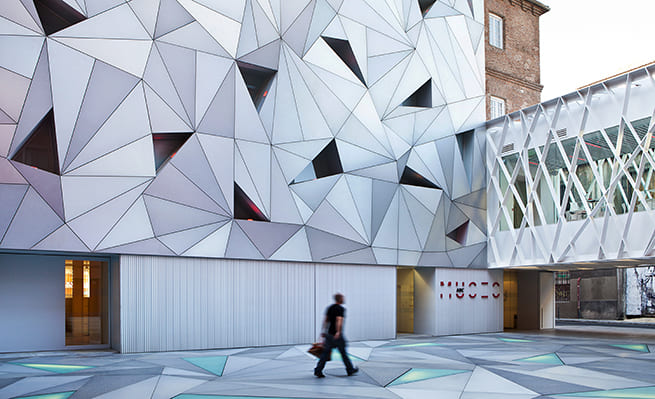 ABC Museum
Also known as the ABC Museum of Drawing and Illustration of Madrid, it has a very original design that can be great as a background for your outfits.And while you're at it, why not come in? Some of the exhibitions may be a source of stories. And also interesting.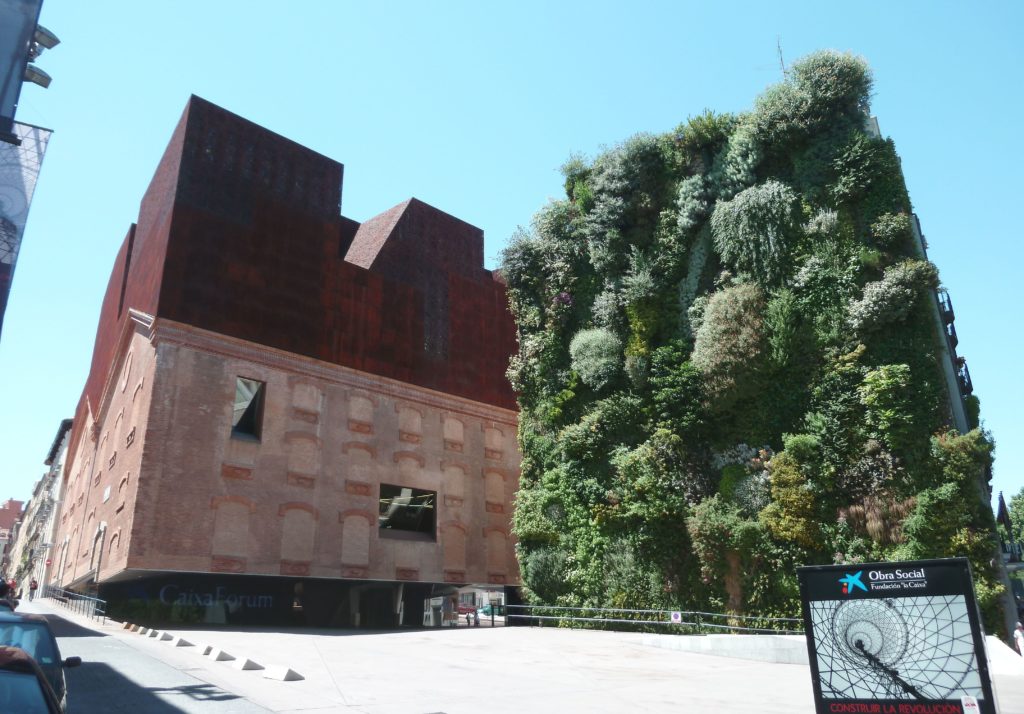 CaixaForum
But if we have to highlight the façade of a museum, the CaixaForum is victorious, with its vertical garden.The most surprising thing is that it is a real garden! It has more than 120 different species of plants and does not need the ground to stay alive. Just water and nutrients.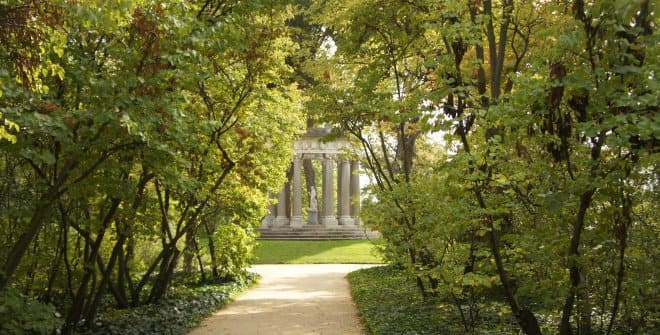 Capricho
Do you like nature? Madrid has many beautiful parks, with big pathways and secret corners full of personality.Parque del Capricho is one of those perfect places for a photo shoot in nature. Even if it's a little far from the centre, it's definitely worth it.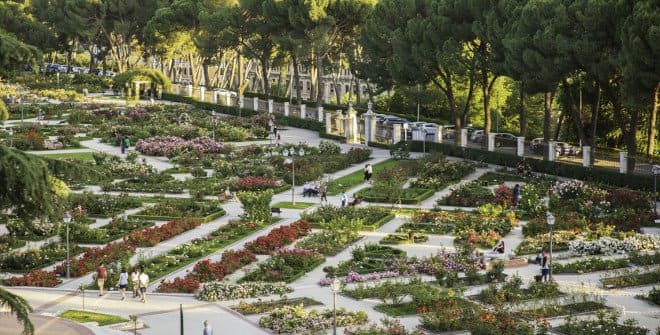 Rosaleda del Parque del Oeste
Next to Templo de Debod, this rose garden has more than 20,000 specimens of 600 different varieties, spread over a pleasant path.In 2006 it won the "Garden Excellence" award from the World Federation of Rose Societies. We don't know who they are, but it sounds important.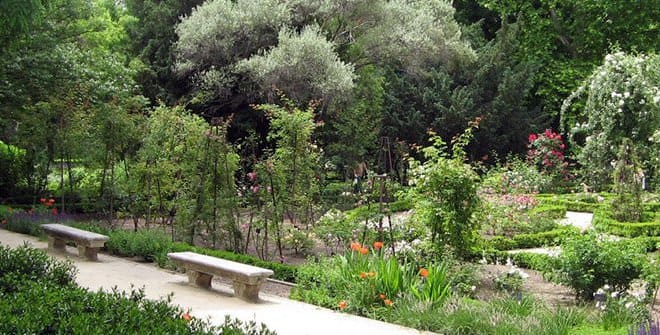 Real Jardín Botánico
If you think roses are too mainstream… First of all, what's wrong with you? Secondly, the Botanical Garden will make your face become the heart eyes emoji.The general ticket costs 4 euros, but students pay half, people over 65 pay 50 cents, and under 18 and teachers can enter for free.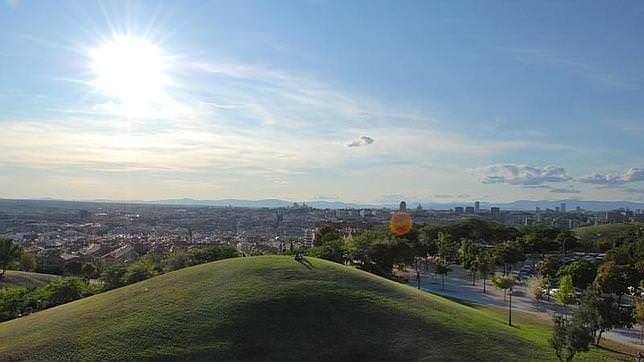 Parque de las Siete Tetas
Cerro del Tío Pío, located in Vallecas, is known as the place with the best views of Madrid, especially if you combine it with  the sunset/dawn and a mini picnic.In case you're wondering, the name "siete tetas" or "seven boobs" comes from the seven elevations in it.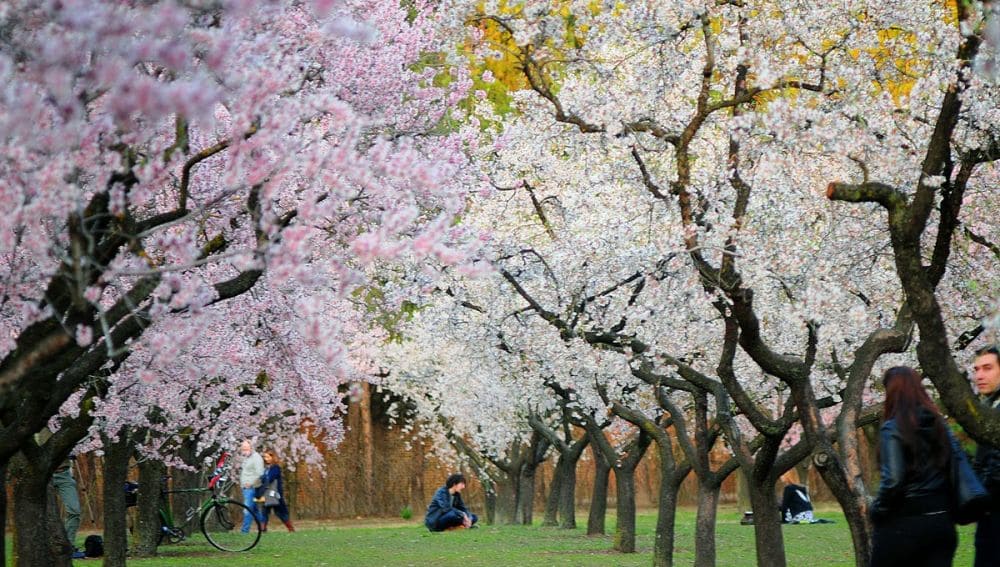 Quinta de los Molinos
There is no better way to welcome spring than by visiting the blossoming almond trees at Quinta de los Molinos.The two weeks of flowering vary from year to year depending on the weather, but they tend to be around January and February, so watch out for the news on those dates!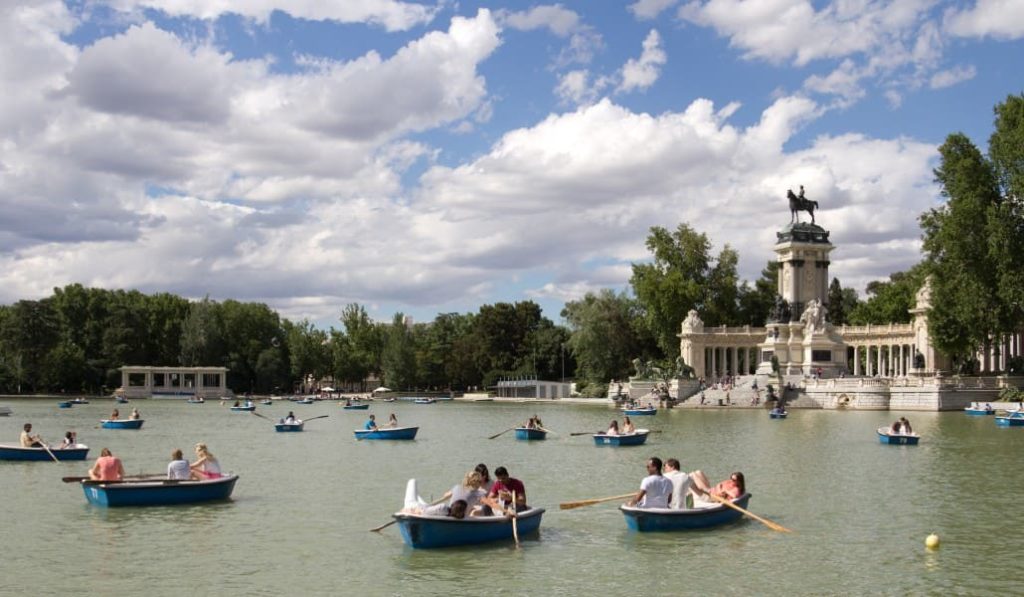 Boats at Retiro
A classic. If you haven't rented one of the boats at Retiro, have you really been to Madrid? Nothing represents Madrid's lifestyle better than enjoying the sun in a relaxing boat ride 😉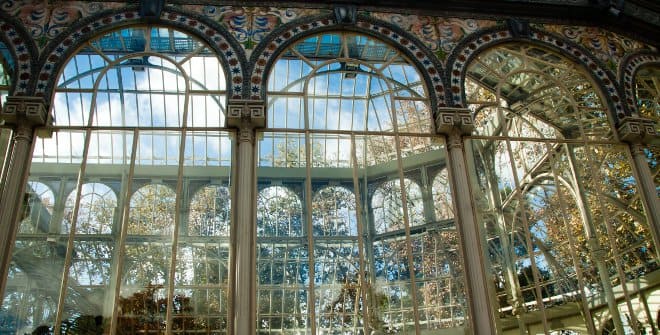 Palacio de Cristal
Another must-see in the Retiro is Palacio de Cristal, which has been amazing tourists and locals alike since 1887.Do you hear that coming? It's your likes record.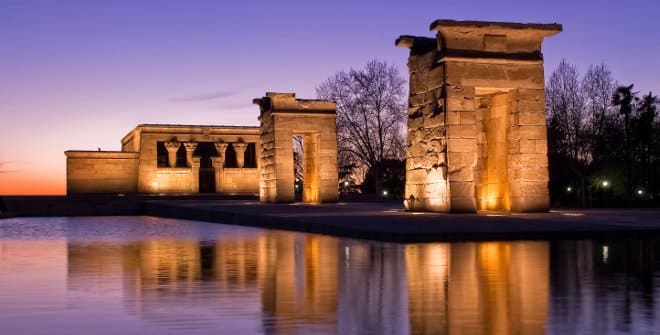 Templo de Debod
Another classic of Madrid, it combines incredible views with an egyptian temple built in II B.C., but has been in our city since 1972.The temple was a gift from the egyptian governmen, and was transported and rebuilt stone by stone maintaining its original orientation.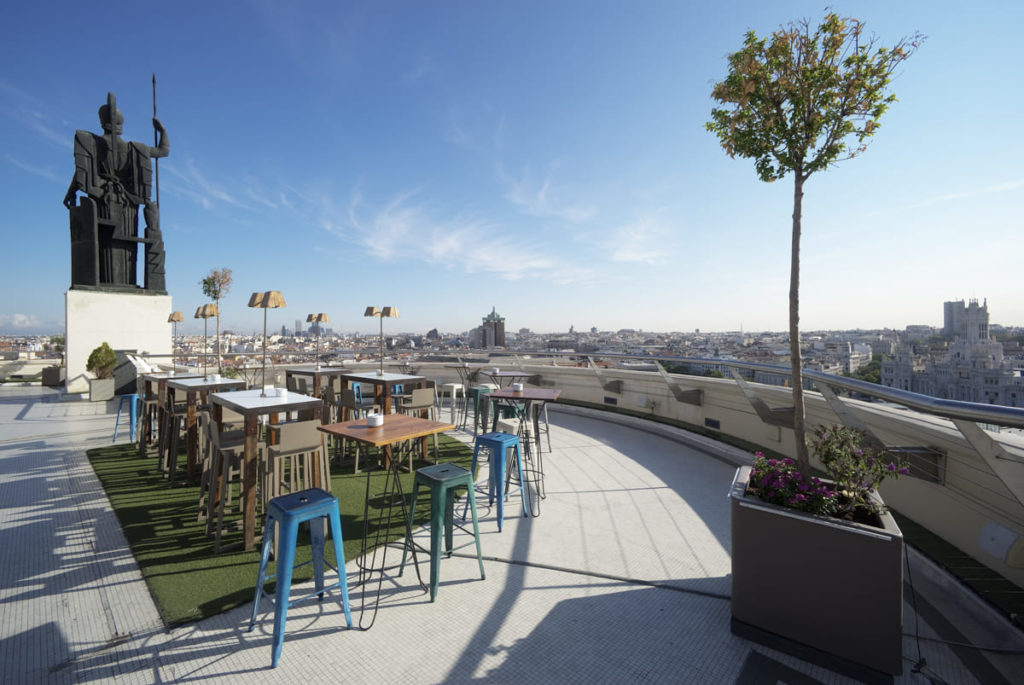 Círculo de Bellas Artes
If you want views of the city centre from above, we have several proposals for you. First, there's Círculo de Bellas Artes.In addition to being a very important cultural centre, its terrace has breathtaking views, although access costs 4€ and drinks are somewhat expensive.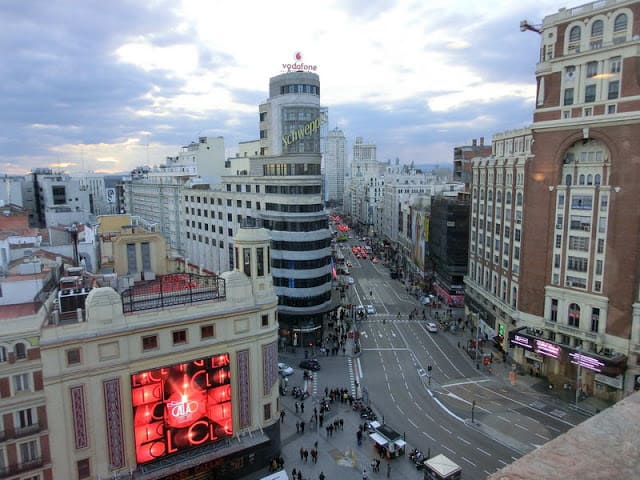 Corte Inglés in Callao
In the heart of Callao, El Corte Inglés has a terrace on its ninth floor. Unforgettable views of Gran Vía.The terrace is a cheaper option, because you do not need to pay to enjoy the views, although it also has goof food and drinks.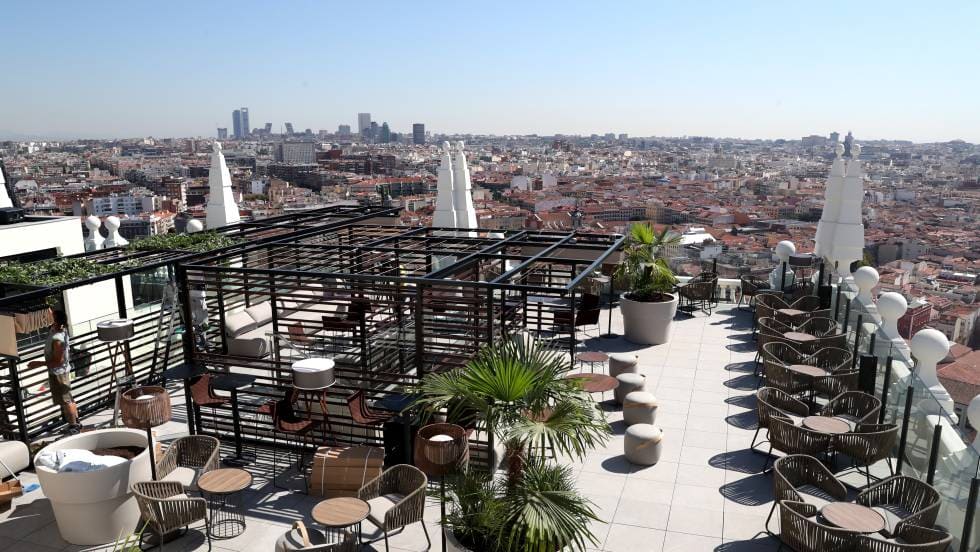 Edificio España
Closed to the public for 12 years, the Hotel Riu has reopened the doors of Edificio España, and its incredible roof on the 26th floor.A beer is worth 5€, but its glass catwalk and 360º perspective are definitely worth it.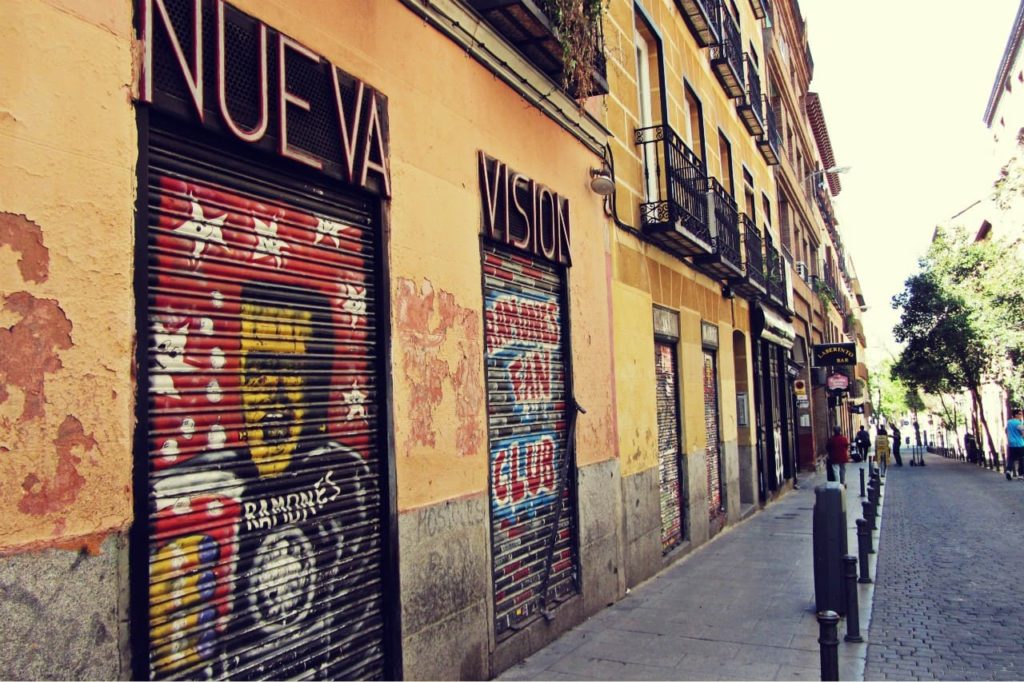 Streets
The streets of the centre reflect the history and madrilenian lifestyle, and are the perfect place for a photo shoot. You don't need anything else.So we encourage you to explore and wander around until you find a street that inspires you. But if you're going to get in the middle of the street, watch out for cars, please.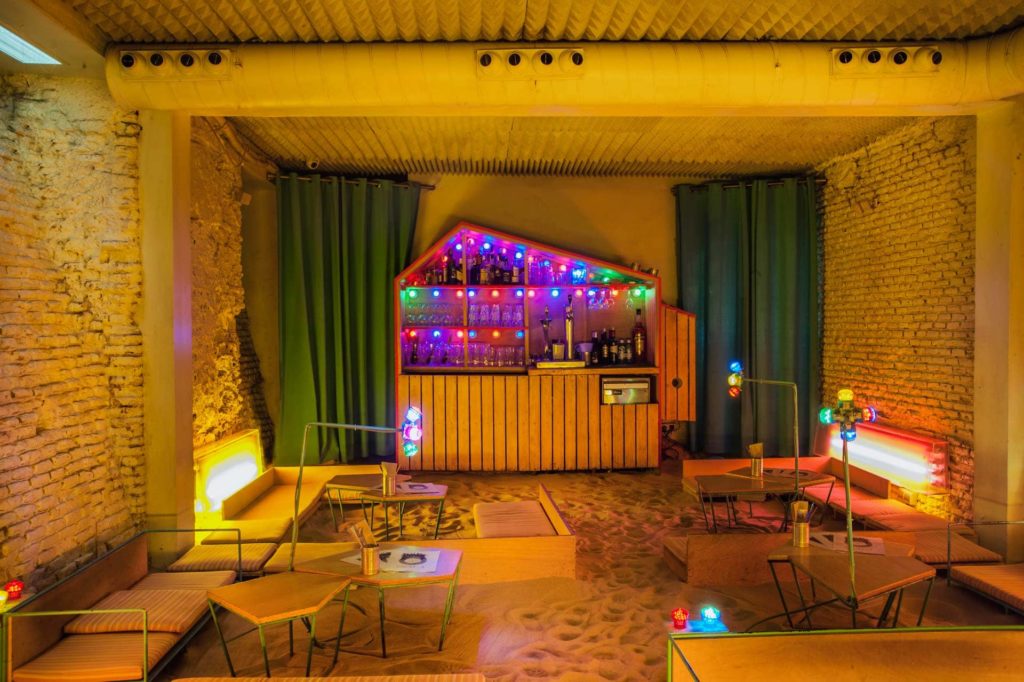 Bars and coffee places
If we started talking about bars and coffee places worth visiting… we wouldn't finish. And we have things to do, like pay attention to our guests.However, we are going to tell you several sites with instagrammatic purposes for you to investigate: Lolina, Café Comercial, Imperfecto, Salón des Fleurs, Ojalá (in the picture) and Jardín Secreto.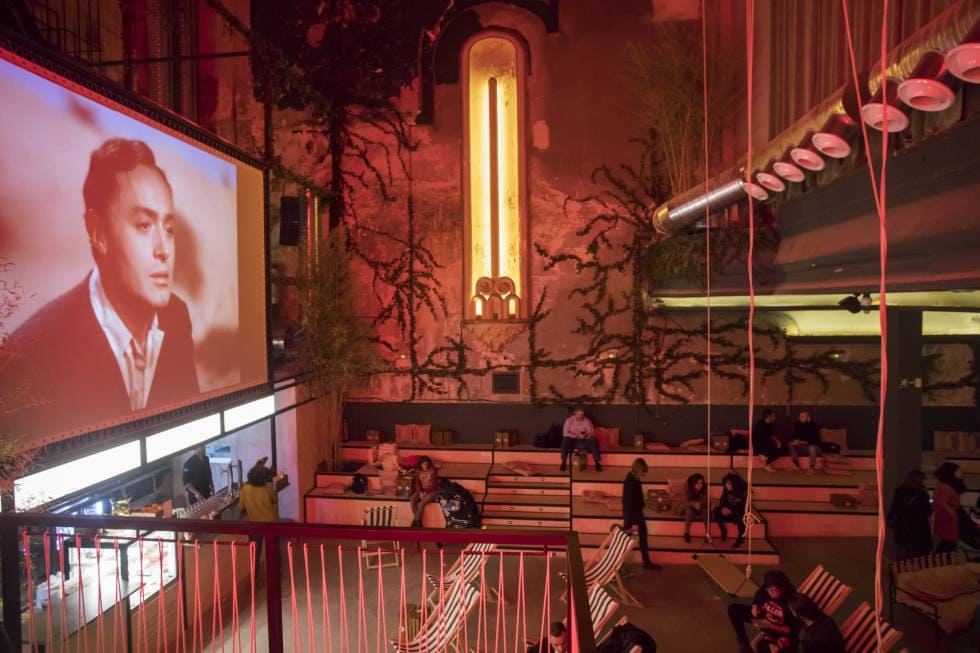 Sala Equis
This old cinema for adults has been converted into a unique space where you can have a drink or a snack. The lighting changes a lot between day and night, although both moments are just amazing for pictures.Also, movies are still shown at the top. The perfect place for dates!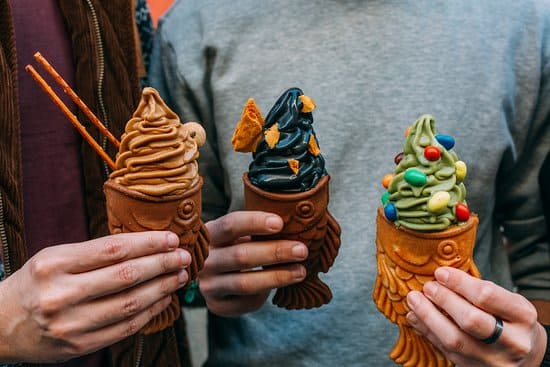 Sweet posing
The delight of millennials and centennials, there are two products that fill stomachs and feeds alike. First of all there are bars with all types and colours of cereals.The second one are the taiyakis from Pecera: colourful and tasty fish stuffed with ice cream.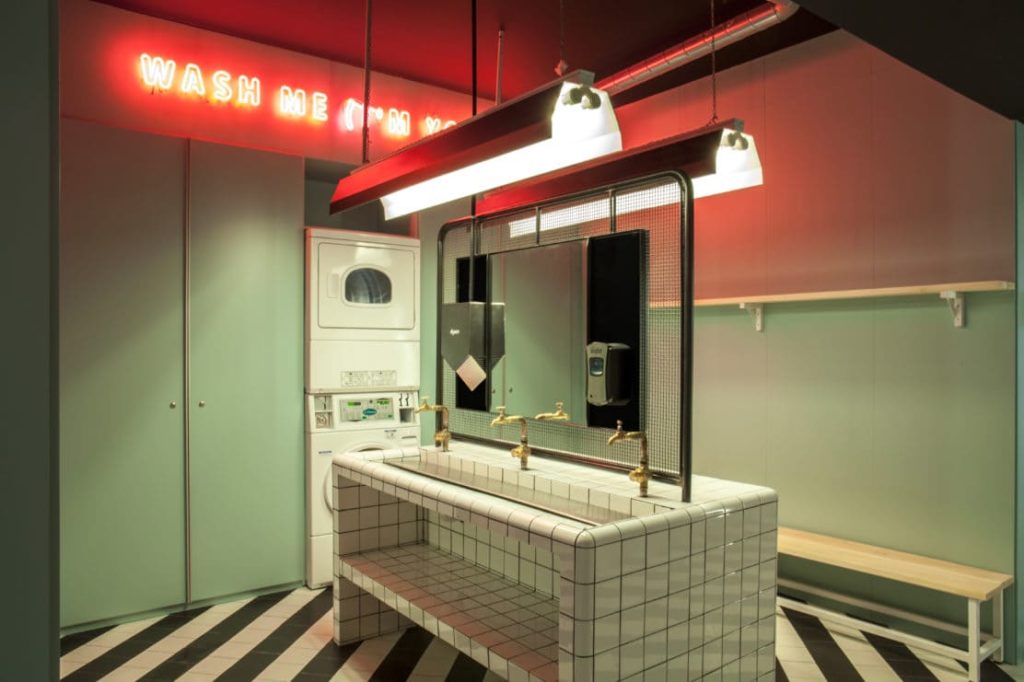 Bastardo's laundry
It's not only because it's ours, but it's a really cool place. The mix of retro with neon lights creates a perfect combination to get many likes.
We invite you to come and see it with your own eyes. Write us an email hola@bastardohostel.com and we'll give you an appointment.
Do not come without let us know!
You have for quite a while with all this places! Your profile is going to look amazing.