From Bastardo to Heaven
20.11.18 / 09:32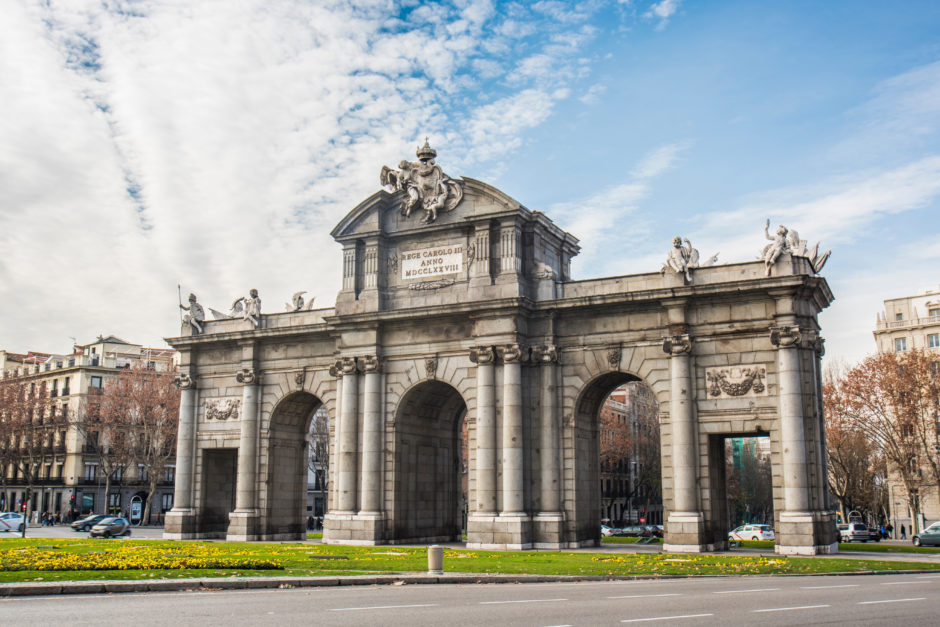 In Madrid there is a saying that is "From Madrid to Heaven" and that's because it is a city full of possibilities and surprising options with which to discover and enjoy it. Our most bastard hostel has a privileged location and that is because we are in the heart of the city, so it's very accessible to walk to any tourist spot. Whether on foot or by public transport from Bastardo you will be able to discover the entire city without having to invest a lot of effort. And, of course if you want to end your day in our hostel you will be able to rest like a real bastard in our rooms.
Do you want to take a walk through Madrid with us?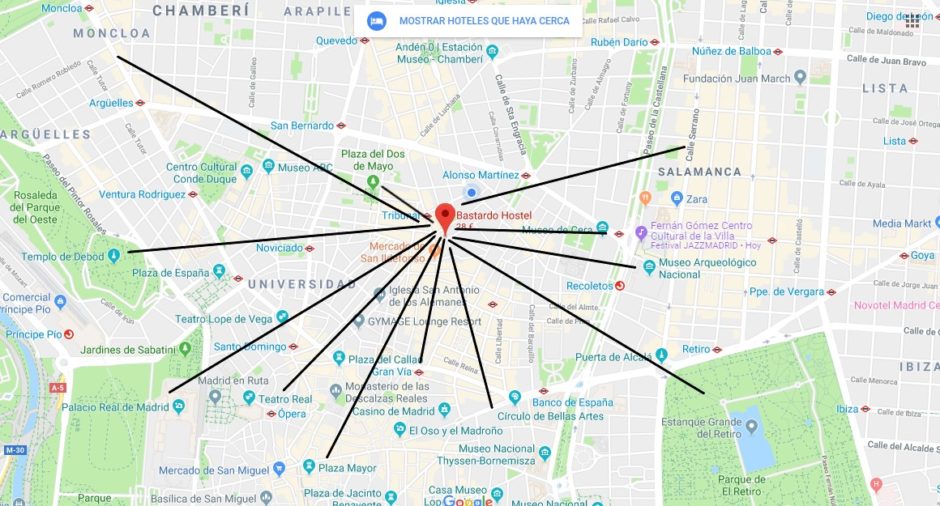 500 meters away is Malasaña, the area of la movida madrileña and the vintage fashion, where you can get lost in its streets, shops and restaurants full of magic. A neighbourhood full of life where there is always something to do either day or night. Also, at the same distance is the district of Chueca, very famous for its LGTB culture and in which there are a variety of trendy restaurants and bars.
800 meters away is the mythical Gran Vía street, full of shops and iconic buildings such as Metropolis, which will leave you speechless. Further south, approximately 1 kilometre away, are the neighbourhoods of La Latina and Lavapiés, well known for being multicultural and having very interesting leisure plans. From Gran Vía you can go to Plaza de España, where you will find the Temple of Debod, an impressive monument where you can enjoy a beautiful sunset.
900 metres away from our hostel is the artery of the capital, El Paseo de la Castellana, commonly known as "La Castellana". This big avenue hosts the main museums and characteristic fountains of the city and from there you can go to other distant points such as the impressive Four towers, the Alcalá Gate or the Atocha Gate. Not far from this avenue is located one of the most symbolic parks in Madrid, the Retiro park, where you can enjoy a pleasant walk.
As you can see, we are not exaggerating, from our hostel in Malasaña you will be able to discover every corner without any problem and effort. Also, if you need any recommendations or guidance on how to move through the city, our team of bastards will be more than happy to help you in everything you need.Madrid is a big city with many options of leisure and culture, but despite its size, it is increasingly accessible thanks to the multiple means of transport it offers, such as:
All this options have their app both for Android and iOS, so you can download them and use them without any problem. If you prefer, in Madrid there is also the option of Uber, Cabify or taxis. So, if you don´t feel like walking the whole city, as you´ve seen you have no excuse to move around, so what are you waiting for?
Let´s discover Madrid together.
«Pues el invierno y el verano,
en Madrid solo son buenos,
desde la cuna a Madrid,
y desde Madrid al Cielo»
                                                                                                                                                   Luís Quiñones de Benavente