Mad Cool: sleep at Bastardo's
18.06.18 / 10:50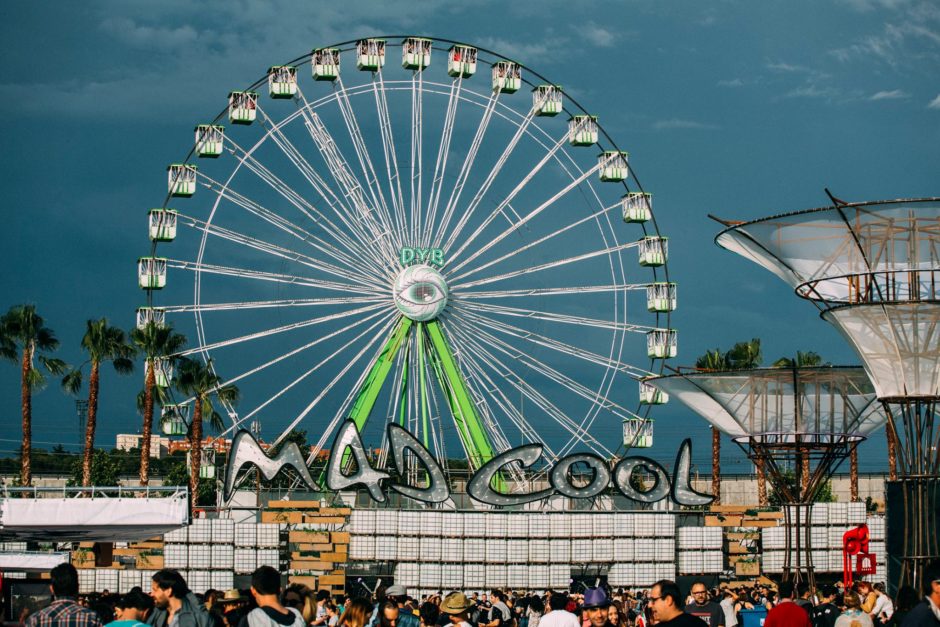 The hostel to sleep in Madrid
You may have had your ticket for the Mad Cool for months or you may be a straggler who has managed to get one of the latest tickets that the festival has put on sale these weeks. Be that as it may, if you go to Mad Cool and have to sleep in Madrid, the rooms at #BastardoMadrid are waiting for you.Because let's face it, if you miss the Mad Cool you won't be able to comment on everything that's about to happen at one of the world's biggest festivals.
This is Bastardo! 
You to the Mad Cool and also to the Bastardo Hostel
A good Mad Cooler could only sleep in the hostel in Malasaña, the most bastard in Madrid. Because is there anything cooler than sleeping at Bastardo hostel? We don't think so, but check it out for yourself in one of our rooms.In Madrid we are fortunate to have one of the events of the year. The reunion of groups such as Pearl Jam, Depeche Mode and Arctic Monkeys will elevate Madrid to the status of music capital this summer.We're going to drop in for the biggest concert in Madrid and as it's (somewhat) difficult to see each other around the venue, we thought Bastardo was a good meeting point to get to know each other, don't you think?
Bands made in Madrid
If all this that we are telling you hurts you and you are crying for the corners of Chueca and Malasaña, we are not going to go too deeply into the wound. And if you're looking forward to releasing the coolest bracelet of the summer, go make your list of bands to see at the Mad Cool. These are the three most Bastard(s) bands from Madrid that play at the Mad Cool.
Carolina Durante. Diego, Mario, Martín and Juan form this quartet from Madrid with a girl's name. Carolina Durante's boys have been getting on stage for very little time but they have already created one of the themes of the year. They are malasañeros recognized in their lyrics, their videos and their nights. If you feel nostalgic for Los Nikis or the Madrid scene, you have to listen to their songs. Accustomed to going down Corredera, in July they will change the Malaysian route to playing on the MondoSonoro stage at Mad Cool. Recommendation 100% Bastard. You can't miss these guys!
Biznaga. Madrid is not just any city and Biznaga knows it and (tells you) it in his lyrics. The guitars and vocals of this quartet from Madrid will remind you of Historias del Kronen. Lots of punk, guitars and a brutal live that will make your hair and feet can not stop dancing. Don't miss them early Thursday morning at the Mad Cool.
Rufus T.Firefly. Direct from Aranjuez, with several expert faces in the music scene and considered the Spanish Tame Impala, Rufus T.Firefly has been the revolution of the last year. With their latest album,'Magnolia' they revolutionised the Spanish indie scene, and at the Mad Cool they will present the second part of this acclaimed album that recently arrived,'Loto'. You won't be indifferent to these people from Madrid.Now that the heat's finally here and summer seems to be coming, we're really looking forward to the festival. Until the Mad Cool arrives we invite you to discover the Bastard's hall, the hostel where things happen and where to have fun with all our activities. If you don't know what to do in Madrid this weekend, you have no excuse.
Check out our Madrid agenda and all the Bastard programming! Here, in the hostel in the centre of Madrid, it is forbidden to get bored. Don't let them tell you, I know of those who say: I was there too.
See you on the most bastard blog!