Bastardo in Pinta Malasaña
15.04.18 / 22:00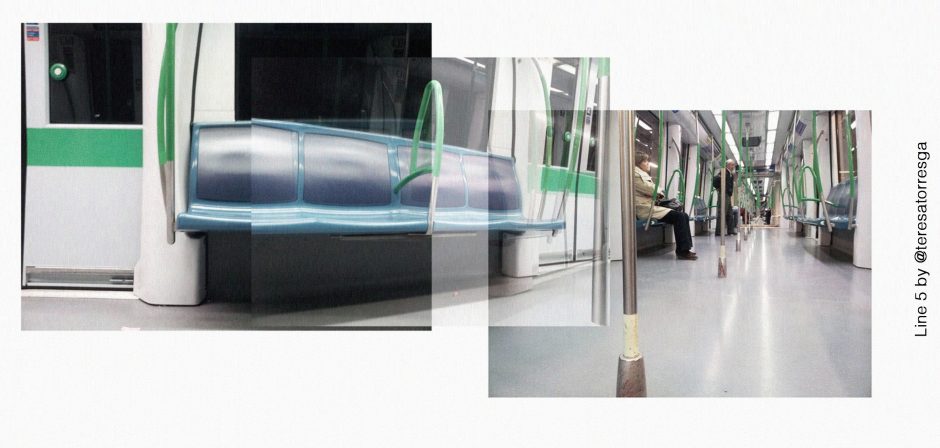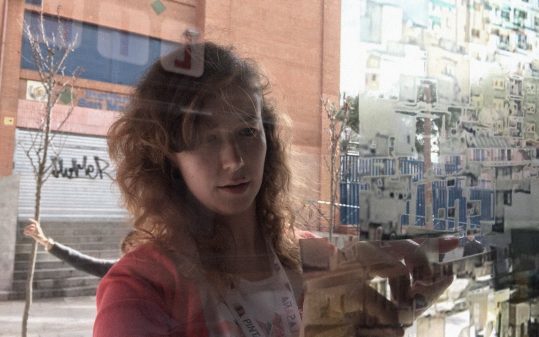 The transparent "non-places" of Teresa Torres
Teresa Torres, from La Mancha who lives in Tenerife, was the one who intervened in our windows. Her ongoing research focuses on'non-places', transit zones and the permanence and persistence of people and objects in space/time. Going further and taking pictures from her personal experience, she takes photographs of the spaces where our stay is short. Those we visit on our travels. She shows it through the fragmentation of spaces and then composes a new place. At the same time, in love with nature, and combining both interests, she transforms the photographs into collage using transparency and opacity.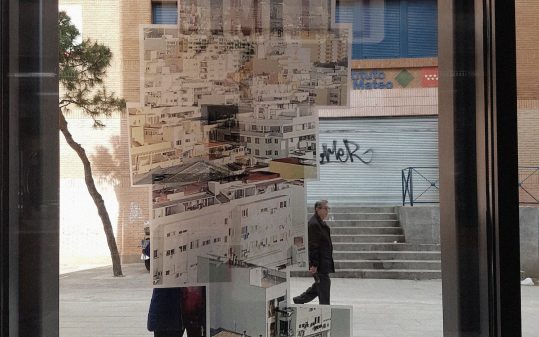 In the Pinta Malasaña 2018 call for proposals, Bastardo is betting on the large format by mounting her work on the outer panes of the façade.
Her photographs are printed on acetate with a laser printer and then protected with transparent vinyl. The images are photos of urban "non-places", transit and transit zones, focused on the place where they will be located. From pedestrian streets, means of transport such as metro or train, supermarkets and city views. Each photograph is a composition of several images, from four to twelve pieces. The smallest constructed image measures 60×60 cm and the largest 2 meters taking advantage of the Bastard's window.