Do you want a 5% discount by the face to sleep cheaper in the most bastard hostel in Madrid?
Book your double or shared room from our website and travel to Madrid at the best price to sleep in the most bastard hostel in the world. All you have to do is choose your holidays or the days of your trip and make your reservation from the web to enjoy incredible advantages. Enter the code "Bastardo Rules" booking and take advantage of this offer on your trip.
In addition, you have many more exclusive advantages when booking from our website: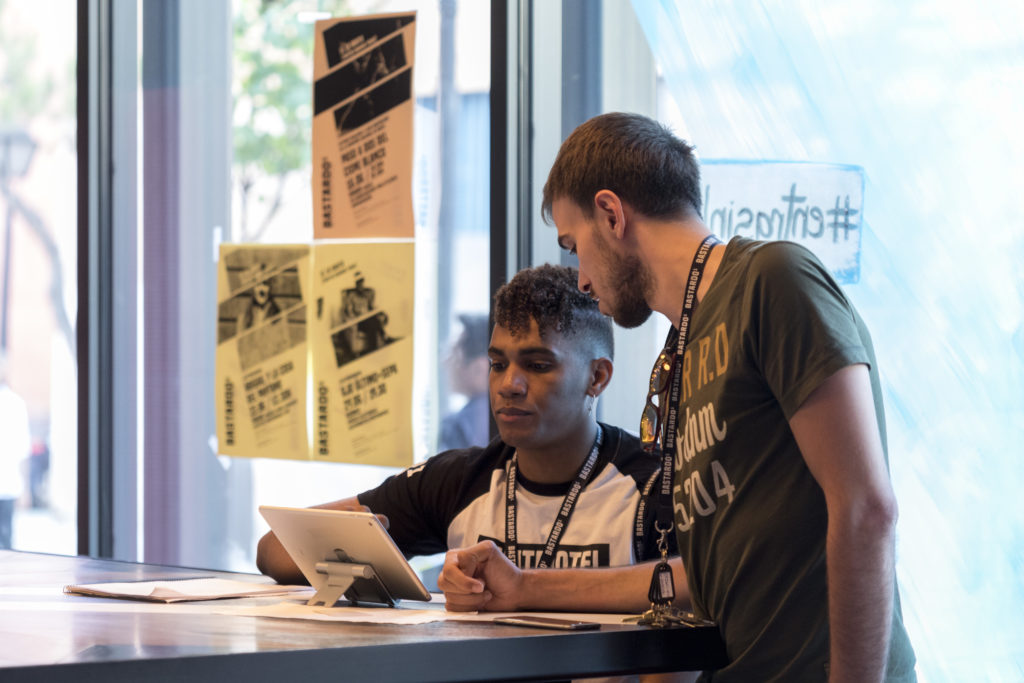 Best price guarantee
We guarantee the best price on your online bookings. Choose the room you like best and the one that best suits your trip to Madrid.Our hostel is located in one of the most lively and coolest areas of the city. It has all the features of a modern hotel, as well as a wide range of rooms. Therefore, we guarantee the best price compared to other hotels in the area if you book from our website.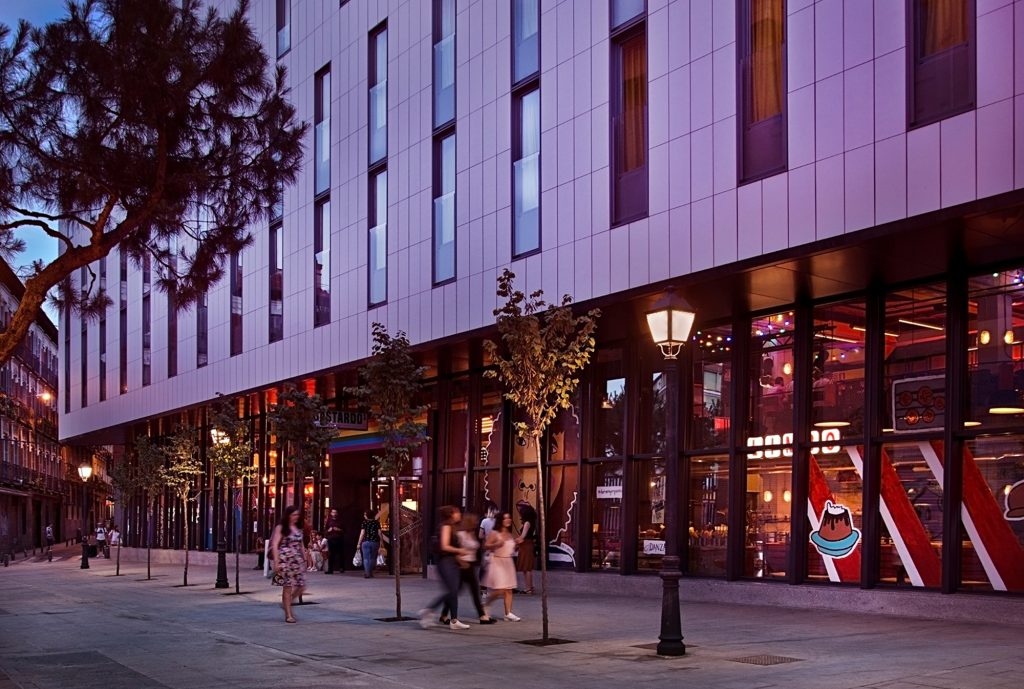 Early check-in
Stay in our hostel without worrying about arriving too soon. We know it's annoying to have to wait for a specific time to get to your room. That's why we offer you early check-in so that you can enter your reserved room without having to wait too long and everything is ready for your arrival.If your room is ready, we will give it to you before anyone else. But don't forget to let us know before your arrival at the hostel so that we have everything ready. That way you can enjoy more hours of the city, don't you think?Alójate en nuestro hostel sin la preocupación de llegar demasiado pronto. Sabemos que es un fastidio tener que esperar una hora concreta para poder acceder a tu habitación. Por eso, te ofrecemos el early check-in para que puedas entrar a tu habitación reservada sin tener que esperar demasiado y que todo esté preparado para tu llegada.Si tu habitación está preparada, te la daremos antes que a nadie. Pero no te olvides de avisarnos antes de tu llegada al hostel para que lo tengamos todo preparado. Así podrás disfrutar más horas de la ciudad, ¿no crees?
Late check-out
In Bastardo we know that it's hard to say goodbye to us, that's why we let you sleep one more hour as long as you let us know before your arrival or when you arrive at the hostel. In this way, you will be able to enjoy even the last moment of your stay with us.Sleep a little more before you close the door of your room and say goodbye to Bastardo!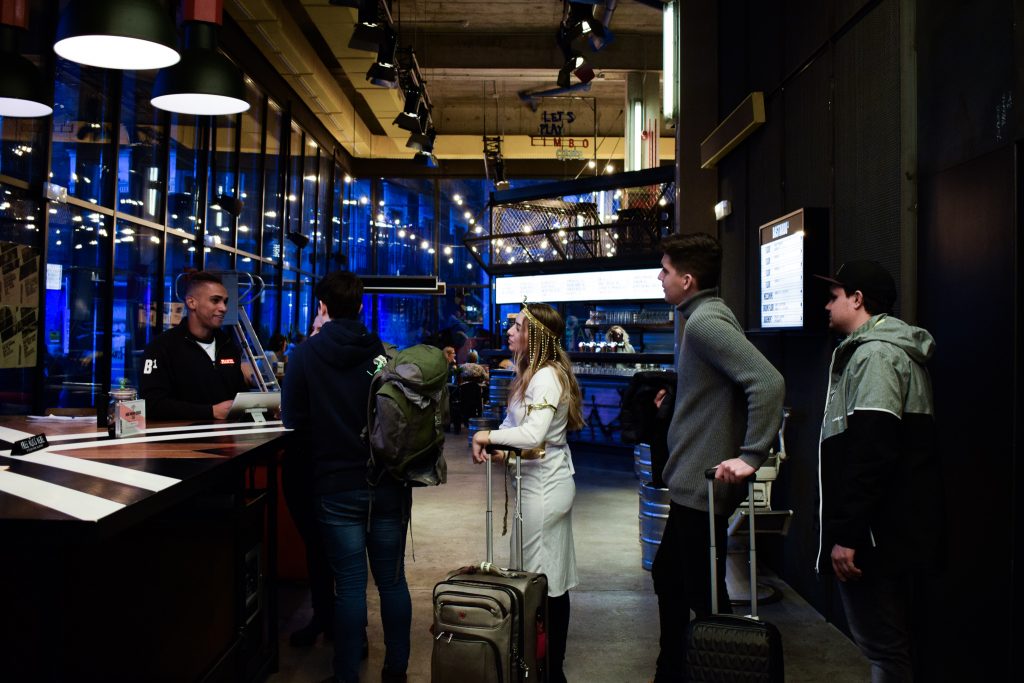 We save your luggage for free
If you decide to leave your room early or if you have a plan and can't take your luggage with you, don't worry. We store your luggage completely free of charge and in complete safety so that you can move comfortably without having to carry your luggage.We will give you a ticket so that you can come and pick it up when it suits you and we will give you our number in case any incident should arise.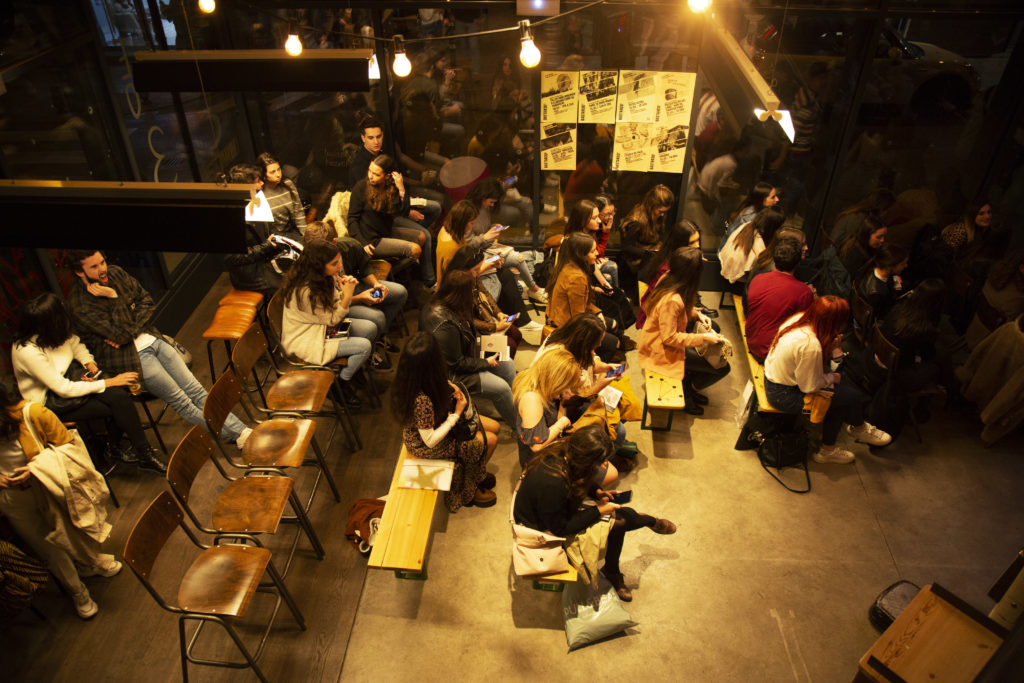 We reserve you exclusive tickets for our activities
At Bastardo we're like one big family and we take care of our own. That's why we always reserve exclusive tickets for the activities and events that we celebrate in our hostel.If you stay in our hostel, you have priority to participate in the activities that we celebrate in the lobby and that will not leave you indifferent. Things always happen in Bastardo and you have to see for yourself.Check here all our complete schedule of activities and concerts.
USO DE COOKIES. Utilizamos cookies propias y de terceros para mejorar nuestros servicios. Más información en la Política de cookies
Los ajustes de cookies de esta web están configurados para "permitir cookies" y así ofrecerte la mejor experiencia de navegación posible. Si sigues utilizando esta web sin cambiar tus ajustes de cookies o haces clic en "Aceptar" estarás dando tu consentimiento a esto.