Descuento escapada romántica
12.02.19 / 15:20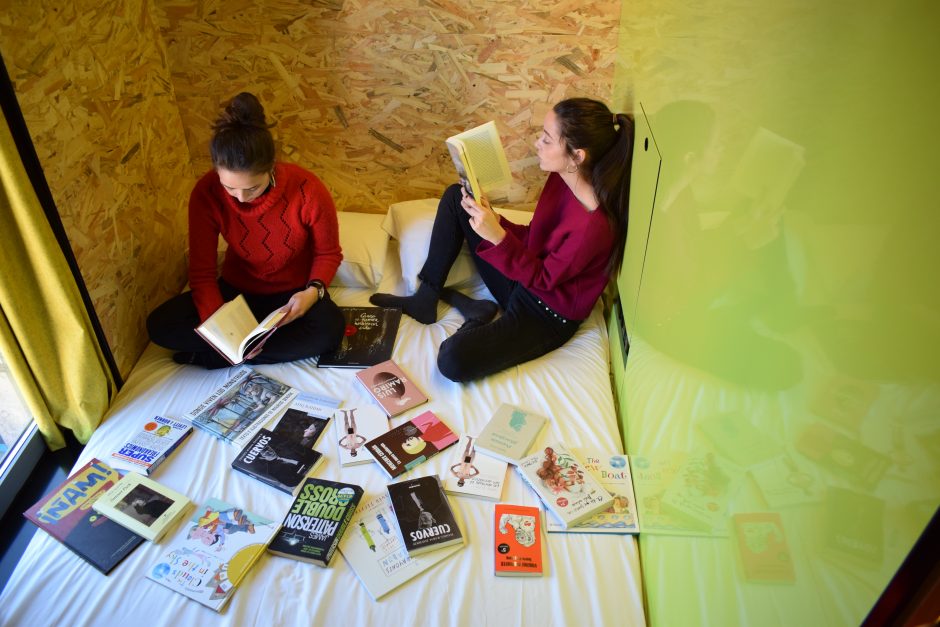 Oh love… that feeling that makes us sigh, lose our reason and even cry. It is such a strong feeling that there is a day of the year when hugs, kisses and blushes are celebrated. This day is Valentine's Day and in Bastard we love to celebrate it with you and your partner. We offer two unique spaces for you to enjoy a romantic night in Madrid with that little person who makes you crazy. A unique and memorable Valentine's Day plan.
Also, taking advantage of this celebration of love we have a super offer for Valentine's Day. You have a 20% discount on your reservation to spend a wonderful night in our hostel in Malasaña. Please have as an option a romantic getaway to Madrid and enjoy this day in style.
There are two double rooms that, if you are thinking of visiting the capital, would fit into your perfect couple plan. These romos are equipped with everything you need to have a charming and unforgettable evening.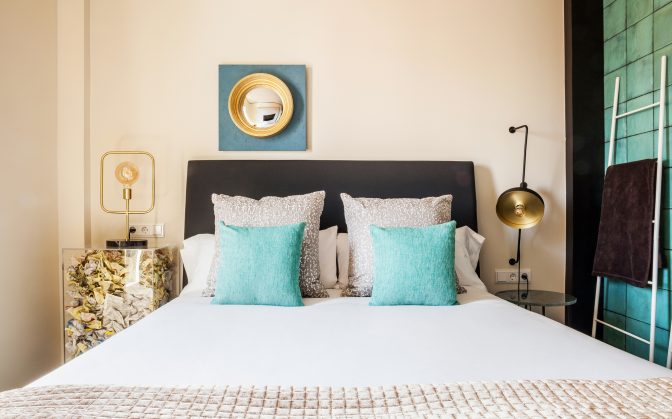 We start with our double room. It has a big and comfortable bed, so that you sleep together, but with all the space of the world. These rooms are decorated with a lot of care and have a private bathroom fully equipped so that you do not miss anything and if you miss something, relax, we get it for you. Its decorated with turquoise and wood colours giving this room a peaceful and dreamlike atmosphere. What are you waiting for?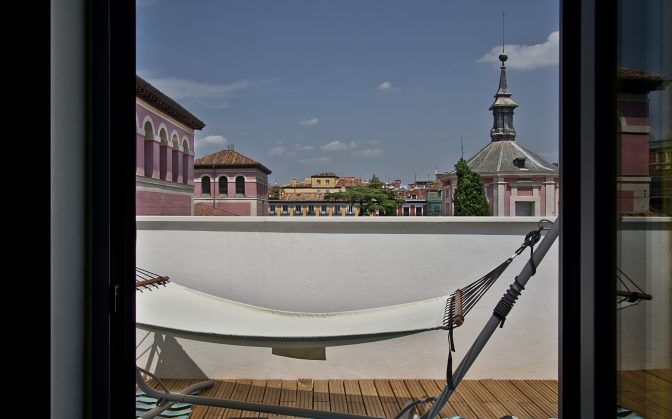 Our second room has a terrace. If you are one of those who love to get up and when you open the blinds go to a corner outdoors and contemplate the city, this is your place. It is a very charming stay where watching the Madrid sunsets will become a good memory with your partner. Its decorated with  warm colors that characterize this room of daring and fun.
With all this and more being in the center, your romantic evening can't get any better. In addition, you can take your love for a romantic drink near the hostel as it is in the Lolina Vintage Café, a magical cafeteria located in the same Malasaña. There are also many restaurants for a romantic dinner and why not? Cultural visit to the Romanticism Museum  to continue putting more tenderness to your escape.
We hope your evening will be as magical as the love story between Bella and Edward in 'Twilight' or as risky and crazy as Bonny and Clyde's relationship. As people say 'for colour tastes', the important thing is to be able to share that love we have with everyone who makes us blush and feel butterflies in our stomachs.
So now you know couples, to enjoy a Valentine's Day in Madrid full of surprises and emotions in one of the most romantic places in the center as is our hostel. We are looking forward to being able to play cupid and contribute to the love that is often needed.
For more information about our double rooms and any other questions about your visit to Madrid, do not hesitate to contact our team of bastards, who will be happy to help you. You can contact us by e-mail: hola@bastardohostel.com or by phone: (+34) 682 519 535 or (+34) 918 193 798.
Couples, come and fall in love with Bastard!