Room 106: Camille Claudel
27.02.19 / 11:30
Today begins one of the most important weeks in Madrid with respect to culture: The International Contemporary Art Fair (ARCO). In addition to this, in Bastardo we bet on art in all its forms such as our modern and cool rooms that you can not miss and why not? The activities and events that we offer every week to make known these bastards who are coming out afloat.
In our week of art, in Bastard we are not left behind because we offer you two artistic plans that you can not miss. On the one hand, we have a new edition of After Us, where we will talk about the new human and on the other, the multidisciplinary meeting Ctrl-Art-Supr, a meeting that aims to generate an intergenerational exchange of knowledge about art.
On the occasion of this waste of art and the artistic, we present Camille Claudel, our bastard star of the month of February, to whom we dedicate room 106 and who does honor to her work as a sculptor and artist. So, if art is your thing and modern is yours, stop by the most charming hostel in the centre of Madrid and enjoy a night full of art.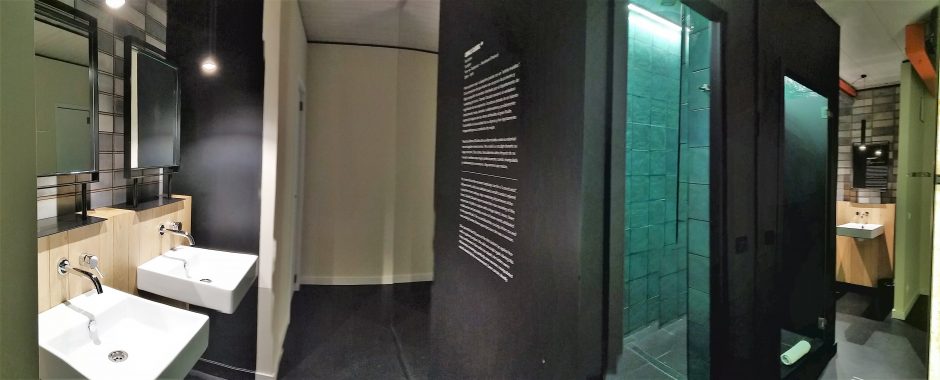 Camille Claudel: an artistic bastard
Camile Claudel embodied the true meaning of the expression: "cursed artist". Sculptor endowed with an enormous talent, muse, lover, collaborator and possibly author of some of the works attributed to the great Rodin. She scandalized the society of her time and was unjustly ignored because she was a woman. She spent the last 30 years of her life imprisoned against her will in a grim madhouse. She did not sculpt again during her long confinement. Her letters, discovered years after her death, reveal a perfectly sane woman, manipulated and mistreated by her environment.
Room 106
Camille Claudel's room is a complete work of art.  We have squared the circle, the perfect circle. An exquisite interior design that makes you forget that there are more people in the room. If you are one of those who needs a little privacy, don't worry, our rooms are specially designed for this.
It is a cubist and very modern space that is stained in warm colours with its yellow curtains, acid green walls and wood.  Like Claudel, this room is sculpted in such a way as to satisfy the needs of our guests. A unique piece between Malasaña and Chueca that you will not be able to stop admiring.
On the other hand, Claudel was an important piece in the feminist struggle through her art. That's why we have room for 6 which is designed for all women travelling alone or with friends so that they can share their stay with girls.
What are you waiting for? Come to the most artistic and varied hostel you will find in Madrid. If you are thinking of visiting the capital as a family or with your colleagues and you want cheap, modern accommodation close to the centre, look no further because Bastard is all you need. 
You can contact us by e-mail: hola@bastardohostel.com or by telephone or Whatsapp: (+34) 682 519 535 / (+34) 918 193 798.
See you in the most bastard blog!